Five-star Markelle Fultz to narrow list after UA Finals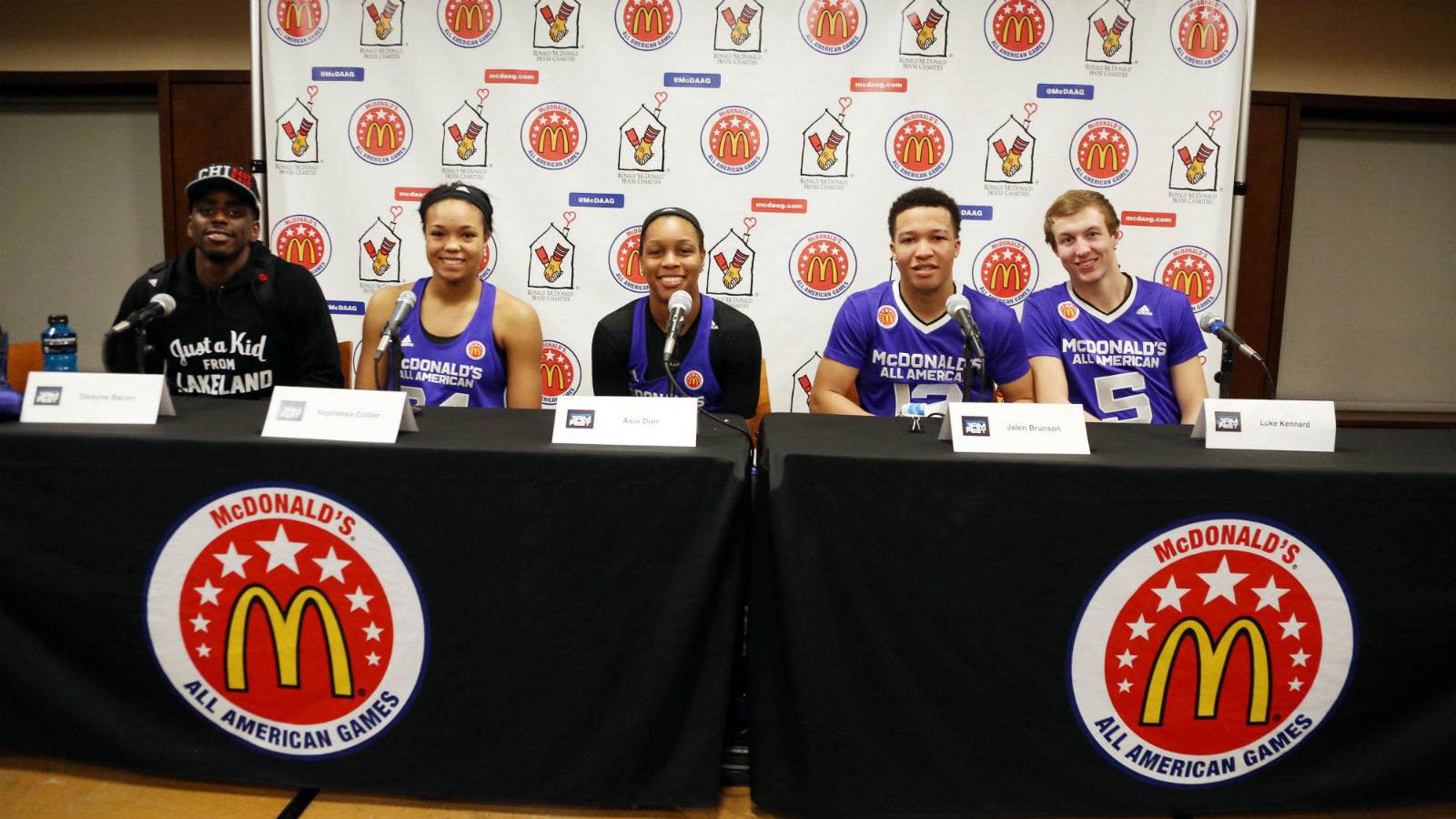 The list of programs interested in five-star 2016 DeMatha Catholic guard Markelle Fultz reads about as long as one of those infamous CVS coupon receipts.
Arizona, Kentucky and Kansas are involved. So are Louisville, Maryland and Texas.
Now, it appears as though Fultz is starting to get closer to a decision on where he'll attend school in the fall of 2016.
He says he's been compared a lot to recent Ohio State point guard D'Angelo Russell because of "(their) smoothness and the way we score the ball."
So, where is the next D'Angelo going to be headed? Stay tuned.
(h/t Sporting News)