Duke Featured in Several 2016-17 Must-See College Basketball Games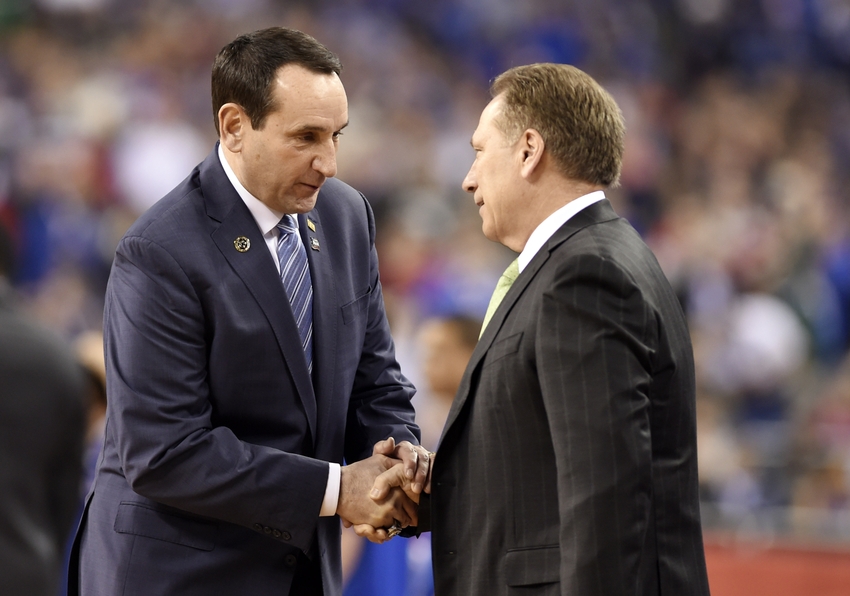 Duke Men's Basketball was listed multiple times in a list of the 15 can't-miss games for the upcoming college basketball season.
ESPN recently released a list of the 15 Can't Miss games for the 2016-17 college basketball season. Duke Basketball will have a difficult schedule this season, and four Blue Devil games were selected in the top game rankings including the #1 must-see game of the year.
The top-ranked game of the season is Duke vs. Kansas on November 15. The game will be part of the Champions Classic in Madison Square Garden in NYC. Both teams have high expectations for this season and will be ranked highly leading up to the game. This game is also when star freshman Harry Giles is expected to return from a minor knee surgery, but it's unexpected how he will be integrated back into the lineup.
The fourth must-see game of the 2016-17 season is the first game of the Duke-UNC rivalry at Duke on February 9. This was previously selected as the most meaningful rivalry this season. Both teams are coming off Final Four appearances in the last two years and each won on the road last season. The Blue Devils are predicted to win the first rivalry game and will take on the Tar Heels again to end the regular season in Chapel Hill on March 4.
Duke Basketball's ACC-Big Ten Challenge game against Michigan State is ranked as the 6th best game of the season. The Blue Devils and Spartans will face off in Cameron Indoor Stadium in the highlight game of the event on November 29. The game will feature two of the top college basketball coaches in Mike Krzyzewski and Tom Izzo.
Finally, an ACC match-up between Duke and Syracuse was ranked the 12th can't-miss game of the season. The Blue Devils will head to Syracuse on February 22 to compete against the Orange. This will also feature to great coaches with Coach K and Jim Boeheim currently leading active coaches in total career wins. There is also history between the teams in this series, which makes it more exciting to watch.
Duke is tied with Kentucky for the most appearances on ESPN's Top 15 games of the season. The Blue Devils have many other intriguing games this season not listed, including at Louisville on Jan. 14,  at Notre Dame on Jan. 30, at Virginia on Feb. 15, and more.
This article originally appeared on