Duke Basketball: Marques Bolden suffers leg injury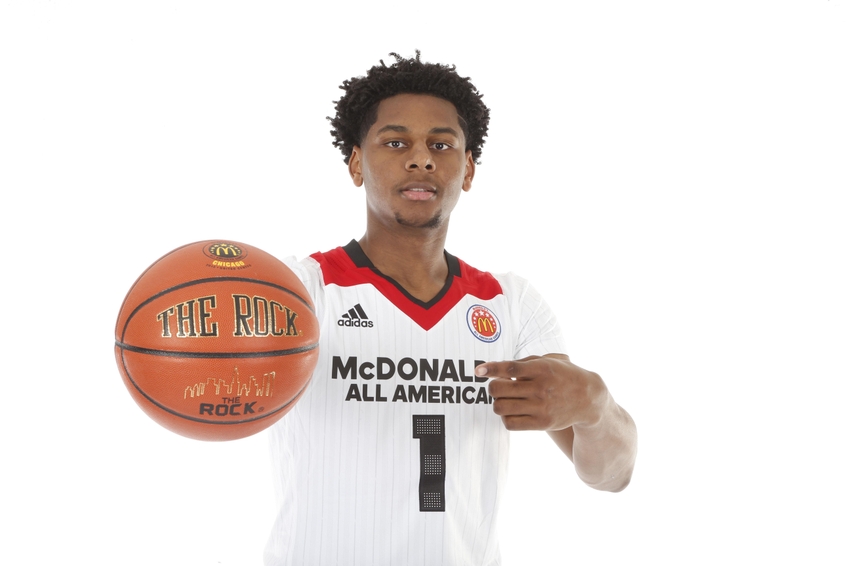 Duke basketball currently has three freshman injured, including five-star big Marques Bolden.
Duke announced on Monday that freshman center Marques Bolden suffered an undisclosed injury to his lower left leg. It is being reported that doctors will reevaluate the injury after this coming weekend.
This would imply that Bolden would miss Duke's first two games against Marist and Grand Canyon. This could also put him at risk of missing Duke's matchup against Kansas on November 15th at Madison Square Garden in the Champions Classic.
Bolden becomes the third player susceptible to a plague of injuries that have swept across Duke's vaunted incoming freshman class. Power forward Harry Giles was the first freshman to go down back in October as he underwent arthroscopic surgery to his knee. That was his third knee surgery in the past three years.
Jayson Tatum became the second five-star freshman to get injured when he sprained his foot in a practice in late October. Tatum is expected to return for Friday's opener, but it is unknown as to if he will be 100 percent.
Bolden was set to be a starter for the Blue Devils this year as a replacement for Giles. Duke will now have to turn to its bench with either sophomore Chase Jeter or Antonio Vrankovic replacing Bolden in the lineup.
Fortunately, Duke still boats yet another five-star freshman in point guard Frank Jackson, as well as four-star freshman power forward Javin DeLaurier. Aside from the first year newcomers, Duke will rely heavily on seniors Matt Jones and Amile Jefferson, as well as junior Grayson Allen to carry the load for this team.
Luckily for Duke, they still have enough talent between their freshman class and upperclassman to adjust well as they wait for their expected starters to return. Games against Marist and Grand Canyon won't provide much of test, so the Blue Devils should hope that at least Tatum and Bolden are back for next Tuesday's game against Kansas. Duke is the deepest and most talented team in the country even as they deal with early season adversity.
More from Busting Brackets
This article originally appeared on