Colorado State Basketball: Rams down Colorado Buffaloes in Boulder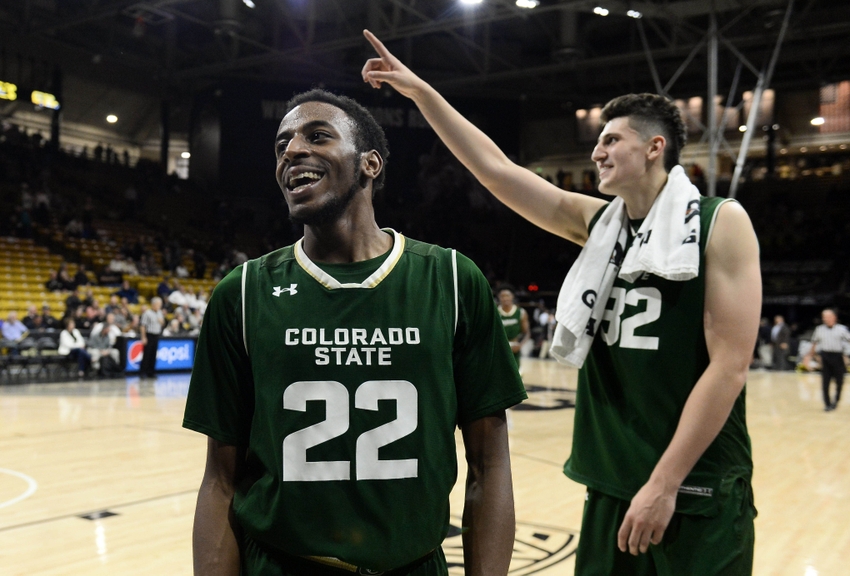 The Mountain West Conference got a huge boost last night when Colorado State basketball scored a road win over the Colorado Buffaloes.

72

58
Colorado is one of the top sleepers in the Pac-12 conference this season. They were 5-1 with a good win over Texas until last night, when they ran into a competitive CSU team.
Larry Eustachy and the Rams went into Boulder and stole a big road win for a beleaguered Mountain West Conference.
This is a huge win for Colorado State, a school originally predicted to finish in the middle of the Mountain West.
The game was a tight contest going into halftime (CSU was up just three), but they turned up their production in the second half.
The Rams won big despite shooting just 38 percent from the field. They did shoot 40 percent from deep and 79 percent from the charity stripe though, compared to CU's abysmal 32/15/55 split. The two teams combined for 55 personal fouls and 64 foul shots; a messy game to say the least.
Rams senior center Emmanuel Omogbo continues his inspired final season in Forth Collins. The 6'8″ forward scored 16 points and collected eight rebounds in 28 minutes. The Rams also got 14 and nine from redshirt freshman Nico Carvacho, 11 from J.D. Paige and 13 off the bench from Devocio Butler.
Meanwhile, only two Buffaloes scored in double figures (Wesley Gordon and Derrick White).
Perhaps the most surprising stat of the night is how Colorado State came away victorious despite getting crushed 46-37 on the boards. Carvacho and Omogbo grabbed 15 boards together, but nobody else snagged more than three. Colorado had all five starters grab at least six rebounds (they combined for 18 of the 19 CU offensive rebounds), but their poor shooting percentage negated that advantage.
Colorado State gets a big shot in the arm going into a home game against Wichita State. That should be a big defensive struggle, so the Rams will have to be much better on the defensive glass. Colorado will try to rebound on the road against the Portland Pilots of the WCC before bringing Xavier to town.
More from Busting Brackets
This article originally appeared on