Colorado Basketball: Buffs have options to replace Josh Scott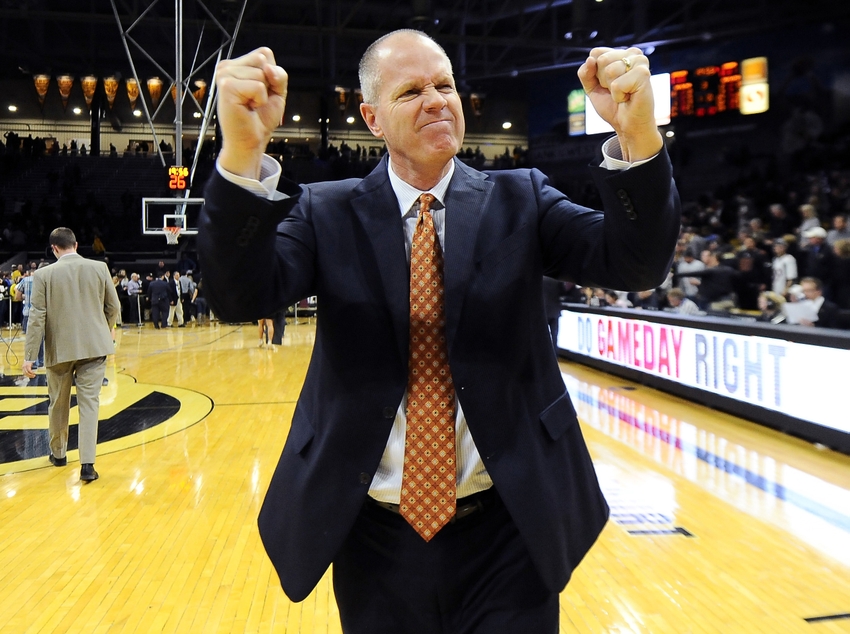 Colorado basketball has been consistent in the Pac-12. Can they replace last year's standout forward Josh Scott and move upward?
The Colorado Buffaloes finished last season at 22-12 overall with a 10-8 mark in conference play. The team reached their fourth NCAA Tournament in six years under head coach Tad Boyle.
The biggest question facing Colorado this year is how to replace super forward Josh Scott and productive guards Tre'Shaun Fletcher and Xavier Talton.
Fortunately, Colorado returns three sharpshooters in Josh Fortune, George King and Dominique Collier. That trio combined for over 30 points and 10 rebounds a game last season. Additionally, both King and Collier shot above 43 percent from deep.
Those three could all start and be the most lethal perimeter group in Pac-12 play.
Guard/forward Xavier Johnson also returns from an Achilles injury. He has averaged right around 10 points a game for his career, but might come off the bench to start the year. For depth, Thomas Akyazili (3.7 points in 16 minutes) also comes back.
The newcomers have potential to be contributors as Derrick White was a D-II All American at Colorado-Colorado Springs and guard Bryce Peters is a four-star recruit.
The Buffs back court is clearly stacked.
Up front, senior Wesley Gordon needs to step up. The 6'9″ stretch forward had a stat line of 7.2 points, 7.6 boards and 2.0 blocks an evening. He also shot an efficient 40 percent from deep, but just 41 percent overall. He needs to get more aggressive and consistent to draw some defensive attention inside.
6'9″, 246 pound junior Tory Miller is much of the same after putting up 5.5 points and 4.6 rebounds per game. He is more of a true enforcer inside, but hasn't been a rim protector thus far in his career.
Two freshman come to Boulder with the goal of helping down low. 6'10" Lucas Siewert and 7'0″ Dallas Walton both might get pressed into service early on.
Despite being thin near the hoop and losing last season's best player, I think Colorado is in a good spot. They have six or seven guys on the perimeter that could play double-figure minutes every evening and overwhelm opponents with shooting.
Their front court won't win games, but they won't just roll over against deeper, more talented opponents either. The Buffaloes are definitely a strong mid-to-upper-tier Pac-12 team and are in line for yet another NCAA bid.
This article originally appeared on