Colorado Basketball: Buffs drop road test vs. BYU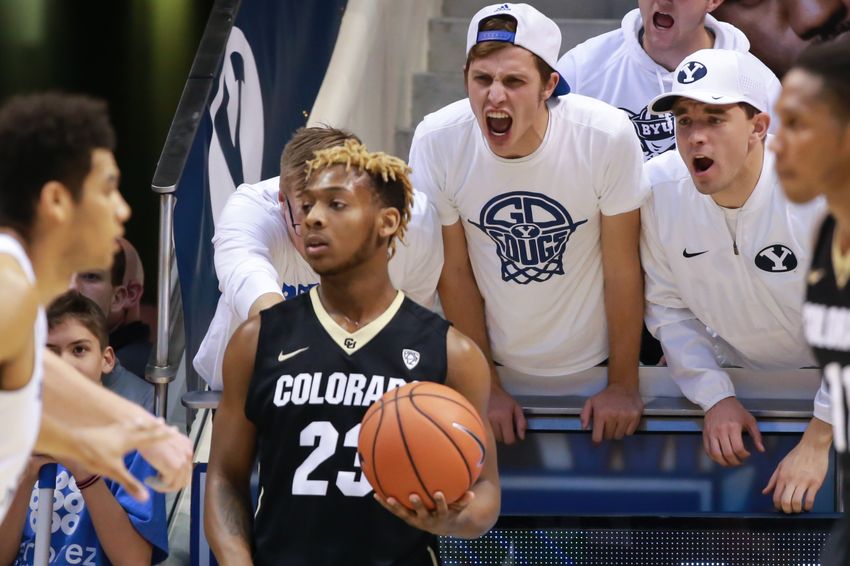 After defeating the No. 13 ranked Xavier Musketeers in their last game, the Colorado Buffaloes dropped a game on the road against BYU 79-71 on Saturday night.
It was the first win for BYU over Colorado in 61 years, a streak that stretched back 24 games.
Colorado had a poor shooting night at crucial points in this game, including missing 11 of their final 12 shots after taking a 58-55 in the second half. In addition, the Cougars beat up the Buffs on the glass, outrebounding them 46-31, including 14-7 on the offensive side.
Derrick White led the way for Colorado with 21 points. Xavier Johnson added 17 and George King chipped in 14. For BYU, Nick Emery had 22 points, Eric Mika had 17 and T.J. Haws had 16, including making four of his five three-point attempts.
In addition to being the better rebounding team, BYU was also the better shooting team. The Cougars hit 44 percent of their shots and were 47 percent from three-point range. Colorado shot just 38 percent from the field and that number dipped to 24 percent (7-29) from three-point land.
In the second half, Colorado made just 9 of 29 shots. In addition to going ice cold from the floor, Colorado knows it needs to be a better rebounding team.
"We've all just got to rebound collectively. What do we say at Colorado? Defend and rebound. We didn't do a good job defending in the second half and we got beat on the boards", said White after the contest.
The Buffs fall to 7-3 on the season but will get the next week off before returning home to face Division II school Fort Hays State next Saturday. They will then go back on the road to face Air Force.
This article originally appeared on