College basketball team nickname bracket: Day 4 of second-round voting is open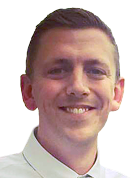 We finish up Round 2 of the college basketball team nickname bracket with the Formidable & Scary Region. If you missed them earlier this week, the Friendly & Funny, Strange & Quirky, and Strong & Virtuous Regions are all already open for voting. (Click here for a full-size version of the updated bracket.)
Our final region also produced our biggest two upsets of the first round — the 15th-seeded Thunderbirds of Southern Utah took down the second-seeded Vandals of Idaho, and the 13th-seeded Lobos beat the No. 4 seed Wolverines. Here were the results.
| | | |
| --- | --- | --- |
| Matchup | Winner | Vote % |
| 1 Mastodons vs. 16 Catamounts | Mastodons | 77 |
| 9 Rattlers vs. 8 Yellow Jackets | Rattlers | 68 |
| 5 Thundering Herd vs. 12 Leopards | Thundering Herd | 82 |
| 13 Lobos vs. 4 Wolverines | Lobos | 53 |
| 3 Delta Devils vs. 14 Gators | Delta Devils | 72 |
| 11 Cyclones vs. 6 Golden Griffins | Golden Griffins | 65 |
| 7 Razorbacks vs. 10 Spiders | Razorbacks | 64 |
| 15 Thunderbirds vs. 2 Vandals | Thunderbirds | 55 |
On to the next. Voting is now open for the second round for all regions and will continue through Sunday.
No. 1 Mastodons vs. No. 9 Rattlers
In 1968, a geologist at IPFW in Fort Wayne was called to examine a bone found nearby. It was from the leg of a mastodon, evolutionary precursors to the elephant. Two years later, the school adopted it as one of the most unique and catchy nicknames in college sports. It's the No. 2 overall seed in the tournament.
But they'll to have get past some upset-minded snakes. Florida A&M boasts the straightforward but snappy "Rattlers" nickname.
No. 5 Thundering Herd vs. No. 13 Lobos
We recommend reading the entire history of the Thundering Herd name at Marshall. It's a trip. A 1930s sportswriter thought it sounded too pastoral and suggested a new name that he thought would provide better optics — Boogercats. Shockingly, that was a controversial idea. The name debate raged for over 30 years before a student vote finally settled on one of college sports' most evocative nicknames being sufficient.
It's the only Spanish word for wolf, but somehow that makes it awesome. It was likely conceived by a University of New Mexico student newspaper editor in 1920, who rightly proclaimed, "It is the ideal name for the Varsity boys who go forth to battle for the glory of the school. All together now; fifteen rahs for the LOBOS."
No. 3 Delta Devils vs. No. 6 Golden Griffins
We were determined to pick only one "devil" name, and Mississippi Valley State gets the nod with the most original configuration of them all. They're the devils, and they're in the delta. Enough said.
Canisius pays homage to the mythical Griffin, a creature that combines all the best parts of an eagle with all the best parts of a lion. That's not even fair.
No. 7 Razorbacks vs. No. 15 Thunderbirds
It would've been a tough sell if Arkansas had settled on "Pigs" or "Hogs," so they went with Razorbacks, a truly killer alternate name for a feral pig. They used to go by the Cardinals before wisely changing in 1909. And now, 108 years later, it's paying dividends with an appearance in this bracket.
What is a Thunderbird? In this case, it's not the car. Southern Utah explains its mascot as "a mythical mascot capable of producing thunder, lightning and rain — the one, the only Thunderbird." Dang … OK. After a gigantic upset in Round 1, the Thunderbirds have their sights on a Sweet 16 berth.