College basketball team nickname bracket: Vote now in the championship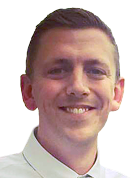 At long last, it's time for the championship in the college basketball team nickname bracket.
After three weeks, five rounds and hundreds of thousands of votes, we're down to our final two nicknames — the Blue Hose of Presbyterian and the Leathernecks of Western Illinois. The Hose took down the tournament's top overall seed, the Fighting Camels of Campbell. The Leathernecks ousted the No. 2 overall seed, the Mastodons of Fort Wayne. Clearly I'm surprised after seeding the Camels and Mastodons 1-2, but clearly I also do not speak for the entire universe. (Click here for a full-size version of the updated bracket.)
Here were the Final Four results:
| | | |
| --- | --- | --- |
| Matchup | Winner | Vote % |
| 1 Fighting Camels vs. 5 Blue Hose | Blue Hose | 56 |
| 1 Leathernecks vs. 1 Mastodons | Leathernecks | 54 |
So it's Big South vs. Summit League for the crown. The Blue Hose have officially taken over as the favorites to win it all. Their fans have been coming out in big numbers throughout the tournament to fuel this underdog run. The Leathernecks' supporters will need to bring their A game.
So spread the word. Get out and vote. Once again, you only have two days for this round — championship voting is open now through Friday at noon ET. We will toast the winner that day. A big thank you to everyone who followed along and voted throughout this tournament.
Let's get on with it. Who should win the college basketball team nickname bracket championship?
No. 5 Blue Hose vs. No. 1 Leathernecks
From a quirky No. 5 seed to the tournament favorites, the Blue Hose have made a remarkable run on the strength of some rabid fans who have stepped up to the plate big time in this tournament. They needed every inch of it to sneak past the Ragin' Cajuns — who were leading the voting two days before it closed — in the Elite Eight, then ousted the top overall seed Fighting Camels a little more comfortably in the Final Four. Kudos to the Blue Hose for choosing "Hose" instead of "Sox" to mix things up a little. The school insists that this also honors "fierce Scottish warriors."
The Leathernecks is the proud moniker of Western Illinois. It's the only non-military school in the country with a military-inspired nickname — "leathernecks" is a slang term for a U.S. Marine. They dominated the opening two rounds of this tournament, getting 80 percent or more of the vote each time, before getting a push from the Demon Deacons in the Sweet 16 and again from the Rainbow Warriors in the Elite Eight. We didn't think they'd get past the Mastodons in the Final Four, but they bounced back for a comfortable win there. Can they stop the Blue Hose train, or will Presbyterian make it three No. 1 seeds mowed down in this tournament?