College basketball team nickname bracket: And the winner is …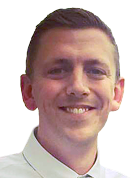 Well, the socks have spoken.
The Blue Hose of Presbyterian are the champions of our college basketball team nickname bracket after dominating the Leathernecks of Western Illinois in the championship round, winning with 74 percent of the vote.
The tournament began with me asking of the fifth seed in the Strange & Quirky Region, "Can a pair of socks make a run in this tourney?" Apparently, yes! The Hose looked dead to rights in the very first round against the 12th-seeded Horned Frogs before a late surge from their fans pushed them to a comfortable win with 68% of the vote. That support never waned, fueling a string of five straight upsets en route to the title.
The Blue Hose routed the fourth-seeded Billikens and top-seeded Shockers in their region before getting their stiffest test in the Elite Eight. The second-seeded Ragin' Cajuns led the voting with 48 hours to go before another last-minute, fan-fueled effort got the Hose to 51 percent of the vote.
In the Final Four, another spirited challenge awaited from the Fighting Camels, but ultimately even the tournament's No. 1 overall seed couldn't stop this train. After that, an easy win over the Leathernecks almost felt inevitable. (Click here for a full-size version of the final updated bracket.)
Here were the final results for all of the Blue Hose's conquests.
| | | |
| --- | --- | --- |
| Round | Opponent | Vote % |
| First | 12 Horned Frogs | 68 |
| Second | 4 Billikens | 80 |
| Sweet 16 | 1 Shockers | 71 |
| Elite Eight | 2 Ragin' Cajuns | 51 |
| Final Four | 1 Fighting Camels | 56 |
| Championship | 1 Leathernecks | 74 |
Once again, a big thank you to all of you who participated and voted during the tournament. Special thanks to all the schools that embraced it and spread the word on Twitter and Facebook. We had hundreds of thousands of votes over the course of the month and the Blue Hose women's basketball coach set me straight once on Twitter. All in all, a fun month.
Enjoy your reign as champions, Blue Hose. And enjoy the real Final Four, everyone.