136 coaches and execs give us their college basketball award picks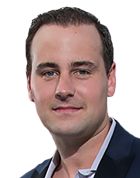 With the regular season complete, conference tournaments in full swing and the NCAA Tournament just over a week away, superlative lists, All-American teams and awards are emerging.
Rather than giving you my take on who should win those awards, I opted to go a different route. On Monday, I reached out to a large group of Division-I head coaches, assistant coaches and a select few NBA executives to get their take on four categories: National Player of the Year, Coach of the Year, Freshman of the Year and who will ultimately win the national championship.
We'll give you the national title results Thursday. Here's what they had to say about the individual honors. (Not all of the 136 respondents voted for every category.)
Coach of the Year
VOTING RESULTS

Rank
Coach
School
Votes
1
Mark Few
Gonzaga
30
2
Jay Wright
Villanova
19
3
Bill Self
Kansas
15
4
Sean Miller
Arizona
13
5
Steve Alford
UCLA
11
6
Chris Collins
Northwestern
8
7
Josh Pastner
Georgia Tech
7
8
Richard Pitino
Minnesota
6
T9
Matt Painter
Purdue
4
T9
Scott Drew
Baylor
4
Others receiving votes: Dana Altman, Oregon (3); Tim Jankovich, SMU (3); Roy Williams, North Carolina (3); Chris Holtmann, Butler (2); Ed Cooley, Providence (2); Bob Huggins, West Virginia (1); Kevin Keatts, UNC Wilmington (1), Mike Krzyzewski, Duke (1); Mike White, Florida (1), Steve Prohm, Iowa State (1)
There are a few different ways you can look at the coach of the year award. Is it the coach that overachieved? The coach that turned his program around? Or maybe it's the coach that simply did the best job with his team and won the most? Regardless, there are some great candidates, especially this season.
Of the coaches and executives polled for this survey, Gonzaga's Mark Few received the most votes with 30.
"It all starts with recruiting and how he put together his team," one coach who played against Few this season said. "It was masterful. Adding Jordan Mathews along with the transfers of Nigel Williams-Goss and [Johnathan] Williams. It makes defending [Przemek] Karnowski impossible. If you trap him, he's the best passing big man in college basketball. It puts you in trouble defending them. It started with putting his team together. Defensively they are one of the top teams in the country. I think it's the best team he's had."
"They are good offensively, defensively and they play together," a coach who played them said. "Other than one guy, they played better together than any team we played all year. They either have phenomenal kids or they've done a great job managing them, or maybe it's both."
Few lost 62 percent of his scoring from last year's Sweet 16 and replaced it with Mathews, Williams-Goss, Williams and gifted freshman Zach Collins. Four of the Zags' top five scorers are newcomers. At 31-1 and boasting wins over Florida, Arizona, Iowa State and St. Mary's twice, Few is in the midst of the best season of his career.
Villanova's Jay Wright received the second-most votes with 19. Jay Wright handled the pressure of coming off a national championship, plus losing two potential starters (Phil Booth and Omari Spellman) with ease. The Wildcats enter the Big East tournament at 28-3 and own non-conference wins over Purdue, Notre Dame and Virginia.
"To lose two really good seniors that won a lot of basketball and establish their culture and what they do, is a testament to how he's able to continue to adapt to the players he has and the culture they have there," a coach who played Villanova told FOX Sports. "They have some tough kids. Josh Hart is an All-American. They have toughness and are willing to believe the whole game."
Bill Self picked up 15 votes, while Sean Miller had 13 and Steve Alford had 11. Chris Collins had eight votes, Josh Pastner had seven and Richard Pitino picked up six. Twenty total coaches received votes.
Player of the Year
VOTING RESULTS

Rank
Player
School
Votes
1
Frank Mason
Kansas
75
2
Josh Hart
Villanova
20
3
Caleb Swanigan
Purdue
17
4
Lonzo Ball
UCLA
8
5
Dillon Brooks
Oregon
6
6
Justin Jackson
North Carolina
4
7
Nigel Williams-Goss
Gonzaga
2
Others receiving votes: Jalen Brunson, Villanova (1); Luke Kennard, Duke (1), Monte Morris, Iowa State (1); Malik Monk, Kentucky (1)
While the voting for the Coach of the Year race was spread out, this was pretty straightforward: Voters overwhelmingly picked Frank Mason of Kansas as the National Player of the Year.
Mason reeled in 75 votes, which is good for about 55 percent of total respondents. Mason has been the catalyst for the Jayhawks' tremendous regular season, leading them to a 28-3 record. He is averaging 20.5 points, 5.1 assists and 4.2 rebounds, with a blistering 49 percent clip from three.
"Frank Mason has great pace to his game," a coach in the Big 12 told FOX Sports. "There are faster guys in our league, but he changes speed and direction better than anyone. He's got a great shot fake and the fact that he is a 50-percent shooter from three makes him even faster than he really is because you are always worried about his shooting threat. He is more crafty than fast, and more skilled than explosive."
"His competitiveness and his determination is what makes him special," another Big 12 coach said. "He is very strong for a guy his size and he is a very good finisher in traffic. He's become a much more consistent shooter from three over his career, which has made him really hard to defend this season."
Second place in the voting was a tight race between Villanova's Josh Hart and Purdue's Caleb Swanigan. Hart reeled in 20 votes, while Swanigan picked up 17. No other players reached double digits.
Hart has been terrific for Villanova this season, averaging 18.7 points, 6.5 rebounds and 3.2 assists a game. He has also improved his three-point shooting from 35.7 percent last season to just over 40 percent.
Swanigan was a dominating force in the Big Ten all season. Biggie, as he's known, recorded 25 double-doubles and averaged 18.7 points and 12.6 rebounds a game for the Boilermakers.
Freshman of the Year
VOTING RESULTS

Rank
Player
School
Votes
1
Lonzo Ball
UCLA
91
2
Malik Monk
Kentucky
20
3
Josh Jackson
Kansas
13
4
Markelle Fultz
Washington
7
Others receiving votes: Dennis Smith, NC State (1); Jayson Tatum, Duke (1), Lauri Markkanen, Arizona (1); Miles Bridges, Michigan State (1); TJ Leaf, UCLA (1)
Much like the Player of the Year race, this one wasn't close, as Lonzo Ball won by the biggest margin of any of the questions involved in the survey.
Of the 136 votes for Freshman of the Year, Ball received 91. The next closest player tallied just 20.
Ball helped shift the culture of the UCLA program, and the Bruins improved from 15-17 last season to 28-3 through the regular season. Ball's passing has been contagious, and he's averaging a nation-best 7.8 assists a game. He's also averaging 14.9 points and is shooting better than 42 percent from three.
"Lonzo Ball has impacted UCLA not only on the court but also off of the court with his unselfishness," a Pac-12 coach said. "He only cares about winning and his teammates and coaches. He is a once in a generation player who can impact a game in every way.  No doubt he should be the No. 1 pick in the NBA draft. That is if you want a Magic Johnson type on your team.
"I think he's so effective because of everyone else around," another high major coach said. "The guys are around him don't get the credit they deserve. He's got four guys around him that can shoot. That's what makes him dangerous."
Checking in after Ball is Kentucky's Malik Monk. Monk picked up 20 of the 136 votes. In most years, Monk would likely have won this award, as he showed a tremendous scoring package and consistently put up big numbers. He went for 21.2 points a game while shooting 41 percent from three.
"He makes difficult shots consistently and (he moves well) off the ball," an SEC coach said. "He's not great at creating on his own, he's not bad don't get me wrong, but he's just really, really good moving without the ball and he makes hard shots."
"He can score for himself, create off the ball, can catch and shoot and always score in transition," another high major coach said. "He has the ability to get baskets in bunches and score in bunches."
Kansas' Josh Jackson was the only other player to receive double-digit votes, as he reeled in 13. Markelle Fultz picked up seven votes, while Dennis Smith, Jayson Tatum, Lauri Markkanen, Miles Bridges and TJ Leaf each received one.