Coach K shuts down idea that kids shouldn't play like Steph Curry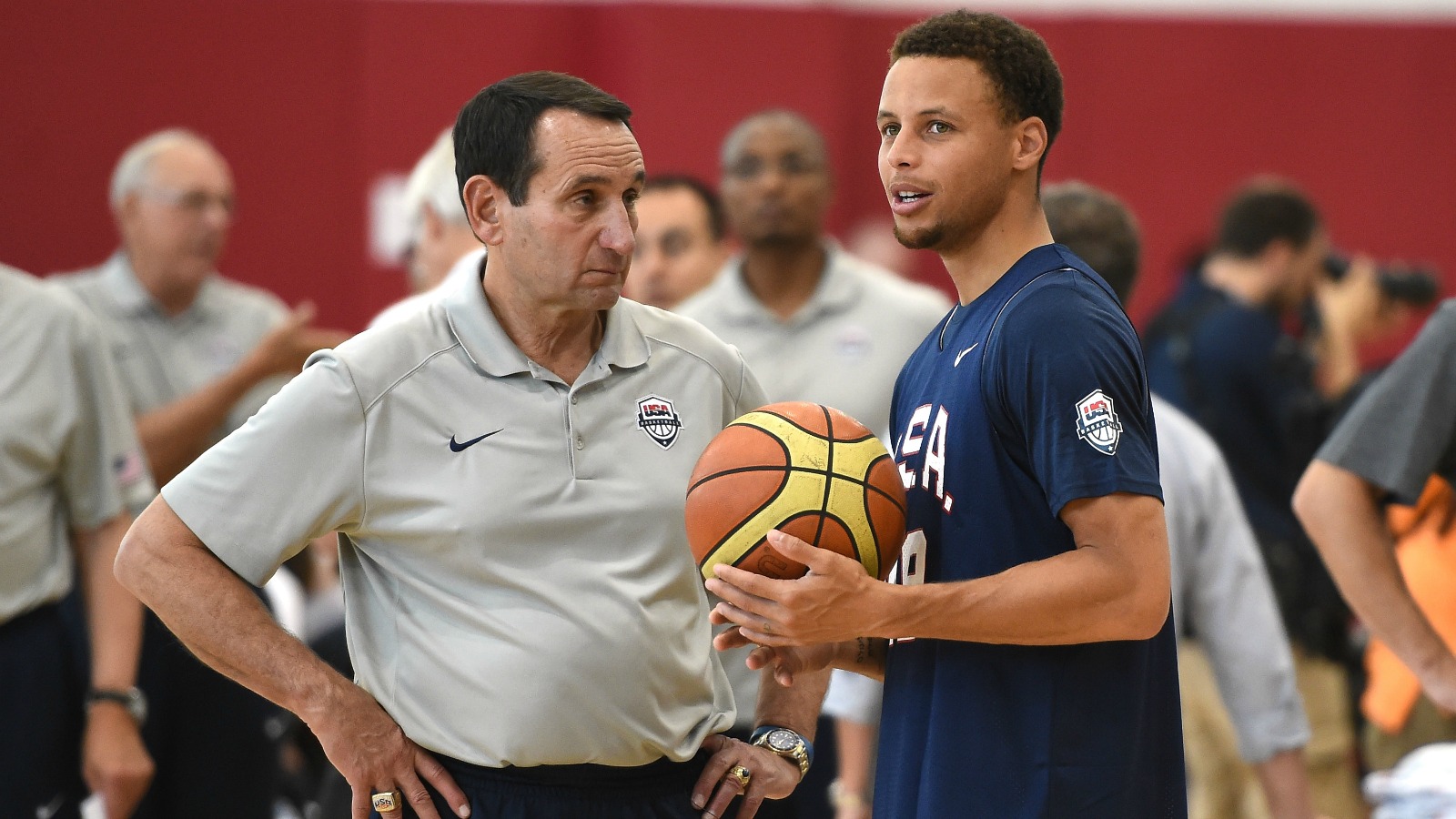 Stephen Curry is such an otherworldly talented and unique basketball player – he's attempted nearly 200 more 3-pointers than any player in the league but shoots an astonishing 45 percent from behind the arc – that some basketball minds have worried it may be counter-productive for anyone to try and emulate the reigning MVP. Curry's former coach Mark Jackson caused a stir last year by going as far as to say Curry is "hurting the game" by inspiring kids to shoot the way he does.
Duke and Team USA head coach Mike Krzyzewski isn't buying that argument.
When a reporter asked Coach K Wednesday how he keeps the Blue Devils from trying to be Steph Curry on the floor, Krzyzewski made it clear that he'd love if his players tried to model themselves after the Warriors star.
Via ASAP Sports:
"No, I'd like them to play like – I've coached Steph twice, and if they can play like that, that would be cool, man. It would be a lot better.
I think Steph is a great example of preparation and consistent preparation and love of the game. You see it manifested in his talents and what he does. But the preparation that he has and the attitude that he has on a day-to-day basis to do his best are amazing examples for kids. I think he's an amazing example for constant improvement, constant love of the game, constant hunger to show that he can do it again, never satisfied, all those things are alive and well with Steph Curry. Those are great examples for our guys to watch. So we like when they watch him."