Clemson Basketball: How can Tigers overcome Shelton Mitchell's early season injury?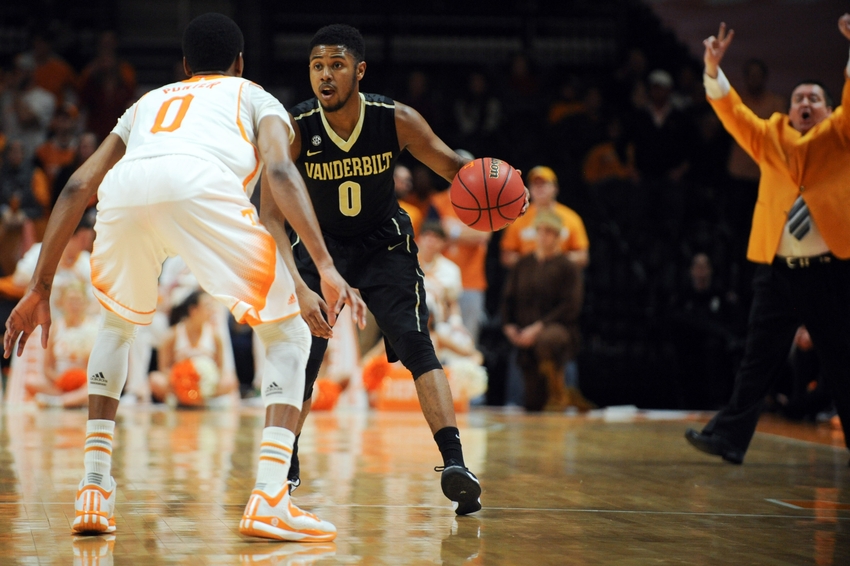 Clemson basketball's point guard Shelton Mitchell has a knee injury and is out indefinitely.
Head coach Brad Brownell and the Clemson Tigers are opening their 2016-17 season on Friday night against the Georgia Bulldogs. Unfortunately for Brownell and company, they won't have their likely starting point guard, sophomore Shelton Mitchell, in the fold.
The Vanderbilt transfer suffered a non-contact knee injury at practice earlier this week and underwent a procedure for a torn meniscus later that same day. Mitchell is out indefinitely, but there is optimism that it could be just a short stint on the sidelines.
The procedure went well and there's optimism that he'll have a quick return to the court, according to Clemson.

Mitchell will definitely miss Friday's 7 p.m. contest. Beyond that, there is no official timetable for his return at this time, but the outlook is positive.
Mitchell, who didn't play at all last season due to the NCAA transfer rules, averaged 4.3 points, 3.3 assists and 1.9 rebounds in 20.0 minutes per game with the Commodores back in 2014-15. The 6'3″, 195 pound guard shot 37 percent from the floor and just 23 percent from long range.
So how will the Tigers overcome the loss of Mitchell?
The good news is that they have multiple bodies that can take over the ball handling duties. Robert Morris transfer guard Marcquise Reed, senior leader Jaron Blossomgame and redshirt senior guard Avry Holmes are all could play some point guard with Mitchell out.
But that doesn't mean everything is all find and dandy for the Tigers.
Reed is a tremendous scorer, but he is at his best at the two position due to his lack of playmaking skills (2.1 assists per game and 2.6 turnovers per game last season). Blossomgame is the best player on the team. However, it would be more beneficial for others to run the offense initially as his career high in assists per game in a single season is 1.5.
Even though Holmes seems to be the only true replacement (Ty Hudson is currently suspended indefinitely for a violation of team rules), Mitchell's ability as a pass first lead guard will make the offensive scheme flow better. He's not a great shooter from the outside, but he makes good decisions and puts his teammates in the best positions to be successful.
Mitchell may only miss a few games, which is normally not a big deal in the grand scheme of things. However, that's not the case in this scenario.
In the ACC, there are 9-to-12 teams that could very well compete for a spot in the NCAA Tournament. Every non-conference game, especially ones with the opportunity to significantly boost your RPI, is important.
Clemson won't play any buy-games right off the bat without Mitchell. They jump right into the fire against a solid Bulldogs team that has an excellent one-two punch in J.J. Frazier and Yante Maten. They then travel to Orlando, FL for the Tire Pros Invitational, where they play Davidson in the first round and could match-up against Xavier if they defeat Bob McKillop's team.
The Tigers take a breather against High Point before playing in the ACC/Big Ten challenge against an overlooked Nebraska team.
Try playing those games without your starting point guard. And even if he returns, will he be 100 percent? Will he be the same Mitchell as he was before? Will there be any rust after not playing in over a year?
Those are all questions that Clemson has to answer. Regardless, these next couple of weeks are huge for the program if they want to make their first NCAA Tournament since 2011.
This article originally appeared on