Displeased Chris Mack chops his clipboard right in half
No. 5 Xavier had a heck of a time with unranked Seton Hall on Sunday, and head coach Chris Mack took out some frustration with an impressive martial arts manuever on his clipboard.
With the Musketeers — who entered the game 25-3 overall and projected as a No. 1 seed in many bracket forecasts — trailing 41-25 and heading to the bench for a timeout, Mack huddled with his coaches on the court and took a fist to his clipboard, snapping it right in two. Check it out in the video above.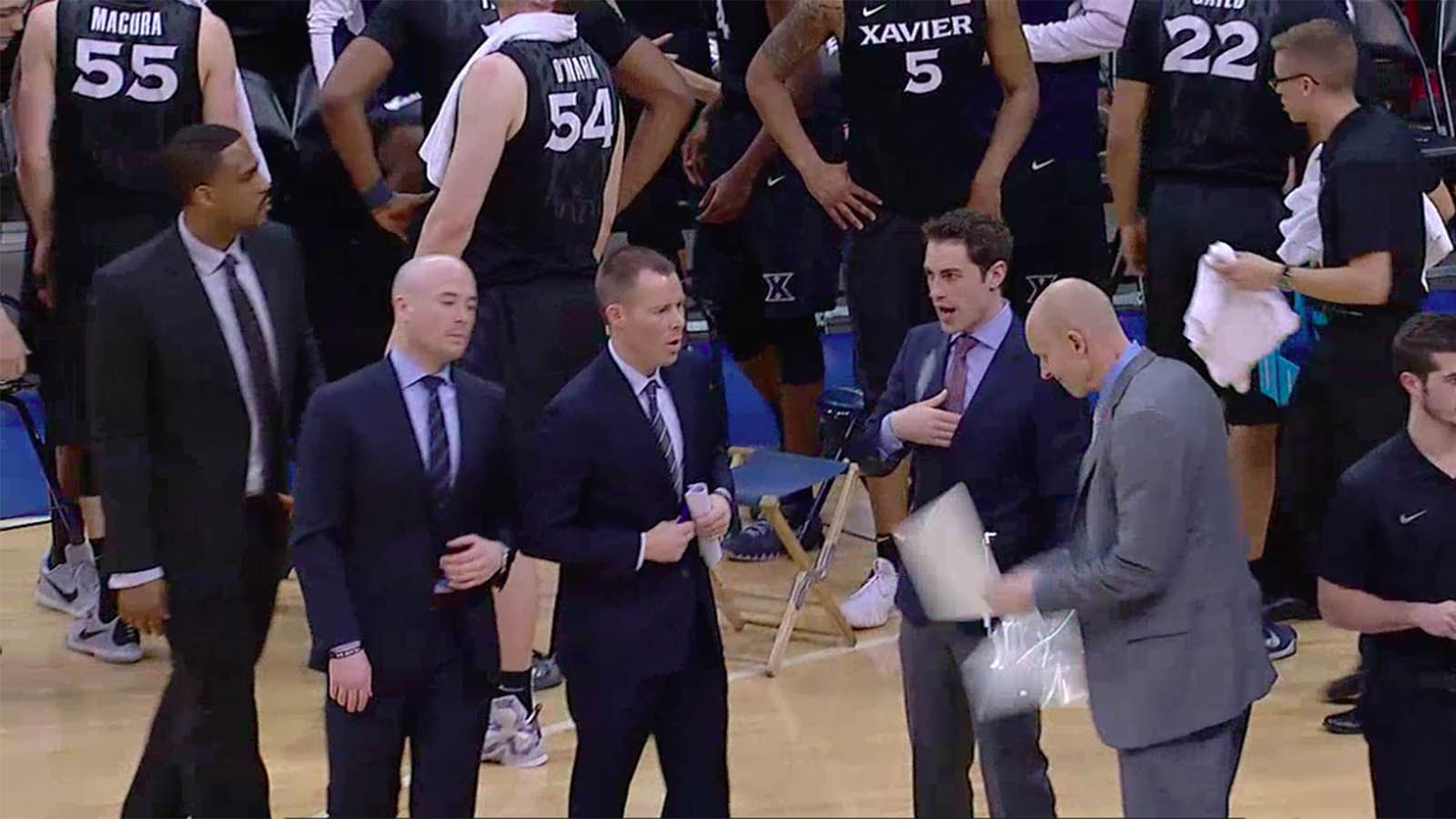 Ouch.
Xavier was coming off a massive win over No. 1 Villanova entering Sunday's game, just another swing in a year full of unpredictable college basketball results.
Xavier looks shocked. Like they spent all their emotional energy on Nova. Plus Seton Hall knows they need it.

— Reid Forgrave (@ReidForgrave) February 28, 2016