Carmelo Anthony is every Syracuse fan: 'They don't want us to win!'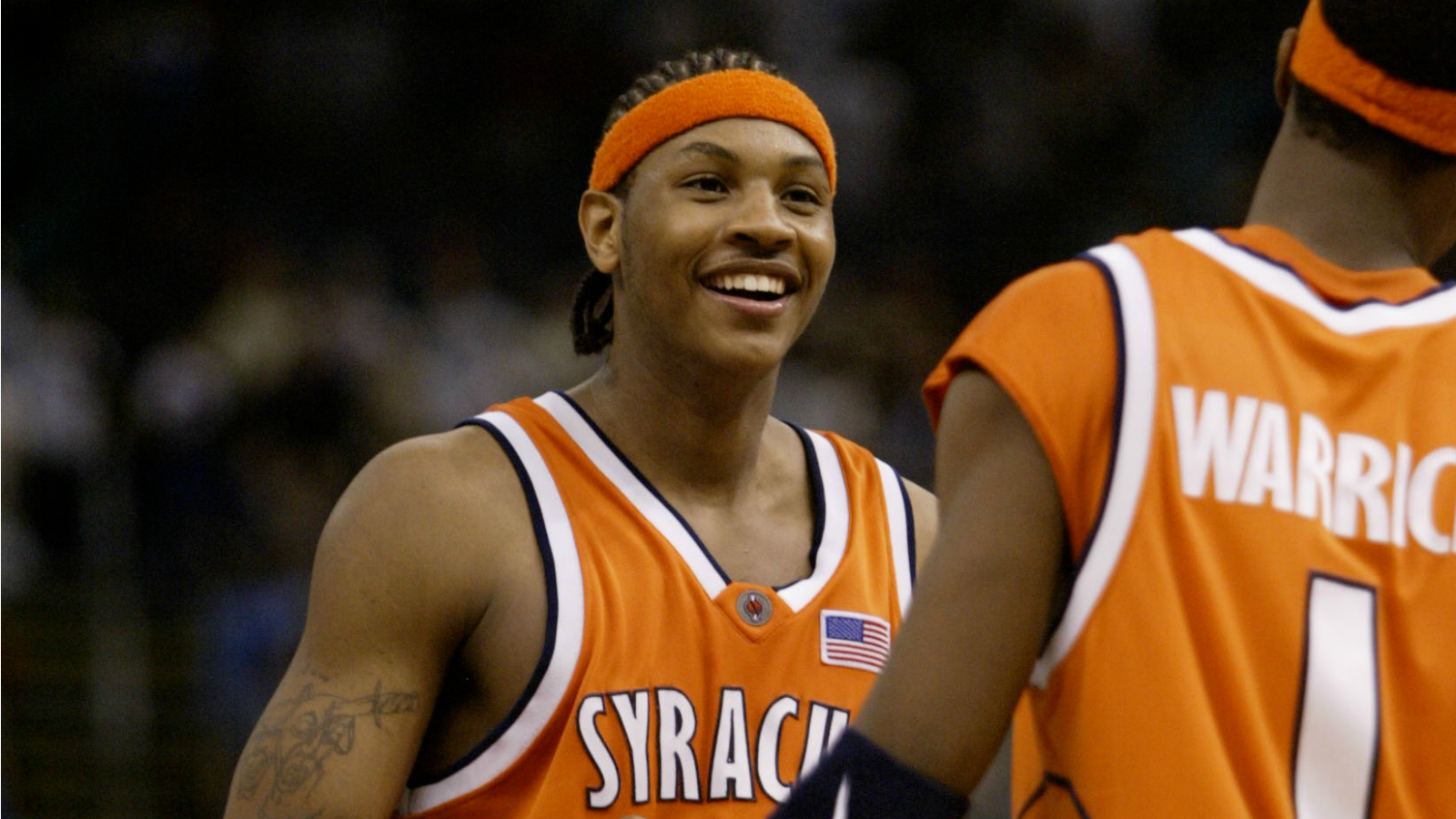 Syracuse barely made the NCAA tournament field of 64 and many analysts felt that the Orange stole a spot from other deserving teams – but with three wins to advance to the Elite Eight, the Orange have proven themselves to be one of the most dangerous teams in the country and have used that criticism as a source of motivation.
Former Syracuse star Carmelo Anthony, who delivered the program's only national championship in 2003, was fired up after the Orange beat Gonzaga in the Sweet 16. Anthony's wife La La captured Anthony screaming at his television screen and quoting DJ Khaled.
Easter Outfit

Happy Resurrection Day#StayMe7o pic.twitter.com/DqcwXY5ZKu

— Carmelo Anthony (@carmeloanthony) March 27, 2016