BYU basketball: Previewing the season opener against Princeton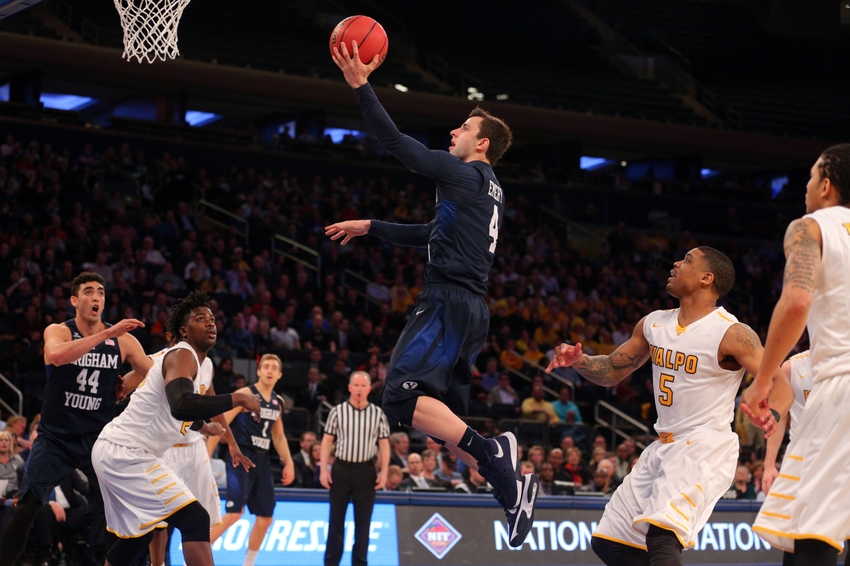 BYU basketball season is here and the Cougars' first test is a matchup with the Princeton Tigers in the Marriott Center. Here's what you need to know about the Tigers.
It's an exciting time to be a BYU basketball fan. Head coach Dave Rose finally has the influx of talent he was waiting for, and most are predicting this to be the season that the Cougars start making a national splash.
It all starts next Monday, when BYU basketball hosts the Princeton Tigers as part of ESPN's Tip-Off Marathon.
But the Cougars can't afford to overlook the Tigers.
Princeton was selected to win the Ivy League in the preseason poll, and the Tigers are returning nearly 100 percent of their scoring and minutes from a season ago.
Last year, the Tigers went 22-7 and earned a spot in the NIT. But that was without one of their best players in Hans Brase.
More from Lawless Republic
Brase missed all of last season due to injury, but he is a senior captain for the Tigers this year. In 2014-15 he averaged 11.5 points and 7.5 rebounds per game. He's an experienced 6-foot-9 post player who is a quality passer. While the Cougars have a revamped post presence, they may have their hands full with Brase.
The Tigers' lineup is also bolstered by Devin Cannady and Henry Caruso, who combined to average 26 points and 8.7 rebounds per game last season.
Princeton head coach Mitch Henderson is calling the team the most experienced he's ever had.
And for good reason. The team features 11 upperclassmen and six players have started at least 35 games in their careers.
As a team, Princeton shot 46 percent from the field and 38 percent from 3-point range, good for 31st in the nation. The Tigers also scored exceptionally well, averaging 79 points per game.
Because BYU is so young, there will undoubtedly be setbacks and learning curves this season. But, Princeton is a winnable game. The advantage of being in the Marriott Center may give the Cougars the edge, as six of the Tigers' seven losses came on the road last season. A win over the Tigers would start the season on a high note, and may help the young Cougars gain some momentum.
With a tough out-of-conference schedule that includes later games with Colorado, USC and Illinois, BYU basketball will need all the big-game experience it can get.
With a team this young, it's not worth putting too much stock in a win (or a loss), but a victory would get the season going on a high note.
Want your voice heard? Join the Lawless Republic team!
BYU basketball tips off with the Tigers at 8 p.m. MST on Monday, Nov. 14.
This article originally appeared on