BYU basketball: Kolby Lee signs LOI with Cougars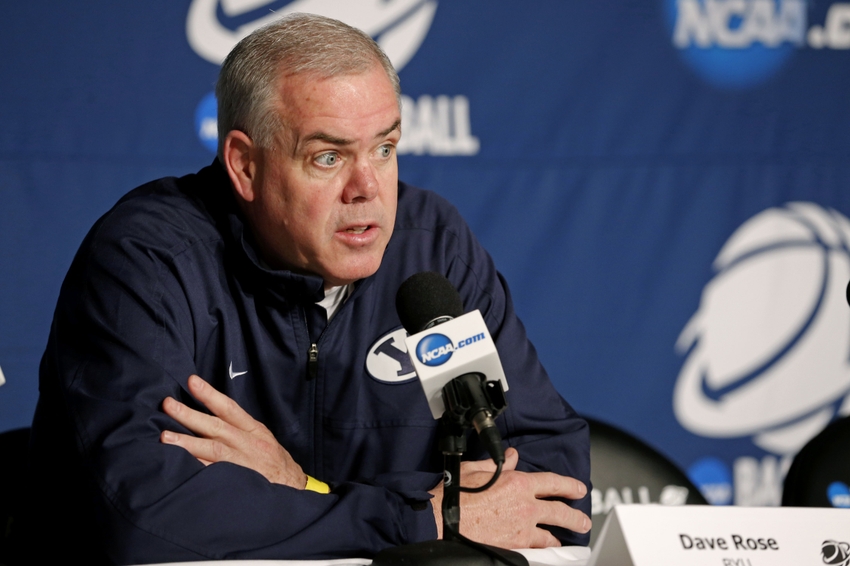 BYU basketball added another player to the 2017 recruiting class in Kolby Lee. Lee, a forward from Idaho, will join Christian PoPoola in the 2017 class.
BYU basketball head coach Dave Rose announced today that Meridian, Idaho forward Kolby Lee has signed a National Letter of Intent to play for the Cougars.
Lee is rated a four-star recruit by ESPN and Scout lists Lee as a three-star recruit. He currently plays for Rocky Mountain High School in Idaho, and averaged 14.8 points and 8.9 rebounds as a junior.
Lee also participated in the NBPA Top 100 High School Camp in 2016.
He's planning on serving a two-year mission for the Church of Jesus Christ of Latter-day Saints before suiting up for BYU basketball, so he'll be a freshman in the 2019-2020 season. Eric Mika will likely be gone then, so Lee will have the opportunity to carve out a role for himself.
"Kolby will be a great addition to our program," Rose said in a press release. "He will add size, athleticism and skill to our front line. We're excited that Kolby will be a part of the future for BYU basketball."
Lee stands 6-foot-9 and is listed at 260 lbs. and was named the No. 1 recruit in Idaho for the 2017 class.
Want your voice heard? Join the Lawless Republic team!
Lee joins ESPN three-star guard Christian PoPoola Jr. as Rose's 2017 commits. PoPoola Jr. had offers from Memphis, Oklahoma, Princeton and USC, among others. So it's nice to see that Rose is able to continue to recruit at the high level that landed him Mika, Nick Emery, T.J. Haws, Yoeli Childs and Payton Dastrup.
More from Lawless Republic
This article originally appeared on