Butler Basketball: Tyler Lewis to find his stride in senior season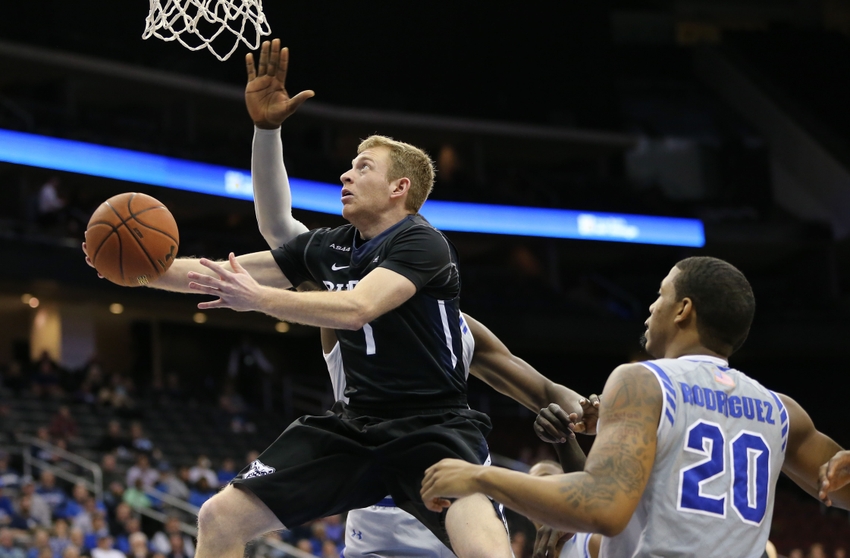 Butler basketball point guard Tyler Lewis is finally in position to have a breakout campaign in 2016-17.
Over the next few weeks, Busting Brackets will be breaking down players who are set to rebound following a disappointing 2015-16 campaign.
Our "Comeback Season" series will highlight top players across the country who are set to positively emerge into the national spotlight.  
It seems a little strange to say a fifth-year senior is on the verge of a breakout season, but Butler point guard Tyler Lewis looks to be in that exact position.
Lewis was a McDonald's All-American in high school, was a four-star recruit and became a YouTube sensation because he could do things like this:
Despite being 5'11″, which is more than likely a very generous measurement, Lewis was one of the nation's top high school floor generals. He showed flashes of having a consistent jumper, had a great handle, and was as good of a passer as there was in the class of 2012.
He committed to North Carolina State and spent his freshman and sophomore years there without ever experiencing much success.
In two years with the Wolfpack, Lewis averaged less than four points and three assists per game. His shooting never came close to 40 percent and he never looked comfortable from beyond the arc, shooting just 25 percent while in Raleigh.
Lewis transferred to Butler after his sophomore season and after sitting out the 2014-15 campaign, he won the starting point guard job as a redshirt junior last year.
Lewis had a really solid start to the 2015-16 season. He started off his Butler career with a 17-point game, followed by a 10-assist game, and looked like the capable point guard so many thought he could be coming out of high school.
Unfortunately, his impressive play did not last.
After November, Lewis scored in double figures only three times and he eventually lost his starting job in January after a concussion forced him to the sidelines for four games. Lewis saw his minutes consistently decline throughout the season and his shooting ended up falling well below 40 percent again.
In 2015-16, Butler ended up shifting Roosevelt Jones to point guard when Lewis was out. Despite Jones' primary position being on the wing, he is a great passer and averaged almost five assists per game last year.
Jones is now gone, so Butler needs Lewis to step up.
Transfer guard Kethan Savage could see some minutes as Butler's primary ball handler, but he is much better off the ball. Lewis is the only true point guard on the Bulldogs' roster.
Despite a small sample size due to never logging consistent minutes, Lewis has shown flashes of being the elite passer many thought he could be. And, more importantly, he rarely turns the ball over. Lewis' assist/turnover ratio is well over three for his career.
Butler is coming off two consecutive trips to the second round of the NCAA Tournament, but they graduated two seniors in Kellen Dunham, their best shooter, and the aforementioned Jones, their best passer. If they want to have similar postseason success this year, Lewis needs to finally breakout in his final collegiate campaign.
This article originally appeared on