Oklahoma's Buddy Hield warms up for Kansas by making a ton of 3-pointers in a row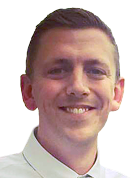 Oklahoma and Kansas will meet Monday night in a colossal college basketball showdown, and Sooners star Buddy Hield looks pretty well ready to go.
Here's a video of him draining eight consecutive 3-pointers — albeit entirely uncontested — in warm-ups on the Kansas court:
Limited to 30 seconds worth of proof, but just watched @buddyhield drain 34 3-pointers in a row. #Sooners pic.twitter.com/cQzEkykZyb

— Mike Houck (@mhouckOU) January 4, 2016
As you can see, Oklahoma's media relations is claiming it was eight out of a streak of 34 straight makes. We may never know for sure, but it's tough to doubt after watching those eight perfect shots.
The Jayhawks and Sooners moved up to Nos. 1 and 2, respectively, in the latest AP poll before Monday night's showdown. The two Big 12 powers are also projected No. 1 seeds in Stewart Mandel's Bracket Watch. This is the first of two regular-season meetings between them.
So, Jayhawks, in case you didn't already know: Don't leave Hield, who averages a whopping 24.7 points per game, open from that spot in the corner.