Bracket Watch: Teams that could reach Tournament with one more win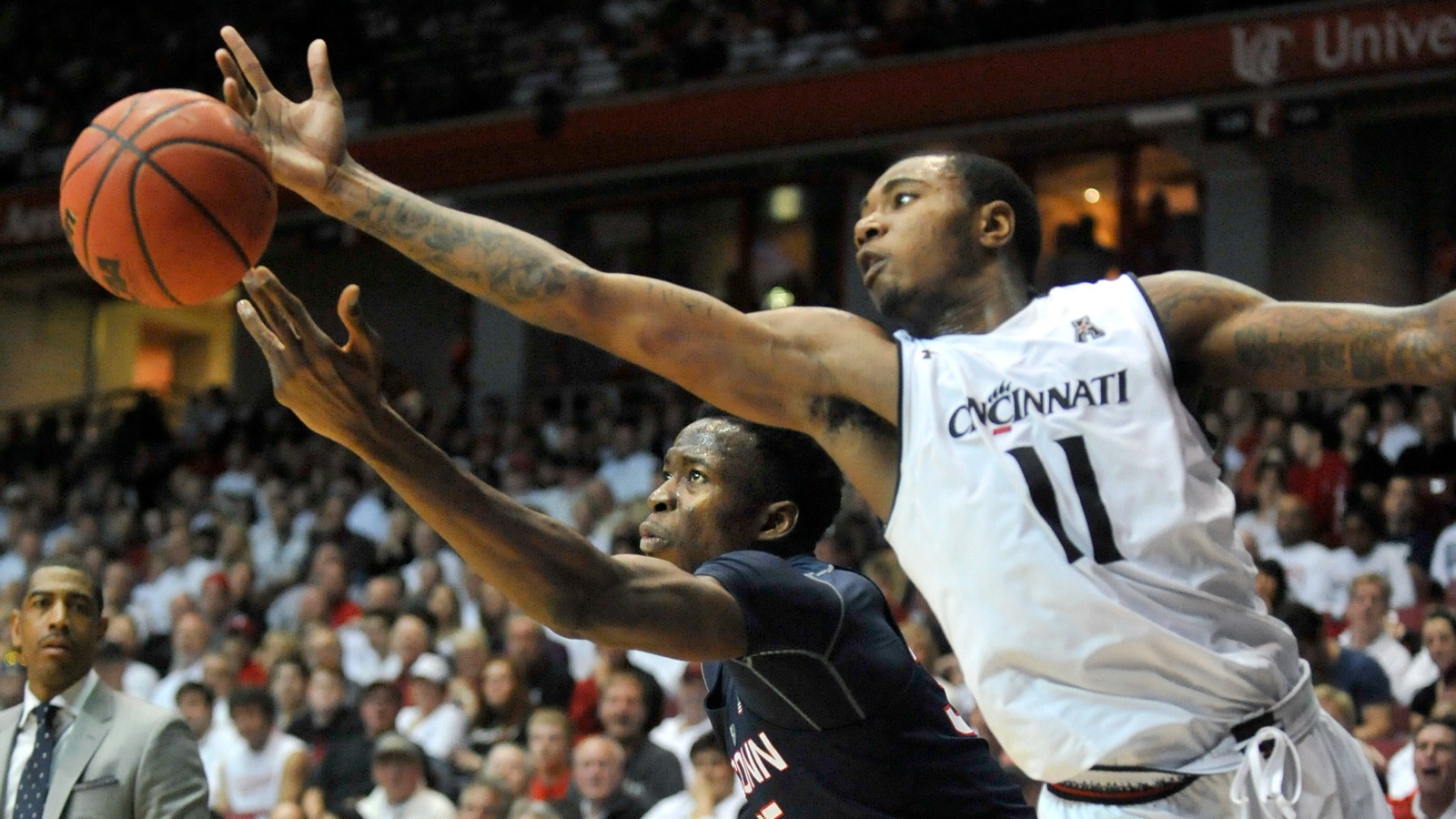 Thursday's conference tourney action had only one result with bubble implications –€" Vanderbilt fell to lowly Tennessee and in turn fell into my Last Four In. Friday, however, brings several matchups that could shape the bracket.
Michigan vs. Indiana (Noon ET): The Wolverines currently sit in my Next Four Out, but an upset of the Big Ten's regular-season champ may just vault the Big Ten's eighth seed into safe haven.
Florida vs. Texas A&M (1 p.m. ET): The Gators, currently in my First Four Out, would similarly benefit by knocking off the SEC's top seed. It would become Florida's third RPI Top 50 win.
Connecticut vs. Cincinnati (2 p.m. ET): It's a big one for both AAC teams, but the Huskies — who barely sit on the right side of the bubble — need it more. They'd likely lock down a tourney berth.
George Washington vs. St. Joe's (2:30 p.m. ET): St. Joe's is currently my first team out, so the Hawks really need to avoid this upset, while GW likely needs to this and one more A-10 tourney game.
Memphis vs. Tulsa (9 p.m. ET): Tulsa, the American tourney's No. 3 seed, cannot afford a loss to the sixth-seeded Tigers.
Davidson vs. St. Bonaventure (9 p.m. ET): The Bonnies are also among my Last Four In, and this A-10 tourney 3 vs. 6 game could be tricky for them. Davidson has won 19 games.
NOTE: Teams in ALL CAPS have secured an automatic berth. For all other conferences, the highest remaining seed in this week's conference tournaments is designated as the automatic berth (*).
Midwest Region (Chicago)

Seed

Team

Location

1

Kansas*

at Des Moines

16

FAIRLEIGH DICKINSON*/HOLY CROSS*

8

Providence

9

Cincinnati

4

Purdue

at Spokane

13

Akron*

5

Cal

12

Stephen F. Austin*

6

Texas

at Providence

11

Connecticut/St. Bonaventure

3

North Carolina*

14

IONA*

7

Oregon State

at St. Louis

10

Vanderbilt/St.Mary's

2

Xavier

15

Middle Tennessee*