Big Ten's big weekend will have a major impact on the bracket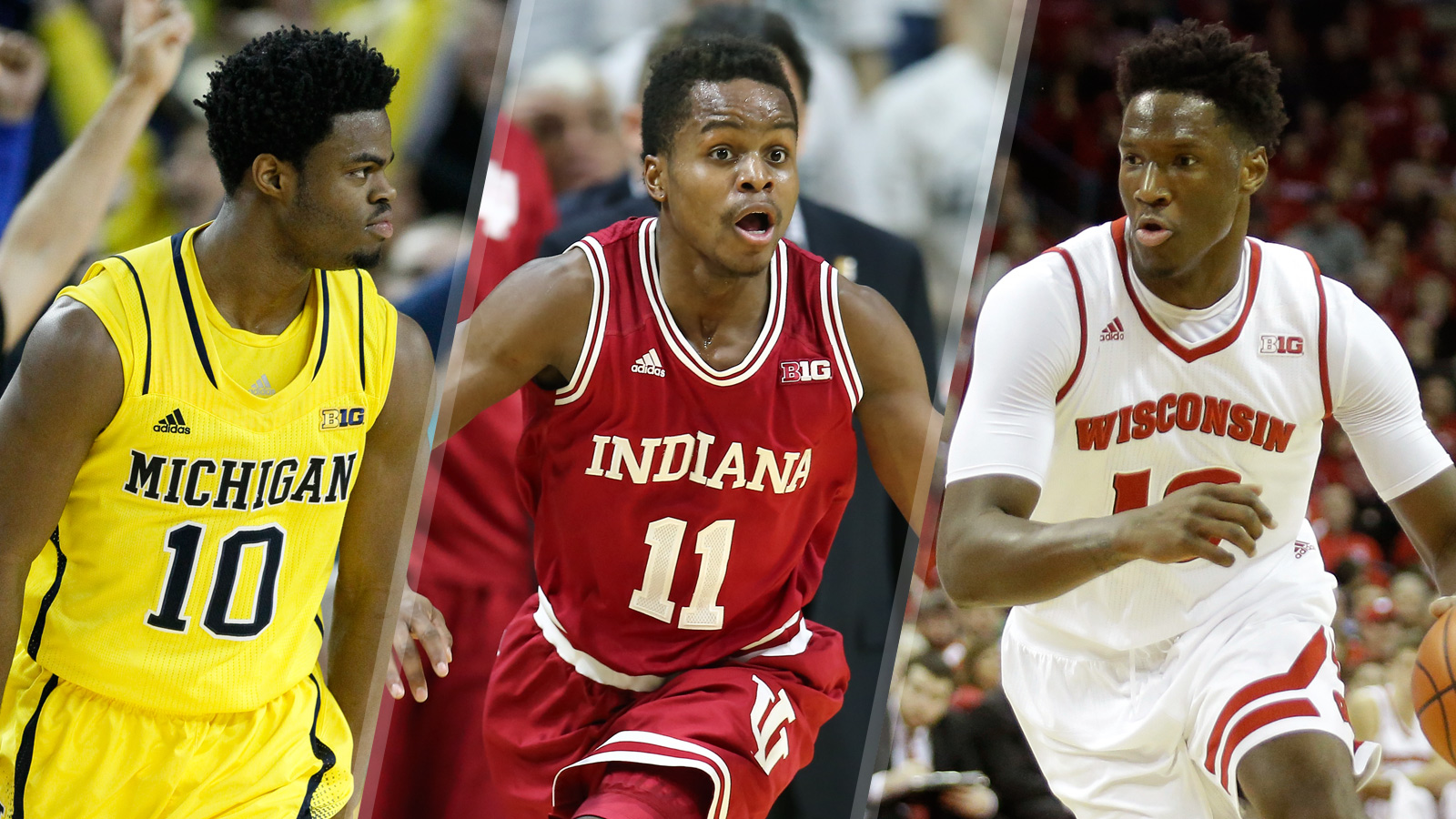 The Big Ten boasts several games this weekend with ramifications for its prime tourney teams.
Indiana has already clinched the league's regular-season championship but has a chance to improve its NCAA seed with Sunday's visit from a Top 15 Maryland team. I moved the Hoosiers up to a No. 4 seed following their win at Iowa; another Top 50 win plus a couple more in the conference tourney could send them flying even higher.
Wisconsin (20-10) has similarly improved its stock over the past month, going from the bubble all the way up to a No. 6 seed in this edition. The Badgers have a chance to add a sixth RPI Top 50 win when they visit Purdue on Sunday.
And then there's desperate rivals Michigan (20-10) and Ohio State (19-11). The Wolverines, just 3-9 against Top 50 foes, fell out of my bracket for the first time this season. They need to beat slumping Iowa on Saturday to get back in the picture. The Buckeyes have yet to garner serious traction due to their poor non-conference performance but could make the committee take notice by upsetting potential No. 1 seed Michigan State.
NOTE: The current first-place team in each conference (or highest remaining seed in this week's conference tournaments) is designated as the automatic berth (*). In the event of ties, I use the highest-ranked RPI team.
Midwest Region (Chicago)

Seed

Team

Location

1

Kansas*

at Des Moines

16

Hampton*/Texas So.*

8

Dayton

9

Syracuse

4

Indiana

at Spokane

13

UALR*

5

Texas A&M

12

Temple*

6

Arizona

at Providence

11

Valparaiso*

3

North Carolina

14

Akron*

7

Texas Tech

at St. Louis

10

Connecticut

2

Xavier

15

Weber State*