Big East conference preview: Is Villanova a national title contender again?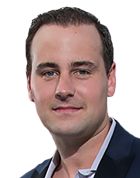 Last season the Big East produced a thrilling conference tournament, four NBA draft picks and most importantly the eventual national champion Villanova. The league will once again be competitive and features at least a trio of teams — Villanova, Xavier and Creighton — that should be in the national top 25 throughout the season.
With the core of their championship team returning, Villanova is the safe pick to the win the league. The Wildcats return three starters, including arguably the best player in the league, Josh Hart. If a team is going to dethrone the Wildcats, it's likely going to be Xavier or Creighton. Xavier starts the preseason ranked in the top 10 in the AP poll and they return just over 35 points on their perimeter between Edmond Sumner, Trevon Bluiett and J.P. Macura. Like the Musketeers, the Blue Jays return their starting point guard – Maurice Watson – plus add Kansas State transfer Marcus Foster to the backcourt. Both teams will give the Wildcats a run for their money.
It gets tricky and tough to slot after those three. Georgetown should be much improved and a likely tournament team, while Seton Hall, Butler and Marquette have the rosters to compete for spots in the Big Dance. The league should at least get five teams in the tournament and may push for more. Here are my picks for some major conference honors and team-by-team breakdowns for every squad.
(Be sure to catch the Big East action on FOX, FS1 and FS2 this year.)
Player of the Year: Josh Hart, Villanova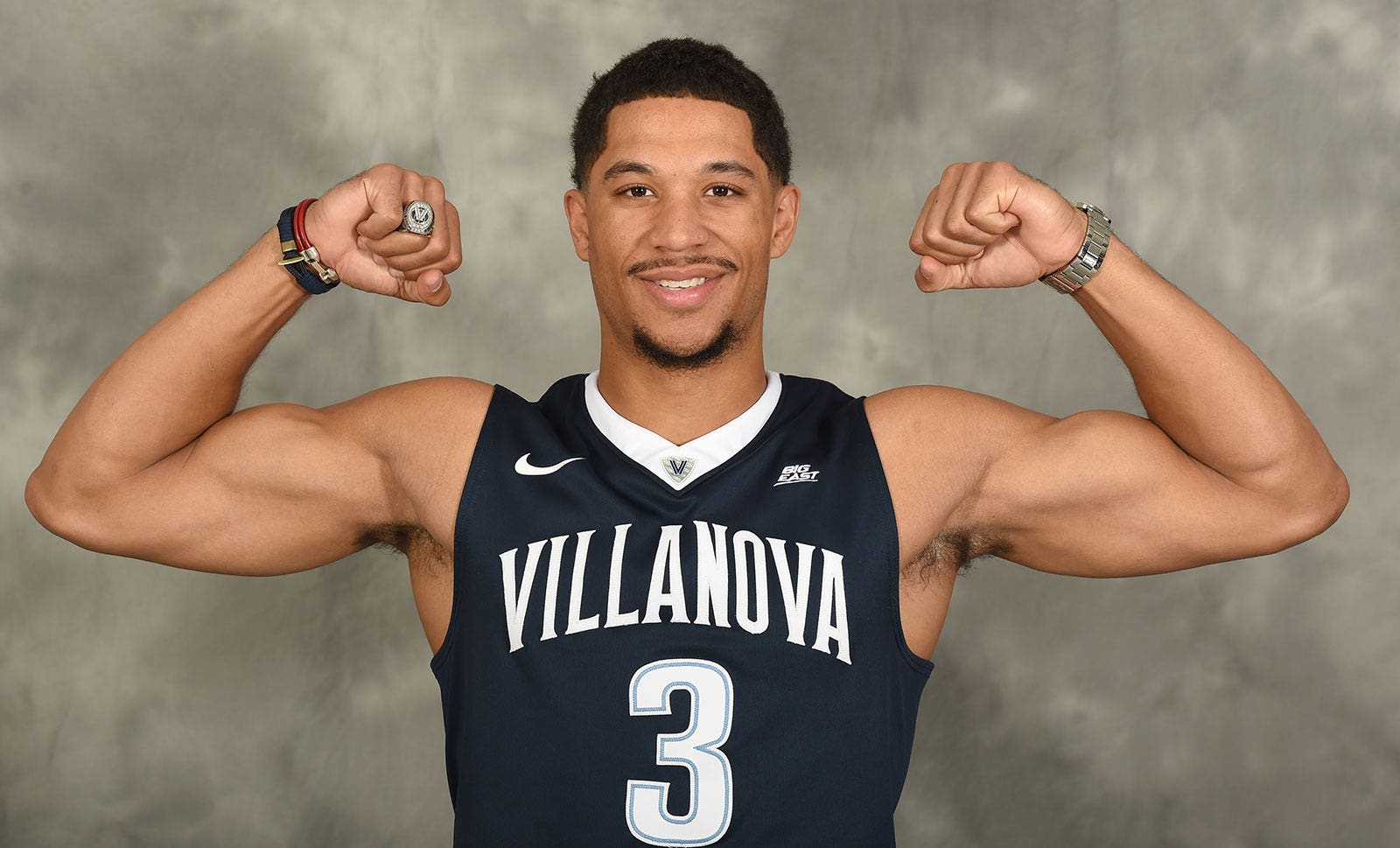 Although there are some good options across the league, picking Josh Hart for Player of the Year seems like an easy choice. Last season Hart, who did dabble with putting his name in the NBA Draft, averaged 15.5 points and 6.8 rebounds a game, and based on watching him at the Nike Skills Academy in June, he seems improved. Hart is a versatile player that impacts the game on both ends. Hart is an efficient scorer and an improving shot maker from three, but he's also a terrific rebounder, especially from the wing. With Ryan Arcidiacono gone, Hart will be called upon to lead the Wildcats, and he's up for the challenge.
Breakout Star: Bashir Ahmed, St. John's
It wouldn't be a surprise if junior college standout Bashir Ahmed winds up on an All-Big East team. Ahmed, of Hutch Community College, should lead St. John's in scoring and is expected to be one of the focal points of their offense. At 6-foot-6, Ahmed is tough, aggressive and a versatile offensive scorer. He's a physical driver that plays well through contact, but he's also a capable shooter from mid-range out to the three-point stripe.
Coach of the Year: John Thompson III, Georgetown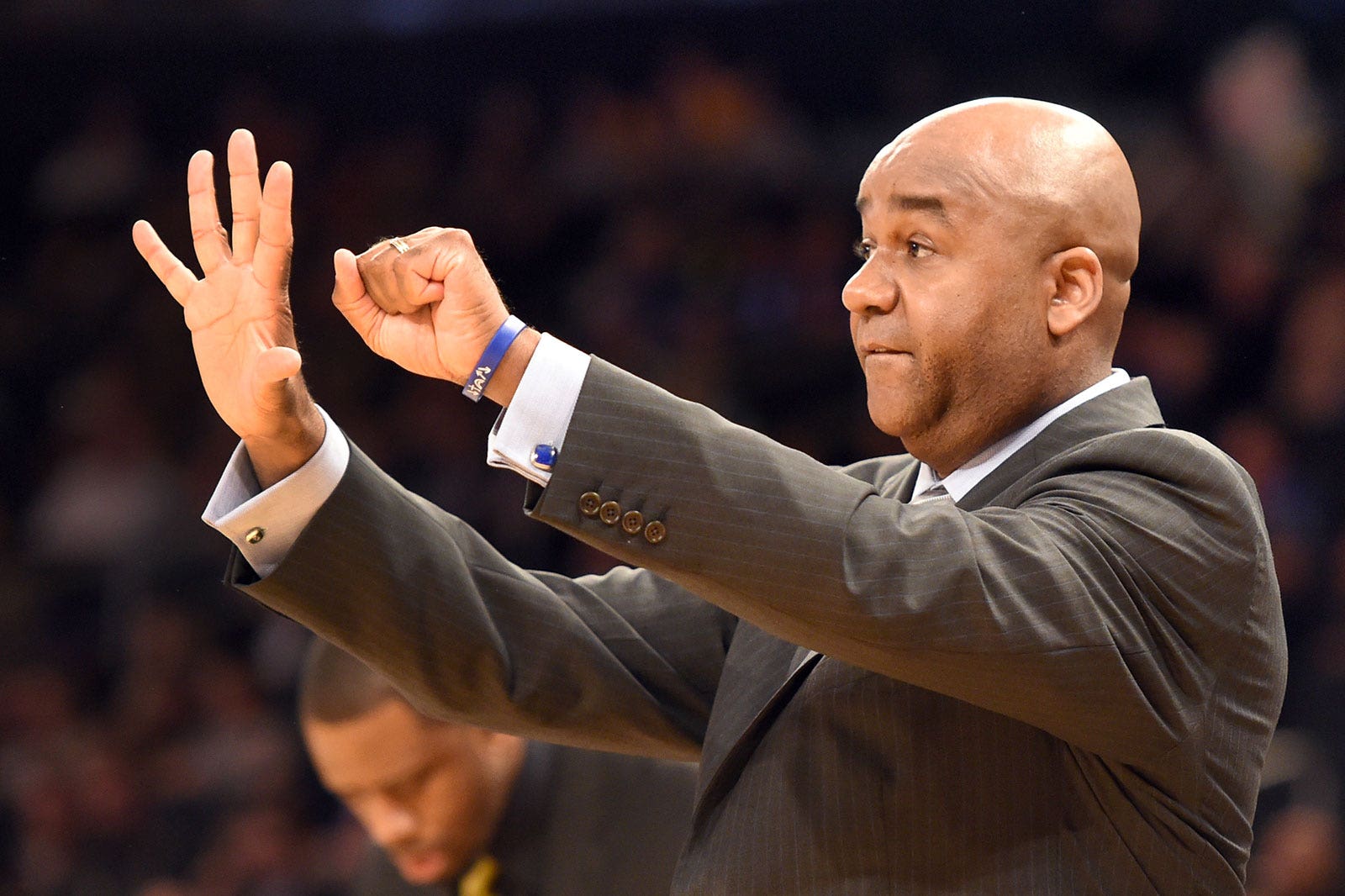 Last season Jay Wright and Kevin Willard split this award in the Big East. This year Jay Wright would be the easy pick, as the Wildcats are once again the league favorite. With that said, I think Georgetown and Creighton are going to be two of the more improved teams in the league, so I narrowed my choice down to Thompson and Greg McDermott. After finishing eighth in the league last season, I think the Hoyas finish in the top half of the league and make the NCAA Tournament, giving Thompson the award.
All-Big East Team (+1)
G: Maurice Watson, Creighton
G: Edmond Sumner, Xavier
F: Trevon Bluiett, Xavier
F: Josh Hart, Villanova
F: Kris Jenkins, Villanova
F: Kelan Martin, Butler
Team breakdowns
(In predicted order of finish)
1. Villanova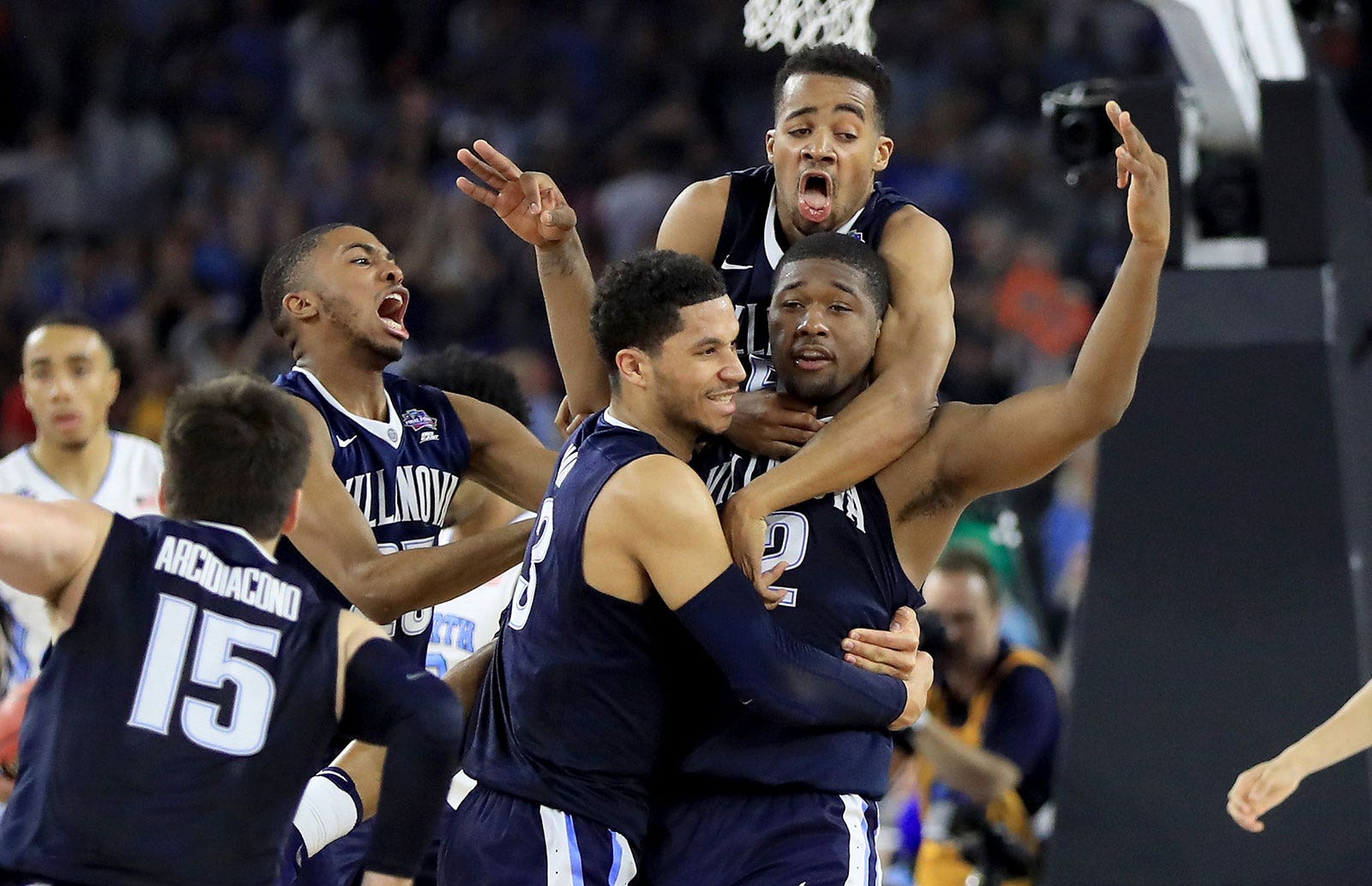 The Wildcats will have the target on their back once again, as they were picked to win the conference and will start the year ranked in the top five nationally. Three of their five starters, plus three rotational players are back from last season's national championship team. Josh Hart is arguably the best player in the league, Kris Jenkins brings a versatile scoring attack and look for sophomore Jalen Brunson to take a step forward this season. The loses of Ryan Arcidiacono and Daniel Ochefu will be felt, but the addition of Fordham transfer Eric Paschall (15.9 PPG and 5.5 RPG) and the expected emergence of sophomore Mikal Bridges should give the Wildcats more perimeter weapons. Freshman five-star recruit Omari Spellman was declared ineligible for the year, which hurts because he would have given them a different look offensively, but it makes players like Darryl Reynolds, Tim Delaney and freshman Dylan Painter more important. Look for a steady dose of small ball, a high-powered offense and plenty of wins from Villanova this season.
Wright says: "We didn't really have a guy like that last year, like a Buddy Heild, and Josh [Hart] can do that. We really haven't had a guy like that maybe since Scottie Reynolds. What he has got to learn is how to play like that and still be a leader on the floor."
2. Xavier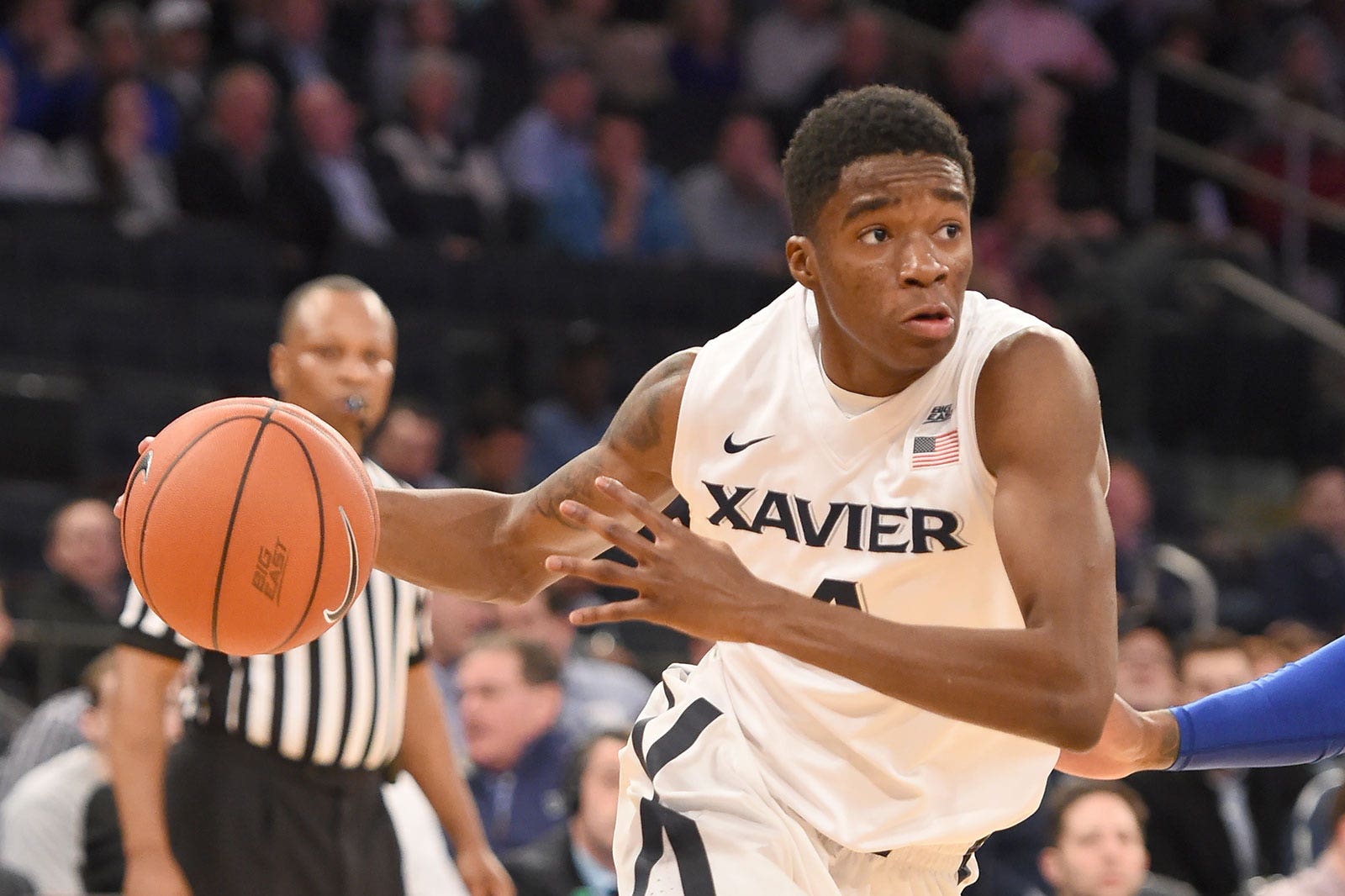 There's a lot to like about Chris Mack's 2016-17 Xavier team. The Musketeers return two of their best players, and arguably two of the three best players in the league, in Edmond Sumner and Trevon Bluiett. Throw in an improved J.P. Macura, who was Sixth Man of the Year in the Big East last season, and the Musketeers are full of scoring threats on the perimeter. Myles Davis, who averaged over 10.8 points and 4.1 assists a game last year, is suspended indefinitely, but it wouldn't be a surprise to see him return for the second half of the season, which would be significant. Inside, Xavier is a tad thin, but look for Norfolk State transfer RaShid Gaston to play a similar role as Jaylen Reynolds did last season. They will, however, need at least one, likely two, of Sean O'Mara, Kaiser Gates or freshman Tyrique Jones to step up and play quality minutes in the frontcourt. Xavier was picked to finish No. 2 in the preseason, and if anyone is going to beat out Villanova, it'll likely be the Musketeers.
Mack says: "I'm excited. I think any time you can, as a coach, return your perimeter it gives you experience that I think other teams would be envious. Perimeter can control a game and can certainly end the game. Putting the ball in the hands of the right guys to make free throws, to make the right decisions, and, you know the fact is, I think we have as talented and as experienced a backcourt as anyone in the country."
3. Creighton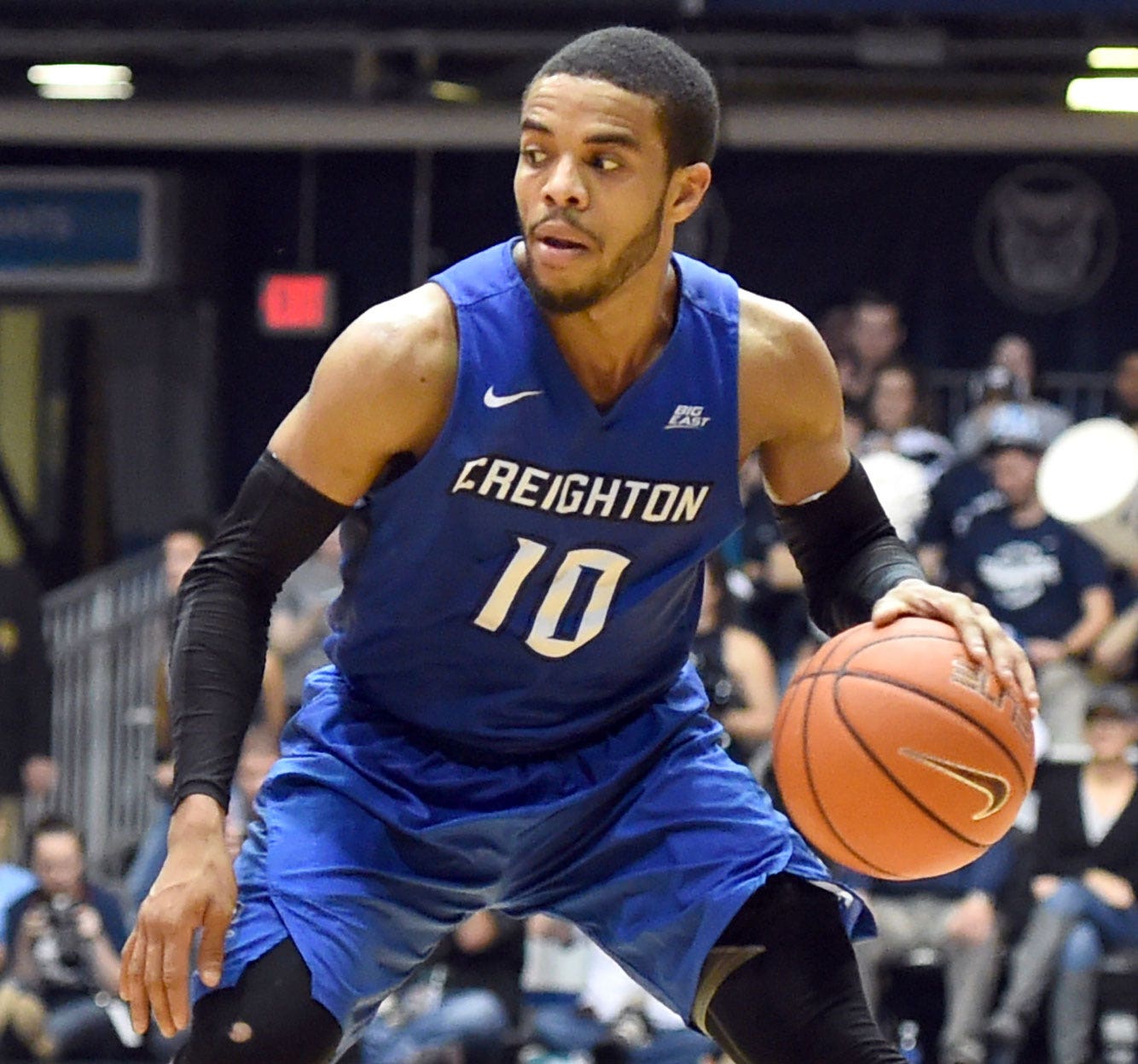 At Big East Media Day, Creighton point guard Maurice Watson made it clear he thinks the Bluejays backcourt is the best in the country. Watson led the league in assists last season and the addition of Kansas State transfer Marcus Foster provides someone to take pressure off of him on the perimeter. Foster also gives them versatility on the defensive end. But their perimeter attack is far from just those two, as sharpshooter Isaiah Zierden, who made 70 threes last season, Khyri Thomas and athletic freshman Davion Mintz will be key contributors as well. Forward Cole Huff is a versatile offensive player, plus look for forward Ronnie Harrell and former five-star recruit Justin Patton to impact things. This Creighton team is deep and full of weapons.
McDermott says: "Obviously, it's a very, very talented backcourt when you consider that it's Marcus' fourth year of college and Maurice's fifth year of college. The guys have been around. They've seen a lot of things, they've played a lot of basketball and they understand how to work. I don't know if they're "the best" backcourt in the country, but I know I don't want to trade them for anybody."
4. Georgetown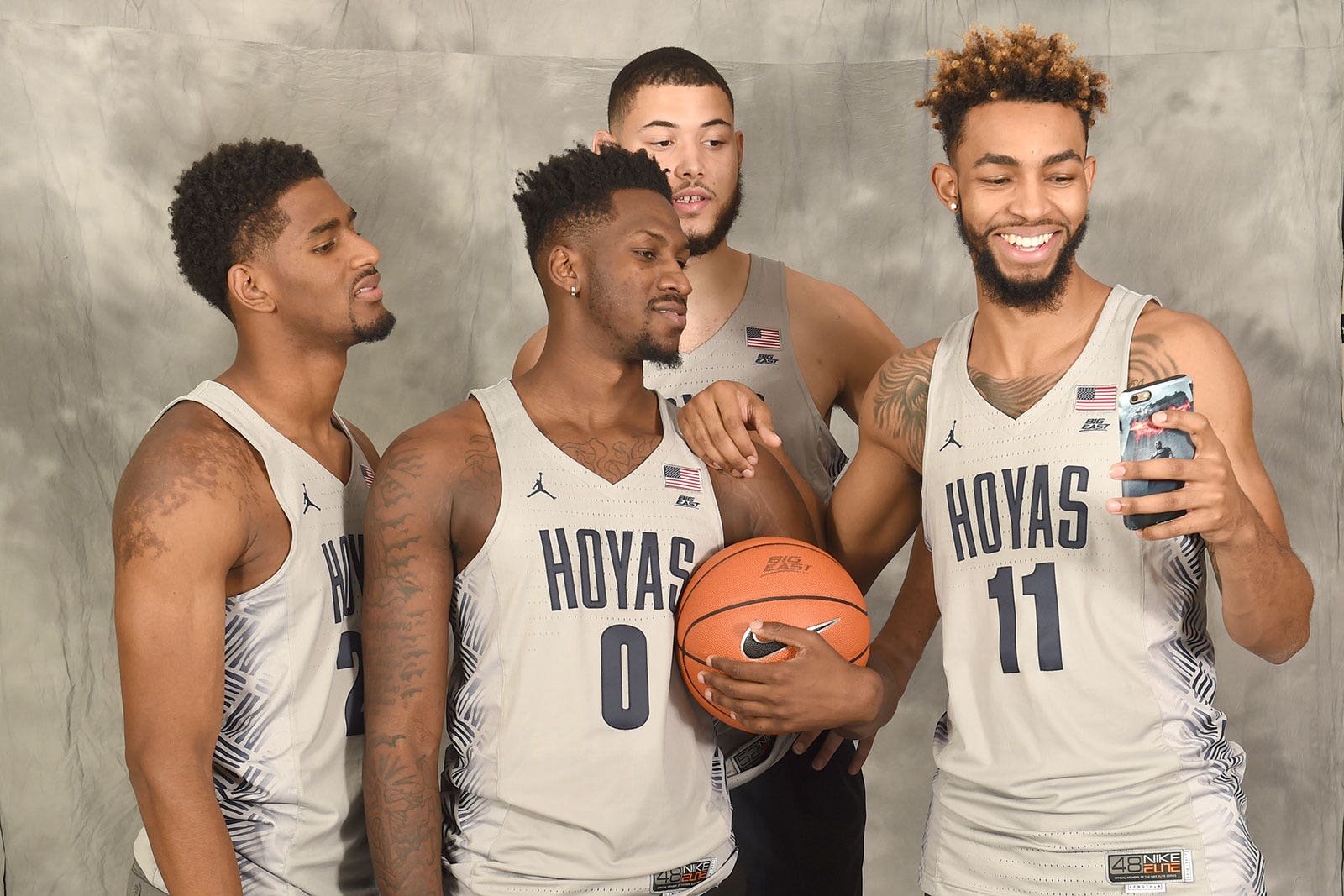 John Thompson III, who has led the Hoyas to five of the last seven NCAA Tournaments, would be the first to tell you last season didn't go as planned. But after missing the tournament, Thompson added to his roster and told FOX Sports that he thinks he can play a more athletic group of players this season. The key offseason addition was Robert Morris graduate transfer Rodney Pryor (18 PPG and 8 RPG). Pairing Pryor with L.J. Peak, a 41-percent shooter from three, on the wing gives them an impressive perimeter duo. In the post, Georgetown returns everyone that played significant minutes and also added Louisville transfer Akoy Agau, who is expected to play big minutes. The Hoyas are more experienced, have good depth and should finish in the top half of the league.
Thompson says: "I think we are significantly more athletic. Significantly. Last year, D'Vauntes [Smith-Rivera], we lose D'Vauntes, he's the only person that played significant minutes last year. Then, we add Rodney, get Jonathan Mulmore, we add Jagan Mosley, who is playing really well. Then we get Akoy Agau back. I love that the athleticism is much higher than it was last year. So, that's the biggest difference that I've seen so far. We'll be able to play differently on both ends of the floor."
5. Seton Hall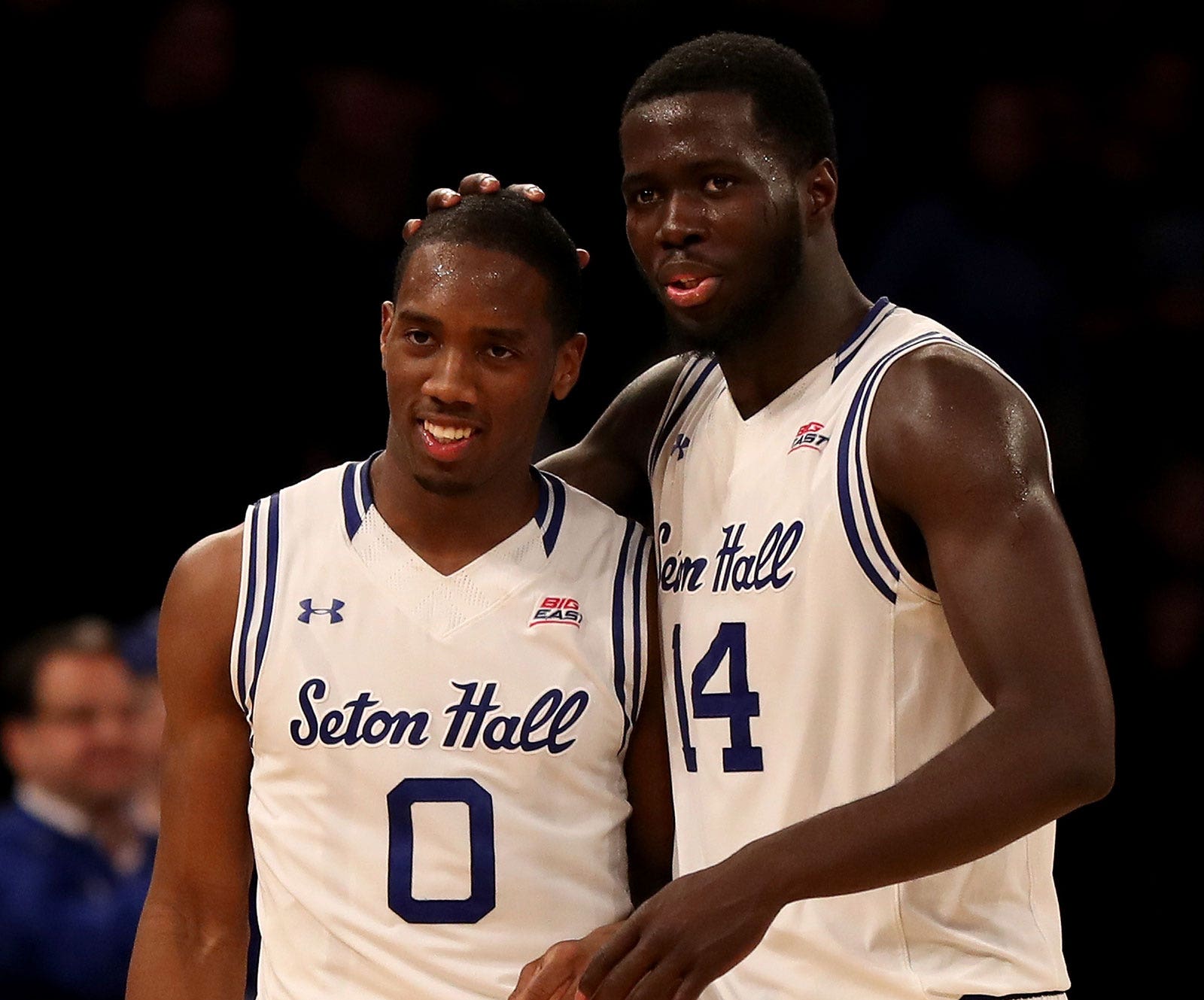 Seton Hall went to the NCAA Tournament for the first time of the Kevin Willard era last season. Although the Pirates lost Isaiah Whitehead, their best player, to the NBA, they do return four starters, 64 percent of their offense and 78 percent of their rebounding. Willard will rely heavily on aggressive scorers Khadeen Carrington and Desi Rodriguez, who averaged 26.5 points between them last season, especially when they need a basket. Angel Delgado should be a double-double guy night in and night out and based on preseason reviews has expanded his offensive arsenal. Ismael Sanogo and Michael Nzei will help him inside, but they lack depth in the painted area. One freshman to keep an eye on is New Jersey native Myles Powell. He's lost 40 pounds since he's been on campus and could be the knockdown shooter Willard has been looking to add to his perimeter attack.
Willard says: "We're definitely more advanced than where we were at this time (last year). We don't have to go over as much stuff as we have in the past. I think we are much more advanced. We are a better team in the fact that we are older. Angel is a better player. Khadeen is a better player. These guys are better players."
6. Butler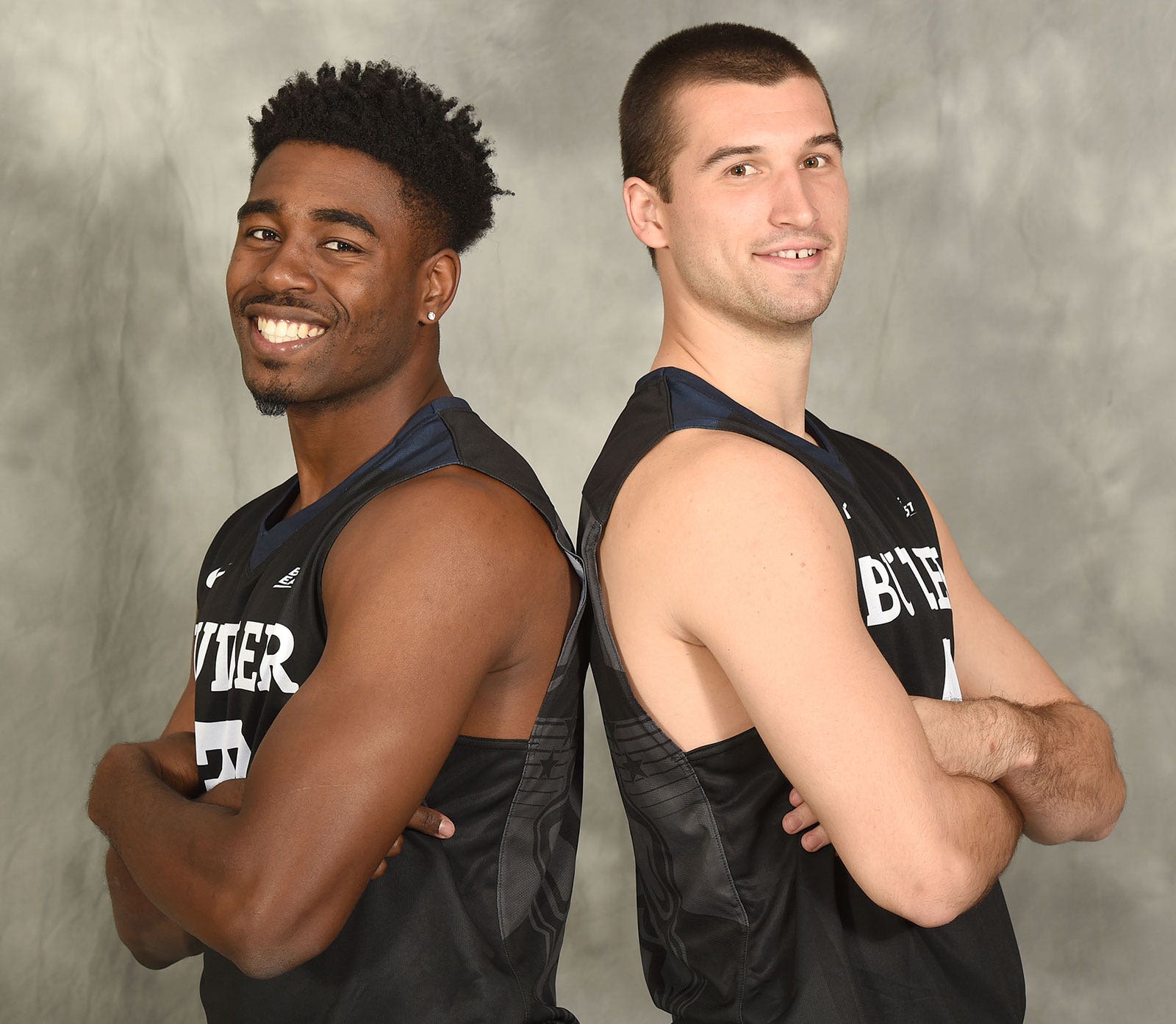 Chris Holtmann will have to replace two of his top three scorers from last season, but the Bulldogs return one of the league's best players in Kelan Martin, who averaged 15.7 points and 6.8 rebounds last season. His numbers were impressive, but he becomes more of a focal point this year. To go with Martin, Butler also returns their starting frontline of Andrew Chrabascz and Tyler Wideman, which means they have stability and seasoned players on the interior. George Washington transfer Kethan Savage (11.7 PPG and 4.8 RPG) and Memphis transfer Avery Woodson (9.6 PPG) will boost their perimeter play. In terms of breakout players, keep an eye on 6-foot freshman guard Kamar Baldwin, as reports are is he's surpassing expectations and gives a different look to their backcourt.
Holtmann says: "There are obviously a lot of unknowns with our team given the losses to graduation we had. We face the most challenging non-conference schedule we've played since joining the Big East, which will really allow us to see how quickly we can build chemistry with these six new faces."
7. Marquette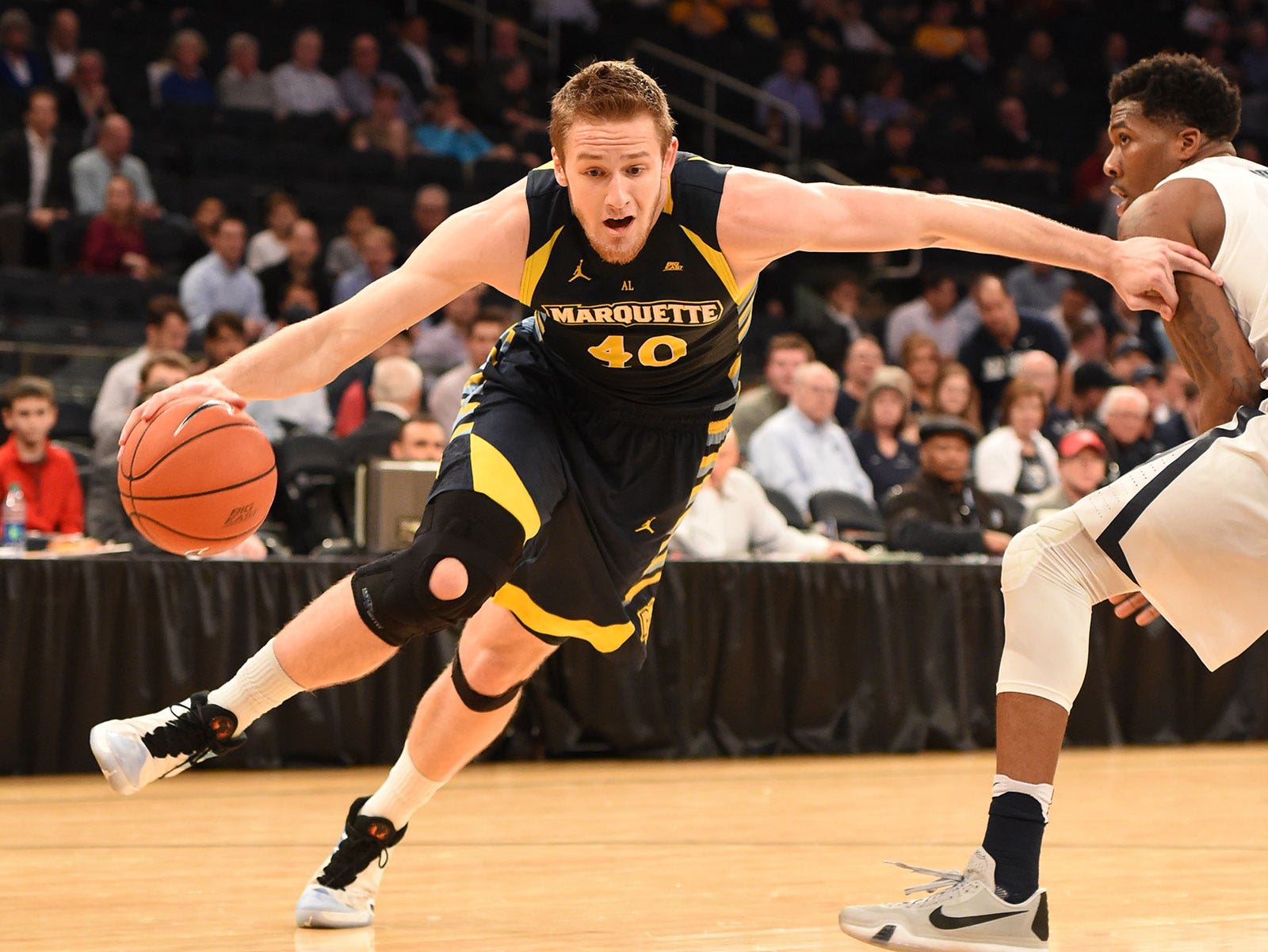 Sure, Marquette may have lost its best player from last season, Henry Ellenson, to the NBA Draft, but the Golden Eagles return six of their top seven scorers, plus add four impactful newcomers. Luke Fischer (12.1 PPG and 6.2 RPG) is their top returning scorer and he'll be key to their post play. But Marquette's strength lies in its backcourt and perimeter players. Look for Haanif Cheatham to build on his impressive freshman campaign, while Duane Wilson, Jajuan Johnson, Sandy Cohen and Traci Carter will all continue to have significant roles. Transfers Katin Reinhardt and Andrew Rowsey will upgrade Marquette's perimeter shooting. Reinhardt averaged 11.4 points a game at USC last season, while Rowsey made 208 three-pointers in his first two seasons at UNC-Asheville. Coach Steve Wojciechowski also brought in two top 100 freshmen— Sam Hauser and Markus Howard — that are good enough to help right away. It wouldn't be a surprise to see Marquette outplay this predicted finish, as they do have plenty of offensive weapons.
Wojciechowski says: "I like our group. We're going to be a different team than we were last year. First of all, we're more experienced, which is great because, you know, last year we had to play freshmen 60 percent of our minutes. So a lot of our young guys gained valuable experience. Losing Henry [Ellenson], we're going to be more of a four-around-one, four-guard look as opposed to playing two fairly traditional big guys, and I think that gives us a chance to maybe even be more balanced offensively, maybe attack the floor, and attack the floor in different areas better offensively."
8. Providence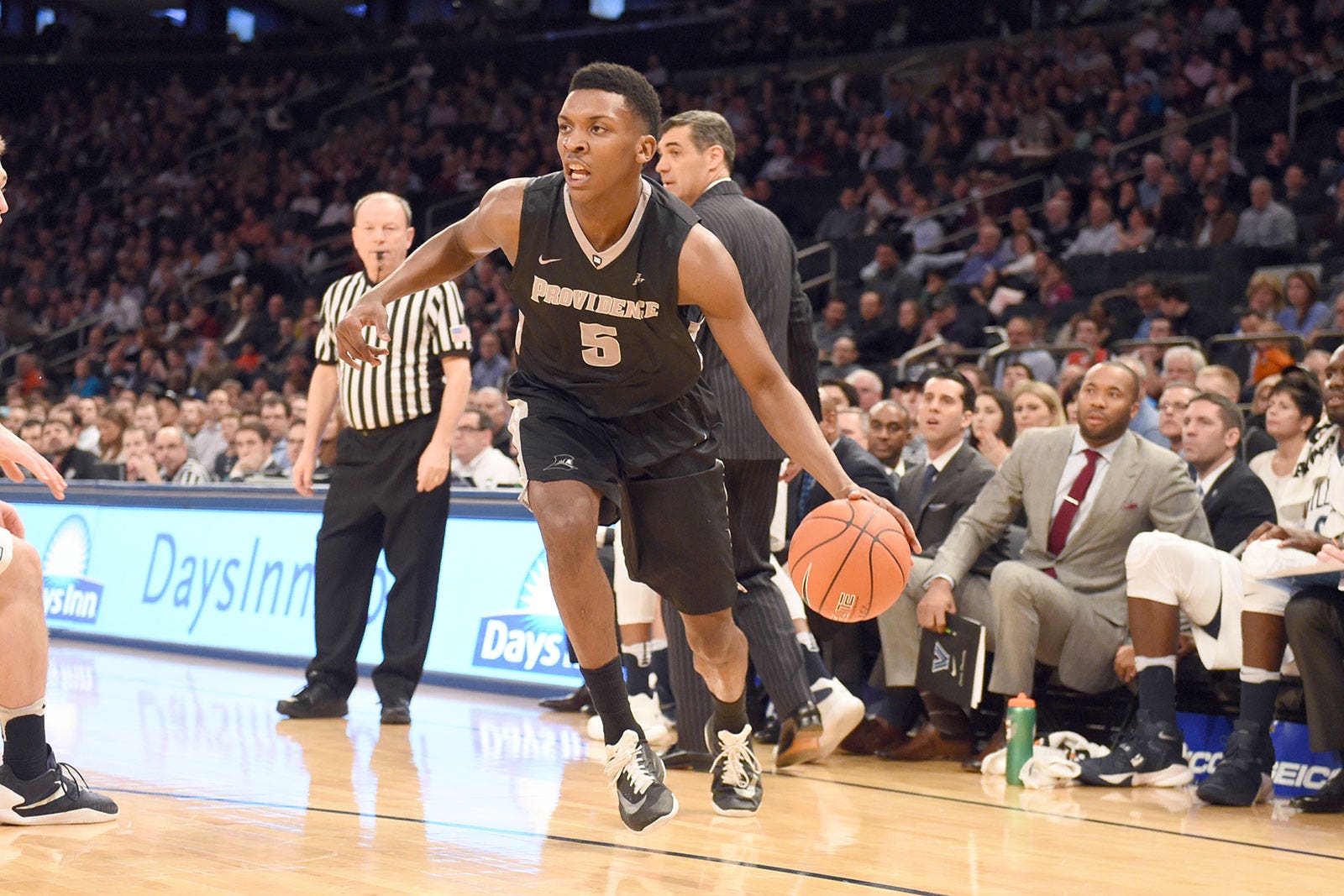 Coach Ed Cooley has led Providence to the NCAA Tournament each of the last three seasons. A fourth consecutive trip to the tournament would be a record for the school. But it won't be an easy task for the Friars, as they lost more production than anyone in the league to the NBA Draft. With Kris Dunn and Ben Bentil gone, Cooley will turn to Rodney Bullock and new starting point guard Kyron Cartwright to lead. Bullock put up a team-high eight double-doubles last season and the Friars will need consistent production out of him in the paint. Cartwright has big shoes to fill, as Dunn was the best point guard in the league a season ago. Cooley thinks he's ready for the responsibility and said at Big East Media Day that he would be the most improved player in the league. Transfer Emmitt Holt will be relied upon to fill a role, as will freshmen Alpha Diallo and Maliek White.
Cooley says: "Rodney Bullock has really come along. I think the most improved player in the league will be Kyron Cartwright, I really do. Right now he's got that look in his eyes. We'll coach this team to be chippy, edgy, physical and I've got to remember, we're the ninth-place team (in the preseason coaches poll)."
9. St. John's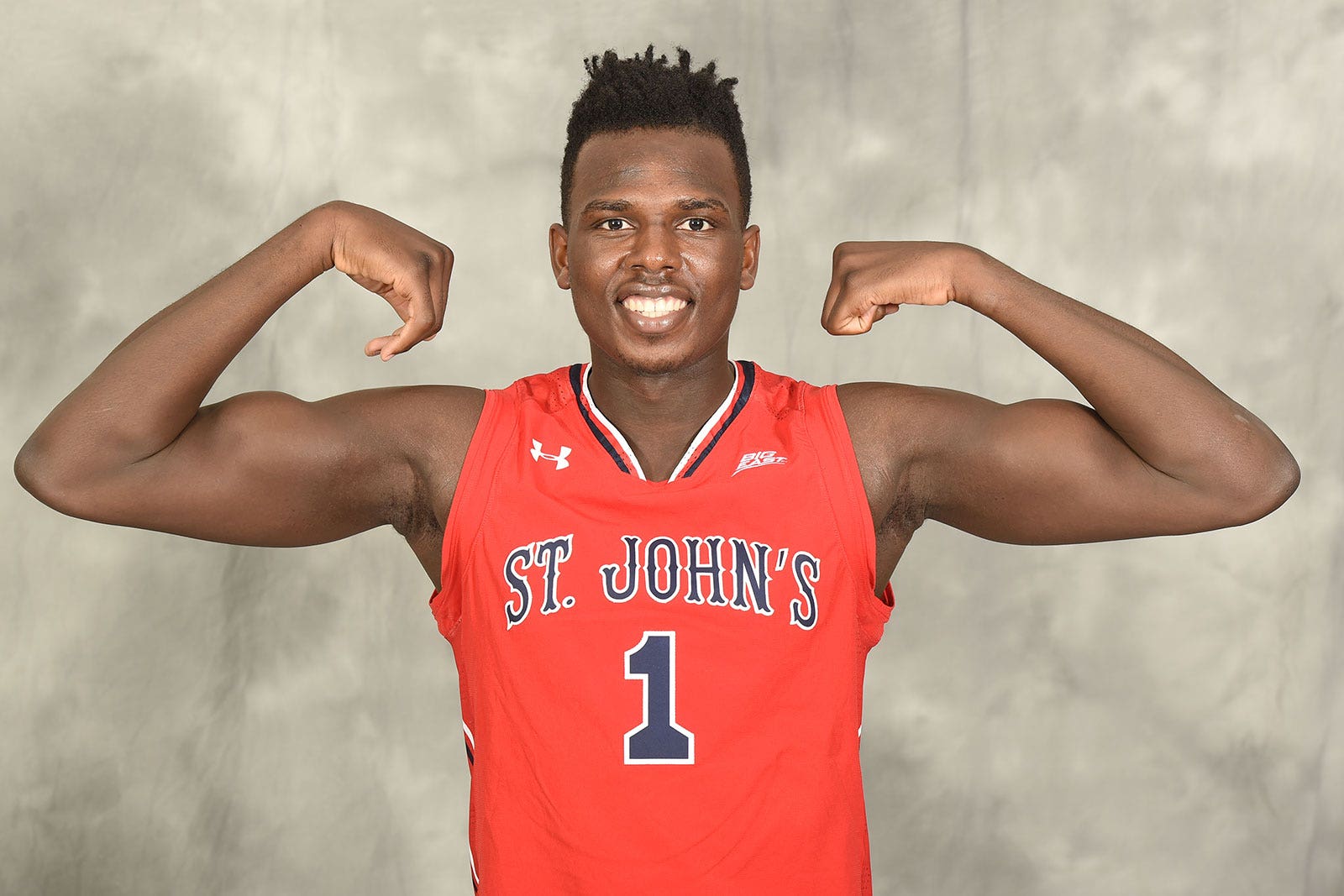 St. John's knew the first season of the Chris Mullin era would be tough — and it was, as they didn't have the talent to compete with the rest of the league. Mullin and his staff have since revamped the roster, adding up to four players that will play significant minutes this season. Marcus LoVett, Bashir Ahmed and Shamorie Ponds will be pushed into starting roles, while German frosh Richard Freudenberg will get big minutes. The speed and playmaking of the Red Storm backcourt improves significantly with the addition of LoVett and Ponds, while Ahmed should be the breakout player of the league. At 6-foot-6, Ahmed is a tough, physical and aggressive wing that is expected to lead the Red Storm in scoring. St. John's was picked in the preseason to finish No. 8 in the league, and they'll likely be in that range, but they should be much improved since last season.
Mullin says: "The talent level has improved tremendously. Our focus has been on practice, daily improvement and working together. The biggest advantage has been the guys who returned who [know what we're looking to do within our system]. That experience is invaluable."
10. DePaul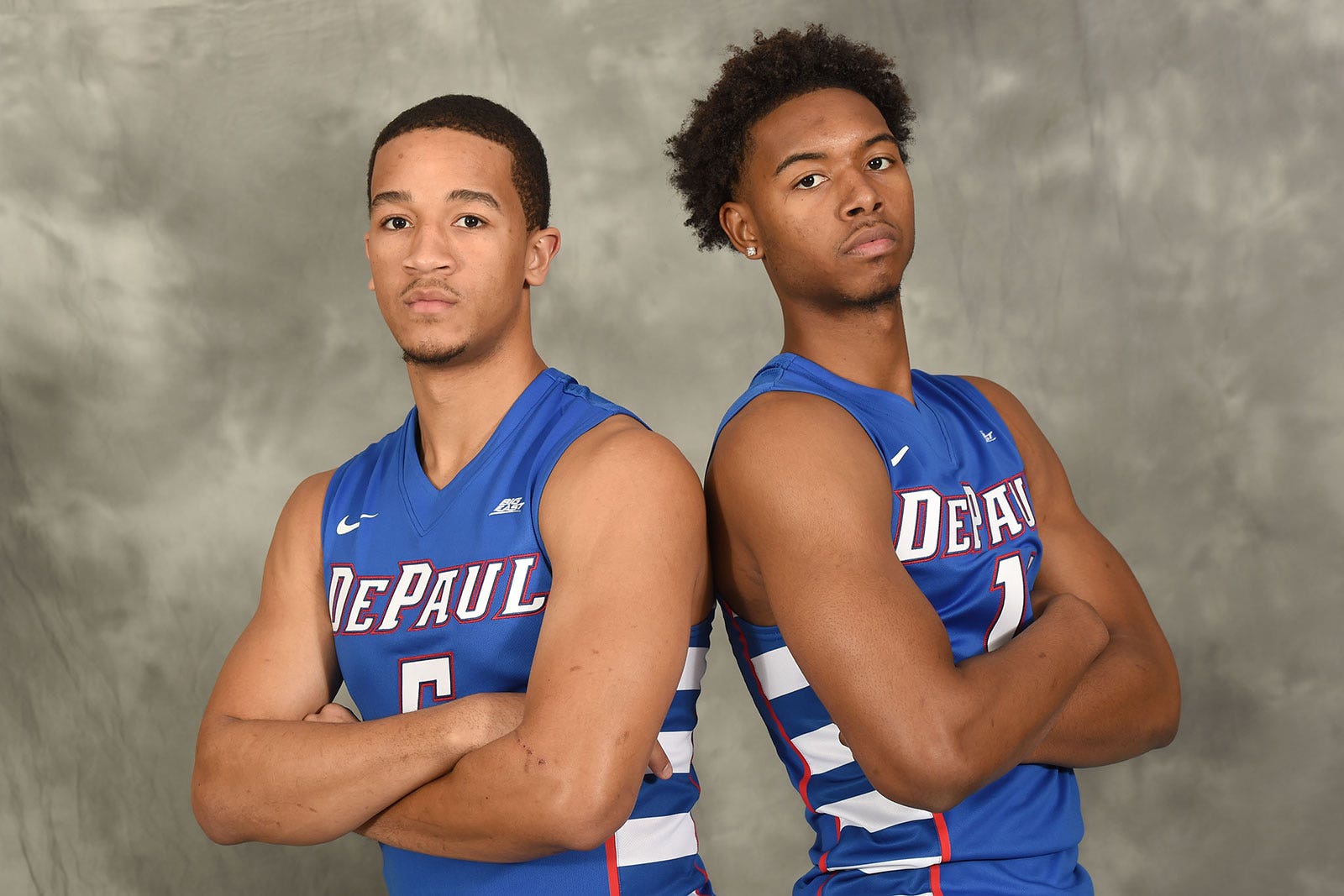 After a ninth-place finish last season and winning just nine games, Dave Leitao overhauled his roster and brought in eight new faces. While the Blue Demons will thrust their newcomers into big roles, their most important players are returnees Billy Garrett, a preseason All-Big East second-team selection, and sophomore wing Eli Cain. DePaul was picked to finish 10th in the league by the coaches, and if they are going to outperform that selection, it'll be because those two raise their level of play. Freshmen Brandon Cyrus, a defensive specialist, Devin Gage and Levi Cook should all fill immediate roles, as will transfers Tre'Darius McCallum and Chris Harrison-Docks.
Leitao says: "We're in a much better place right now, and I think that's where you have to start when you're trying to build up something. When you have guys that like each other, get along, and are working hard. So, now that we have that, you know, we can start looking at what it takes to go from where we're at to where we need to be."