How Baylor has come from nowhere to be one of the nation's best teams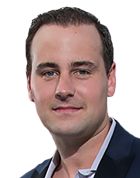 Nearly a month into the college basketball season, Baylor has the best and most convincing resume.
Scott Drew's bunch has already beaten three top 25 teams by double-digits — Oregon, Xavier and Michigan State — plus knocked off another in Louisville in the championship of the Battle 4 Atlantis.
"Everyone's gotten off to a great start and it's real early in the season," Drew told FOX Sports. "So it's a race to see who gets better during the course of the season and as far as right now, we couldn't have asked for a better start, especially with the strength of schedule we played."
But this wasn't expected. The Bears — now 8-0 — started the season ranked outside of the AP Top 25. They debuted two weeks ago at No. 20, shot up to No. 9 last week and reached No. 4 (receiving six of the 65 first-place votes) on Monday on the heels of the Xavier win. While Drew knew they were better than given credit for, even he wasn't sure it would show this early.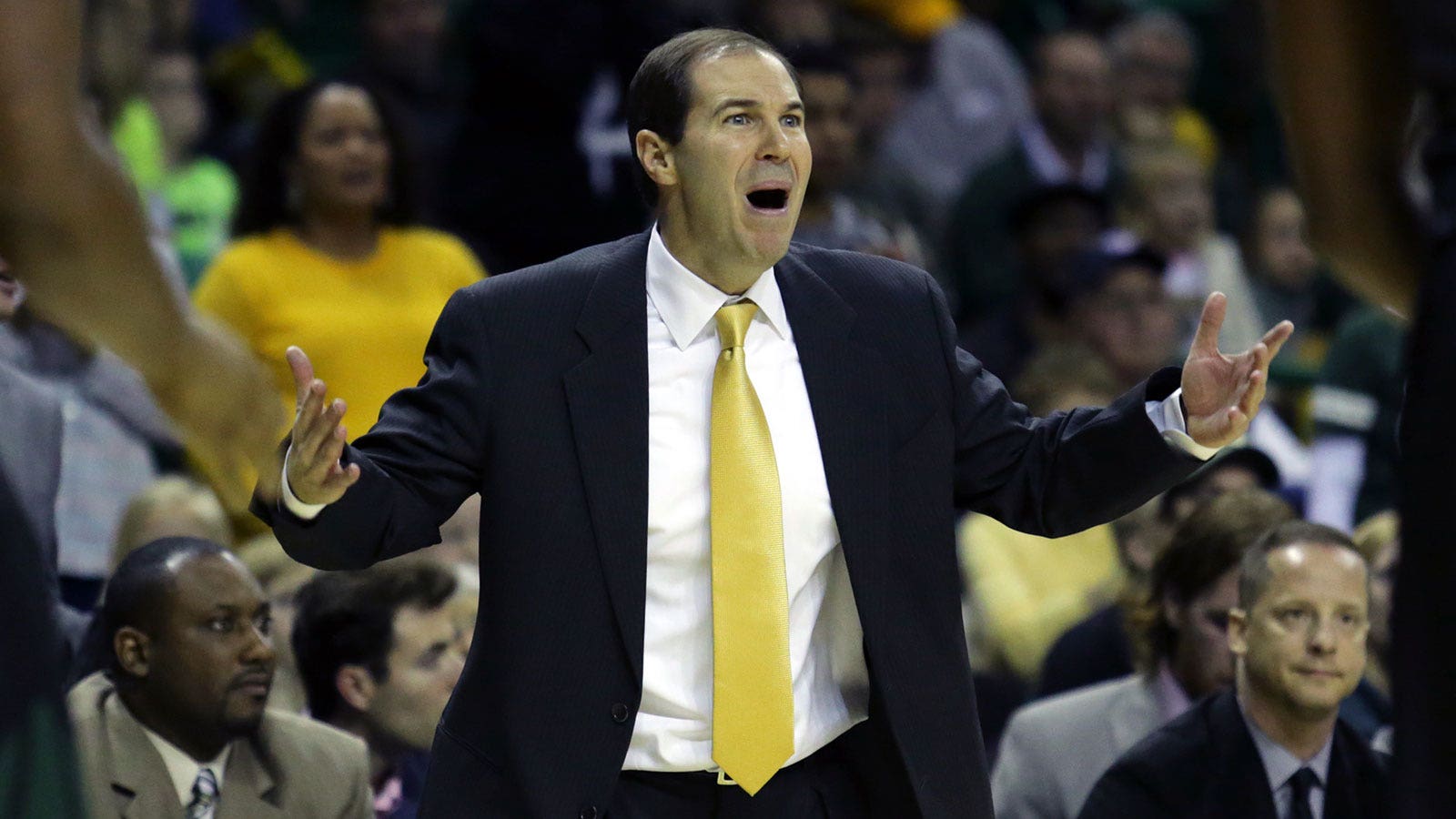 "You always hope for the best, but on paper you understand why no one gave us a Top-25 vote going into the season cause you lost your senior point guard (Lester Medford), you lost a lottery pick (Taurean Prince), and you lost the school's all-time leading rebounder (Rico Gathers)," Drew said. "When you lose that and you only have one senior, Ishmail Wainright, you understand why people didn't expect much."
Not only did the Bears lose a lot of production, but their roster wasn't filled with top 100 recruits. In fact, just two players on Baylor's current roster were ranked in the top 100 coming out of high school, which means Drew and his staff deserve credit for finding undervalued talent, developing them and molding them into a top 10 team.
"I think first and foremost, when you're scouting a player, you can never scout the heart and how much time they put in and how much they're going to develop," Drew said. "I mean, nobody knows. It's really up to them and we all try to figure who is a gym rat, who has high character, go from there."
"I think our staff, our strength coach, our assistant coaches do a great job with guys but I also think since we've been here now for 14 years, a lot of our past players come back every summer and they're all connected with the program, and I think they do a great job mentoring the young guys."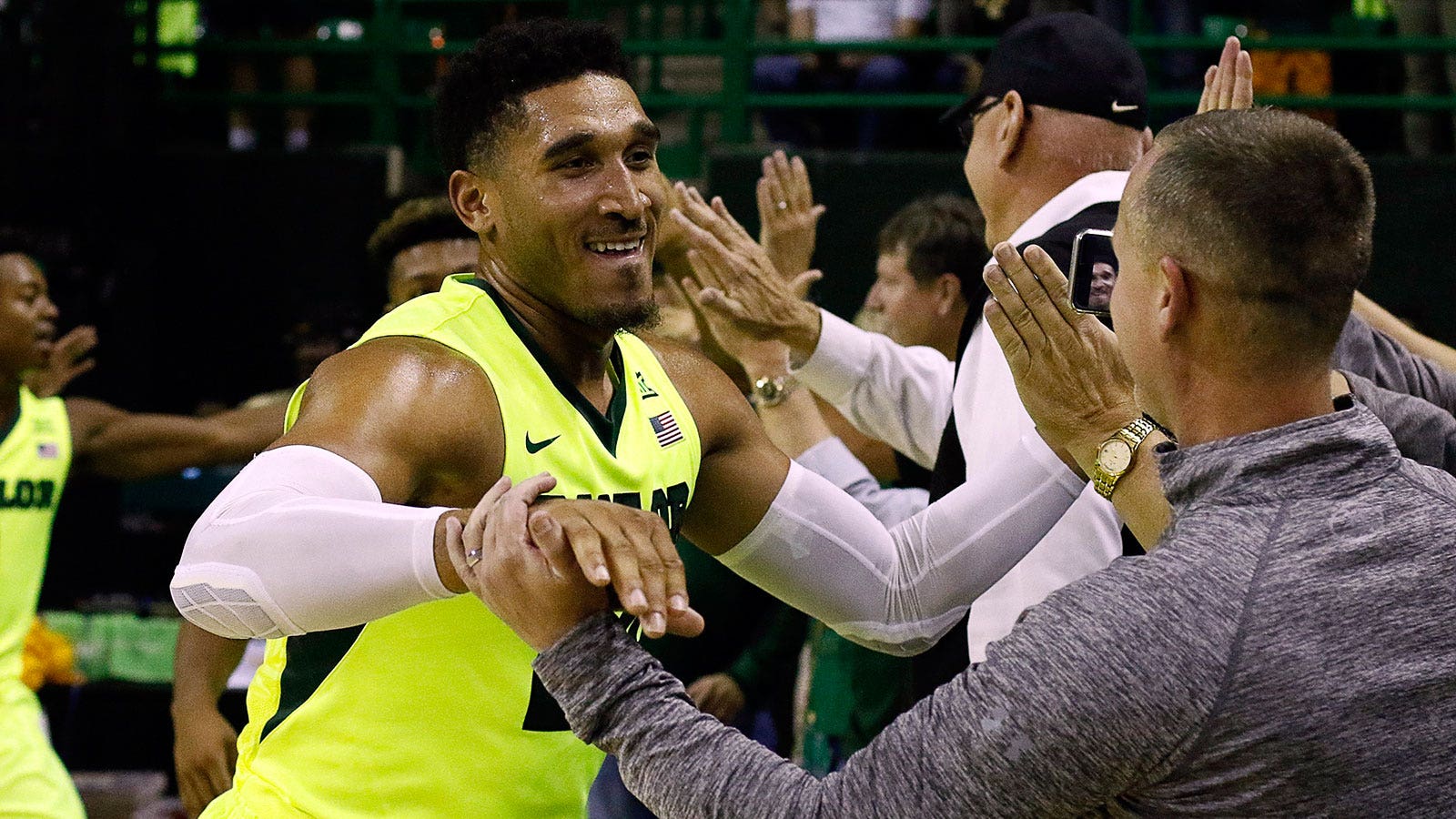 The alums mentoring the current players have credibility too. Since 2010, Baylor has had five players drafted that weren't ranked as five-star prospects — Prince, Pierre Jackson, Cory Jefferson, Quincy Acy and Ekpe Udoh.
Perhaps the player that's learned the most the past two seasons is junior big man Johnathan Motley, who leads the team in scoring and rebounding at 16.3 points and 8.1 rebounds a game.
"With him as a freshman, he was good but just inconsistent, and that's what you get when you're 18 years old," Drew said. "Now that he's older, more experienced, and then he's had the advantage to go against Isaiah (Austin), Cory, Rico and Taurean Prince and people like that in practice for the last couple of years."
While Motley certainly has earned his share of ink, Drew is quick to point out that Wainright and his leadership qualities are among the reasons Baylor's group is playing so well.
"Ish is one of those special types of teammates and leaders. We all talk about selfless leaders, and he is really, really a gifted leader and I think he's done a great job helping," Drew said. "We've had a lot of games where we've been down at halftime. We look at VCU, Michigan State, Louisville and Xavier — we're down at half. His ability to keep everybody together, united, where if you don't have that player leadership when you get down or hit adversity, that's when you can fall apart, and I think he deserves a lot of credit for that."
Baylor next plays Dec. 14 vs. Southern.
TJ Leaf's NBA stock goes up on big stage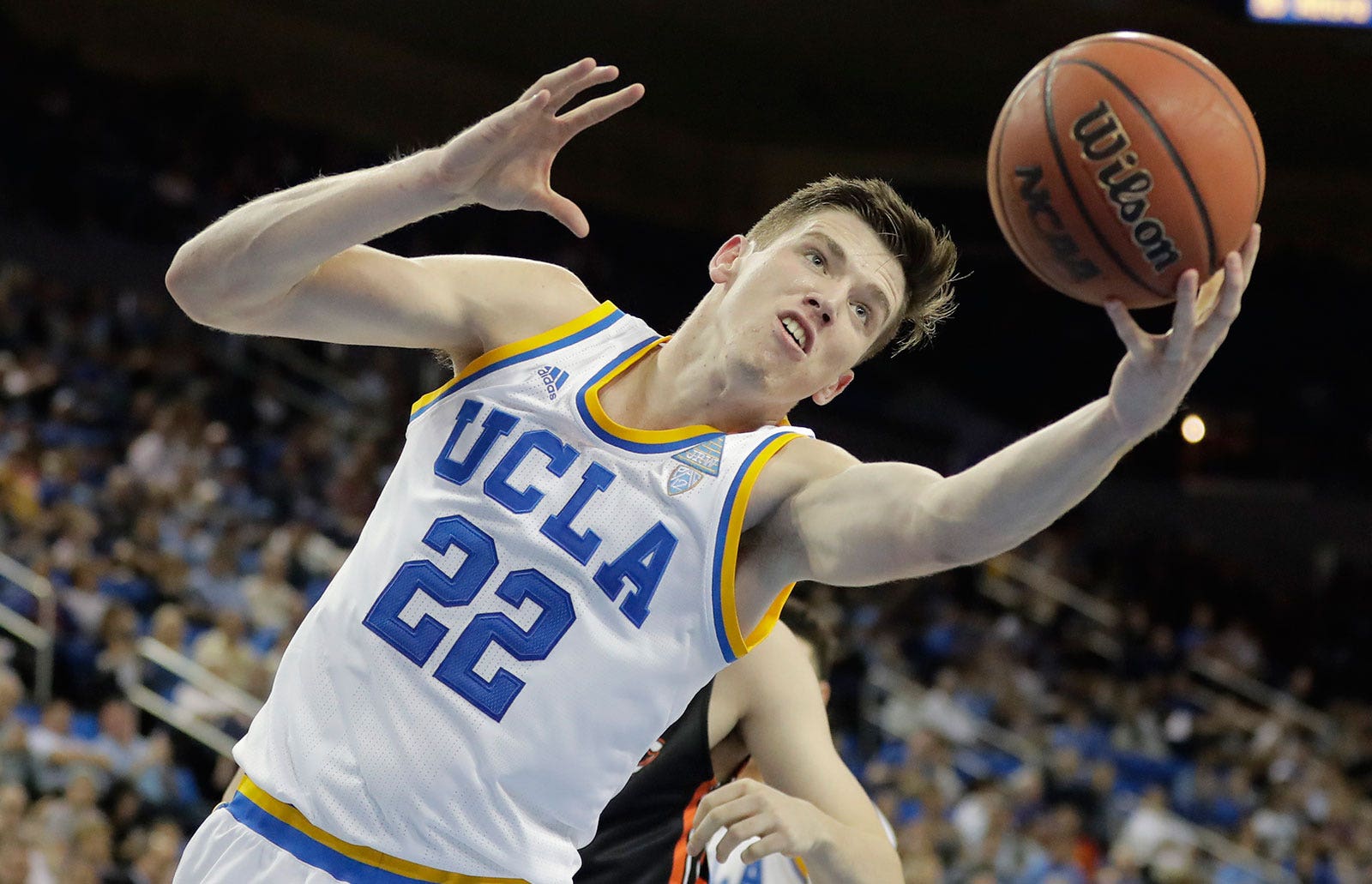 Heading into the UCLA/Kentucky showdown on Saturday, most of the talk about the two undefeated schools centered on the point guard battle between De'Aaron Fox and Lonzo Ball.
While each Fox and Ball had their moments in UCLA's 97-92 win over Kentucky, it was freshman TJ Leaf that was the difference-maker. And with 16 credentialed NBA teams and a handful of general managers looking on, Leaf may have elevated his potential draft stock.
"He raised some eyebrows," one NBA executive told FOX Sports. "Energy, basketball IQ, and a motor."
Heading into the game, Leaf was averaging 17 points a game and was playing an efficient brand of basketball. That continued against Kentucky, who was ranked No. 1 at the time.
"He's gotten off to a tremendous season and is obviously a big piece to what we are doing," Steve Alford said following the game.
Leaf's scoring package is effective and versatile, which at 6-foot-10 makes him an intriguing NBA prospect. Leaf scored his points in a variety of ways, as they came off of put backs, a back-door cut, a one-legged fadeaway, dunks, face-up drives and a catch-and-shoot three from the top of the key. Leaf finished with 17 points on 7-for-12 shooting.
But his skill and offensive arsenal were far from the only ways he stood out. Leaf was aggressive on the glass and continuously went hard to the backboard, reeling in multiple out-of-area rebounds on his way to 13 boards. His effort and energy from a rebounding standpoint was a considerable improvement since his high school days, which is notable.
"The arrow is definitely pointing up," another NBA scout told FOX Sports when asked about Leaf's draft stock. "He showed he can play on a big stage," he added. "He's skilled, scored on all three levels and has bounce. His future looks bright with improved strength and mobility."
News and Notes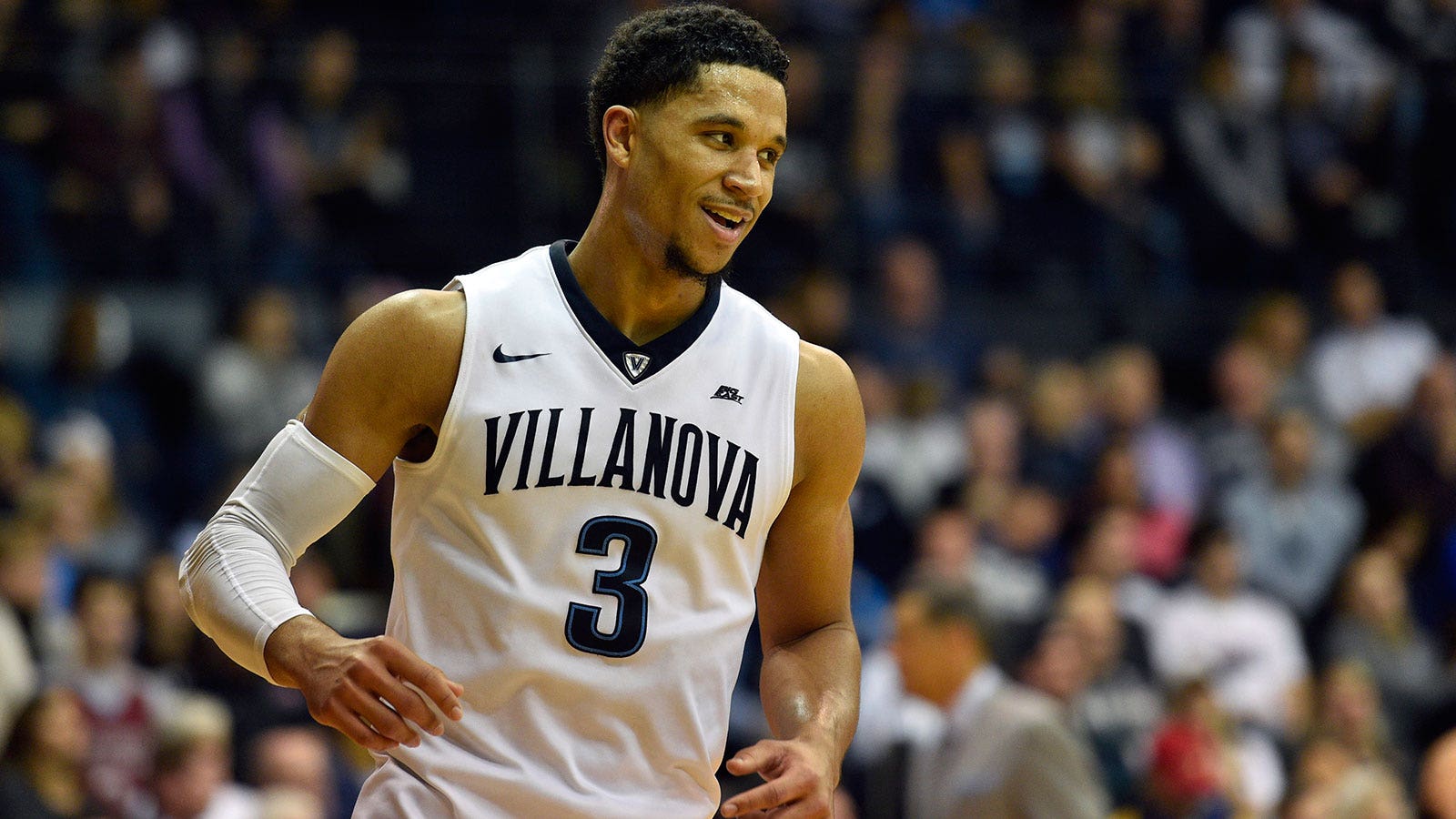 — As a coach it must be comforting when you can send a guy like Josh Hart on the floor because of his consistent production and effort on both ends of the court. Villanova's national player of the year candidate went for a triple-double in the Wildcats' 31-point win over St. Joseph's this weekend. Hart scored 16 points, grabbed 11 rebounds and tossed out 10 assists.
Coming off a national title, Villanova is 8-0, now sits at No. 1 in the AP poll and Hart is a big reason why. He's had lofty expectations placed on him this season and he's certainly looked like a potential All-American, averaging 17.1 points, 6.5 rebounds and 3.9 assists a game.
— Last week I went to Indiana's win over North Carolina in Assembly Hall and I left wondering if it was the best college atmosphere I've been in. I've seen some good ones, including games at Phog Allen Fieldhouse, Cameron Indoor, Rupp Arena and others. Heading into Tuesday, Phog Allen was the best and possibly loudest atmosphere I've been in, but Assembly Hall was deafening, rowdy and certainly comparable to the Phog experience. The Hoosiers have a heck of a home-court advantage.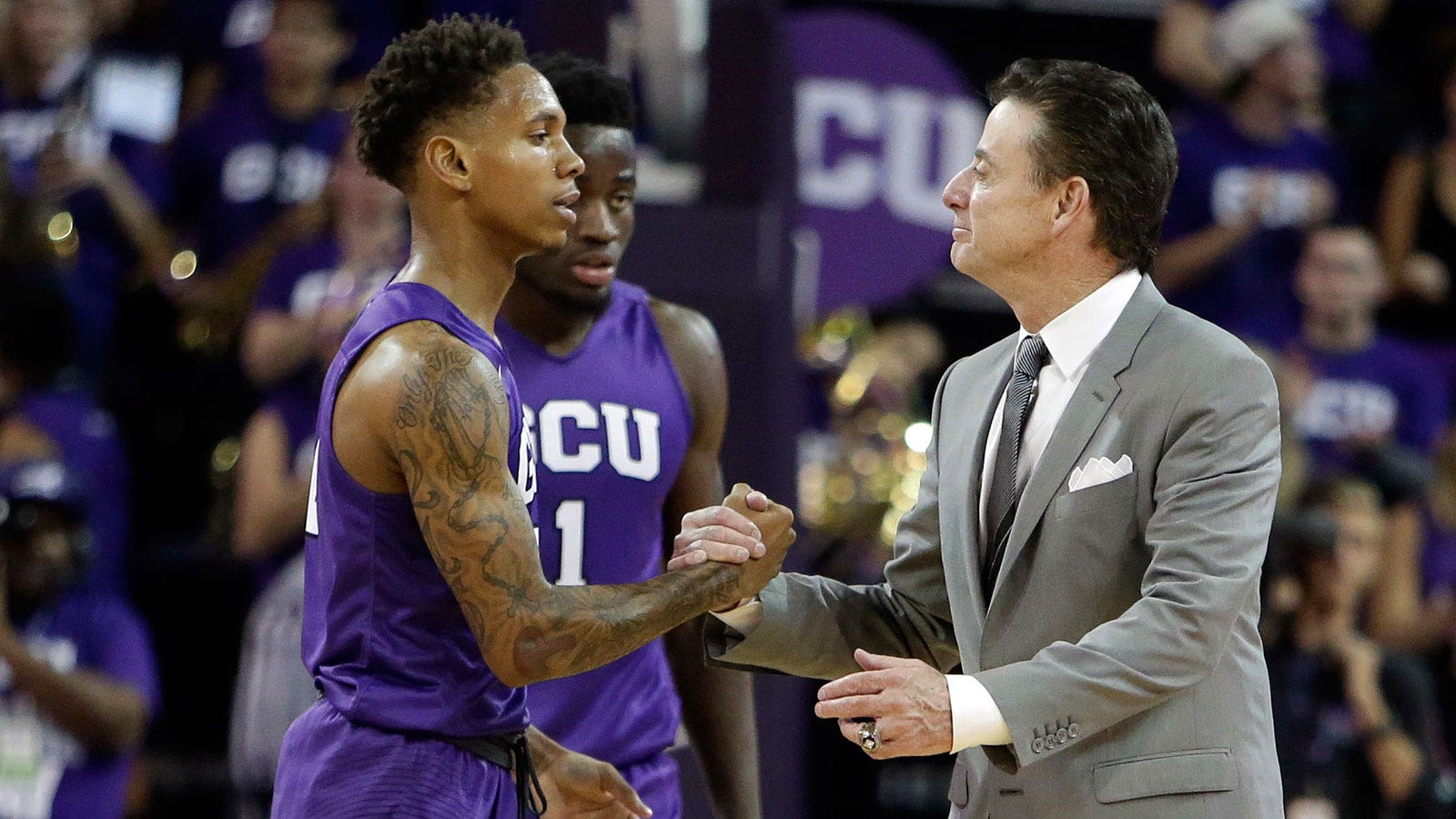 — Last season, Grand Canyon guard DeWayne Russell averaged 9.7 points a game. But Dan Majerle's starting point guard has made significant strides in his senior season. Over the weekend the 5-foot-11 guard scored 42 points on 14-for-27 shooting against Louisville, a team known for its defensive tenacity. Russell is now averaging a blistering 27.8 points and shooting 12-for-24 from 3-point range through five games this season.
— Duke played its first eight games of the season without three top-10 freshmen. On Saturday, Jayson Tatum and Marques Bolden played for the first time in a win over Maine. Tatum scored 10 points on 2-for-8 shooting, while also snagging eight boards. Bolden was 3-for-5 from the field, scoring seven points and grabbing five boards. Now, attention turns to fellow touted freshman Harry Giles, who is still recovering from a fall knee procedure. Even without Giles, Duke may have the most talented roster in the country, but if they get a healthy Giles on the court, the Blue Devils are the likely favorite come March.
— Chris Holtmann's Butler Bulldogs are currently 8-0 and boast wins over Arizona, Vanderbilt and Utah. But their schedule is about to pick up just before they enter conference play. After a matchup with Indiana State on Wednesday, Holtmann's team will be tested with back-to-back games against No. 22 Cincinnati (Dec. 10) and in-state rival No. 9 Indiana (Dec. 17). Prior to the season, Holtmann told FOX Sports there were a lot of unknowns regarding his team and their non-conference schedule would challenge them. Holtmann should learn know a lot more about his team over the next two weeks.