Basketball: Former UNC grad George Karl still hates Duke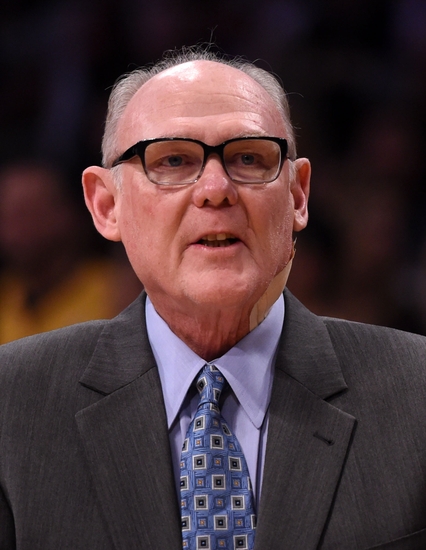 Seth Curry says that former UNC player George Karl would tease him everyday about going to Duke
Former NBA player and head coach George Karl graduated from the University of North Carolina in 1973 before taking his next step into the NBA.
Karl coached 1,999 games in his NBA career as he was fired by the Sacramento Kings following the 2016 season. The Kings were disappointing, again. That was no secret.
Former Kings guard and little brother of Steph Curry, Seth, was on The Vertical Pod with Woj earlier on Wednesday and he revealed some interesting information on Karl.
Wojnarowski brought up some info he heard about Karl and the Kings, regarding Duke players. He stated that it is known that Karl thinks differently of Duke players going into the pros and that they may not be what everyone expects them to be.
He also hinted that it may have had some involvement as to why Curry didn't get much playing time in Sacramento.
Here's how Seth responded:
"It felt like every single day he would make a little Duke jab or say something about Duke-Carolina or something. I'm like 'Wow, this is happening every single day. This might be a little real.' I don't know if that's the reason why he didn't play me on a consistent basis"
Now judging from Seth's answer it sounds like Karl was taking jabs at him every single day during workouts and practice. I don't know if Karl didn't play him because of where Seth went to school but it's an interesting subject.
You can listen to the interview beginning at the 39:39 mark:
Curry signed with the Mavericks in the offseason and is now teammates with former UNC star Harrison Barnes.
More from Keeping It Heel
This article originally appeared on