Auburn Basketball Takes on Ranked Purdue Team in Cancun Challenge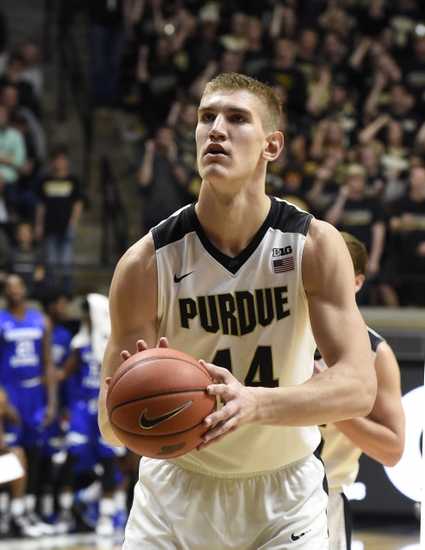 Here we give our prediction and preview as Auburn basketball gets ready to take on Purdue in the Cancun Challenge.
After a huge win over Big 12 foe Texas Tech to start off the Cancun Challenge, Auburn basketball now faces number 17 Purdue.
The Boilermakers are 3-1 on the season with a close loss to the defending champions, Villanova.
They beat Utah State in their opening game 85-64.
Much like Texas Tech, the Boilermakers also rely on their bugs down low to establish the paste.
Center Isaac Haas is averaging over 20 points a game on the season, but just 3.5 rebounds per game. He was 9-of-10 from the field against Utah State and finished with a game-high 26 points.
Forward Caleb Swanigan is averaging 19.3 points and 12.3 rebounds per game.
Their best guard is Dakota Mathias who is averaging 12.5 points 3.8 assists per game.
Auburn will have to play defense like they did in the first half against Texas Tech, and keep Purdue from getting the ball inside.
Horace Spencer and LaRon Smith will need to have huge games on defense, while staying out of foul trouble.
The guards will have to help on the boards, which isn't a problem for Mustapha Heron.
Also, I noticed against Utah State that Purdue isn't very deep. I think Auburn can take advantage with their second unit in this game.
Offensively, Heron and Danjel Purifoy just need to keep being aggressive.
With all of Purdue's big, I think Auburn can get a lot of kick out passes to their 3-point shooters like Bryce Brown. They have to knock those shots down.
Purdue is just a little bit more physical version of Texas Tech, so Auburn basketball should be ready for them.
My Prediction:
Auburn – 76
Purdue – 81
This article originally appeared on