Auburn Basketball Proves they Belong in Loss to Purdue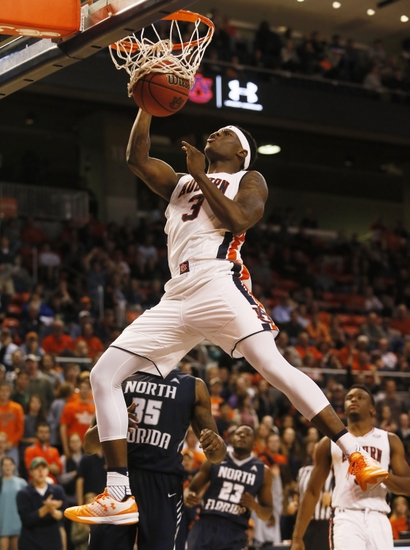 Here we explain why Auburn basketball proved they belong in the NCAA Tournament mix after a 96-71 loss to Purdue.
Even though Auburn basketball lost their first game of the year, to me they proved they can hang with an elite team in number 17 Purdue.
Even though they were completely undersized against Purdue, they found a way to compete down low.
I thought Auburn did a great job, especially in the first half, of crashing the boards and surround their big men.
When Isaac Haas got the ball down low Auburn had good help defense and pressured the big center.
The problem in the first half was that every time they kicked it out for a three the guy was wide open and knocked it down.
I can live with that against a Purdue team that normally dominates you in the paint.
Auburn survived the back-and-forth early in the game and had a lead late in the first half.
In the second half Purdue stepped it up on defense and didn't allow Auburn to get into any kid of rhythm.
Once Purdue pulled away midway through the second half you could see the young players get frustrated.
However, up to that point I felt like Auburn did a very good job of creating offense and were able to keep up with Purdue.
Purdue is one of the best teams that Auburn basketball will play all season, and for three-fourths of the game they were neck-and-neck.
You aren't going to beat too many teams that shoot 65 percent (17-of-26) from3-point range. That was what really helped Purdue pull away in the second half.
Meanwhile, Auburn was just 6-of-23 from deep and was out-rebounded 35 to 18.
I think Auburn will learn a lot from this game going forward, and I think they have the confidence to know they can play with anyone on their schedule.
This article originally appeared on