Auburn Basketball Preview: Tigers face In-State Rival UAB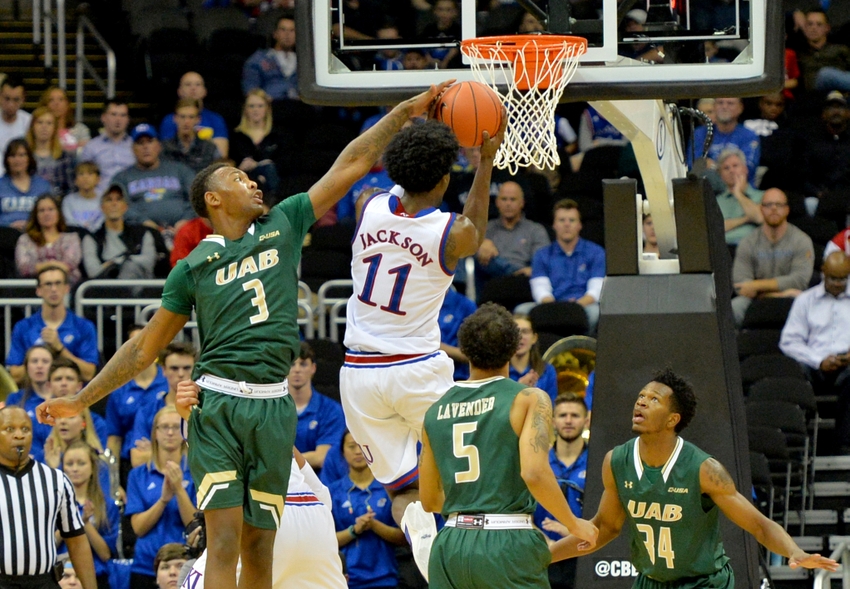 Here we take a look at the next opponent for Auburn basketball this season as the Tigers travel to Birmingham to face UAB Saturday night. 
This is the team for Auburn to show development against.
The UAB Blazers have been a menace to the NCAA for years, consistently having at least one noticeable upset each year – including one heart breaker against my hometown Tar Heels a few years back.
Last season UAB rolled on the Plains with a 75-74 loss to the Tigers with a block by Horace Spencer sealing the win as time expired.
The Blazers then rolled to a 26-7 regular season with the Conference USA regular season championship before being ousted in the conference tournament by Western Kentucky.
These Blazers are without their leading scorer Robert Brown from last season, and their top three in scoring are averaging less per game than the previous season.
This, however, does not stop the train that the Blazers are capable of controlling. A team that has had tournament experience, with new young talent capable of shooting the ball at a high level.
Their do-it-all man Chris Cokley, a 6-foot-8 junior forward, is up to an impressive .600 field goal percentage despite averaging 2.6 turnovers.
Against a No. 15 Saint Mary's club, Cokley made 10 of his 13 shots with five rebounds, a block and a steal. Cokley, as the Blazers leading scorer, will be the man for Auburn to shut down for transition points. Preserving Cokley's horrific turnover numbers will be essential for the Tigers to get on a roll.
The big man for Auburn, whether it's LaRon Smith or Horace Spencer, will have to find their groove on defense to stop a powerful Blazer offense.
A team with length, with one player below 6 feet, there will be room for the small guys to maneuver.
Jared Harper, a player who reminds some of Terry Rozier in years past, will need to be able to get his numbers for the offense to succeed.
This sort of length will be tough for some pure shooters – Bryce Brown – to get their way unless it follows up in transition.
Against a team that has improved for the previous three seasons, it is time for Auburn to show the same growth this Saturday.
Prediction: Auburn will find a formula to squeak past the Blazers 78-72.
This article originally appeared on