Auburn Basketball Passes First Test for State Title in Win Over UAB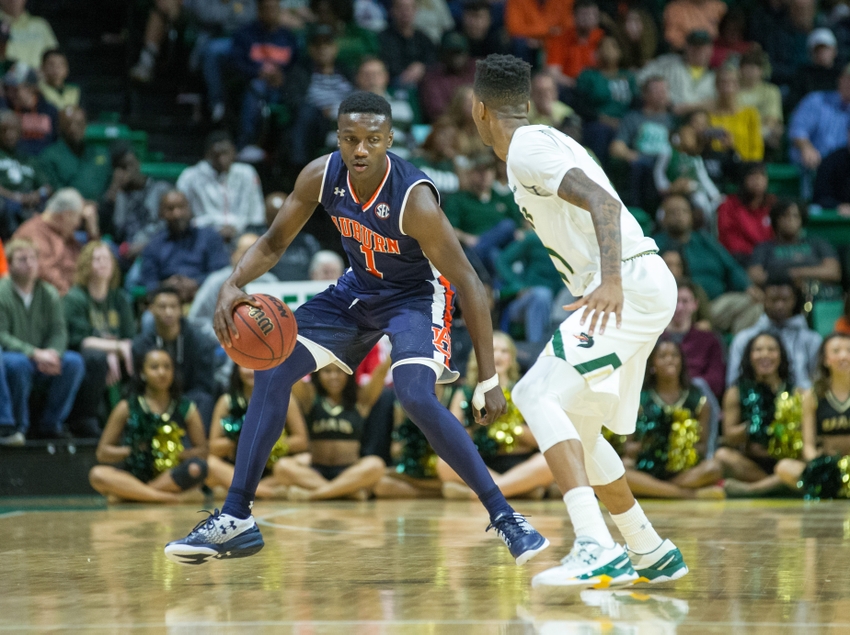 Even though Alabama is afraid to play the UAB Blazers, Auburn basketball went into Bartow Arena Saturday night and slayed the dragon.
Auburn basketball is one step closer to proving that it's the best team in the state of Alabama after beating UAB 74-70 on Saturday night in Bartow Arena.
UAB has flirted with being the best team in the state for a few years now, but the Tigers have defeated them in two straight seasons.
With Alabama being scared of the Blazers and refusing to play them, Auburn is the only team that can become the true state champion.
Now all they have to do is beat the Crimson Tide during SEC play this season to sweep the state and prove that it's the best basketball team in Alabama.
On a more serious note, beating UAB was huge for this young basketball team. The Blazers are an experienced group who began the year as the favorites to win the Conference USA.
After an injury to starting point guard Nick Norton UAB has struggled to recover and adjust without him. Still, there is a lot of talent on that team, and Auburn went into their house – even though there we more Auburn fans there – and beat them in a close game.
The Tigers were even down at halftime, but came back in the second half to take a double-digit lead, and then held on at the very end.
This will end up being a quality win for Auburn come tournament time as the Blazers will figure things out and dominate Conference USA.
I really loved how this team responded after getting down on the road against UAB with that electric crowd. This win will go a long way for the Tigers as they continue to grow and get ready for conference play.
They now have a chance to pick up some key out-of-conference wins and boost their resume before conference play even begins.
And when we take down Alabama later in the year, we can officially claim again that Auburn basketball is the best in the state.
War Eagle.
This article originally appeared on