Auburn Basketball Opens Regular Season against North Florida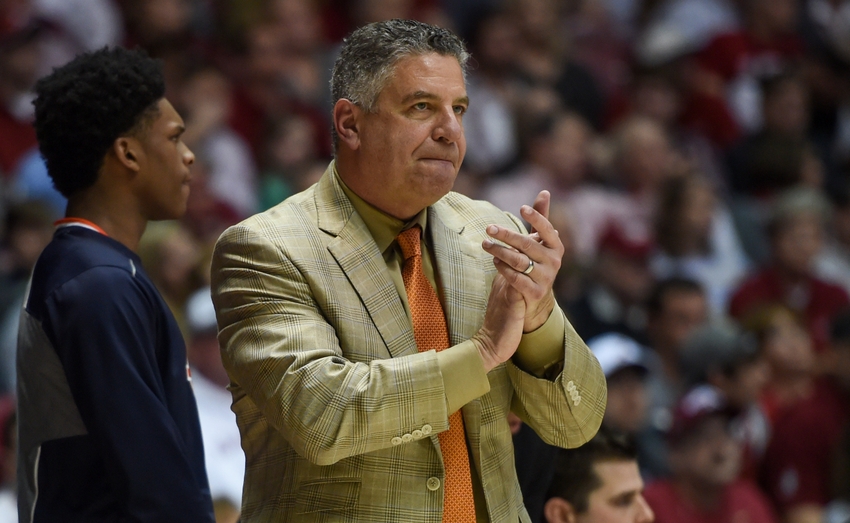 The college basketball season begins this Friday as Auburn basketball takes on North Florida at home, beginning their journey to the NCAA Tournament.
Auburn basketball will open up the 2016-17 season at home Friday against North Florida at 8:30 p.m. Central.
The Tigers took care of Montevallo in their exhibition game 96-68 with freshman Mustapha Heron leading the way with 26 points and 6 rebounds.
In total, Auburn started three freshman in their exhibition game, and I expect that will be the case against North Florida on Friday night.
The Ospreys are coming off a 22-12 campaign and a trip to the NIT where they lost to Florida 97-68. I expect they will once again be a factor in the ASUN Conference.
Senior guard Dallas Moore, senior forward Chris Davenport and junior guard Nick Malonga where starters in that game against Florida and return for North Florida this season.
Moore led the team with an average of 19.8 points and 6 assists per game last year, while Davenport averaged 12.3 points and led the team with 7.2 rebounds per game.
I don't show that North Florida played an exhibition game, but you can bet those two will be key players in this game Friday night.
Senior guard Aaron Bodager was a key contributor off the bench last season averaging 6.4 points in 21.4 minutes per game. He'll likely step into a starter role this season.
This is a very experienced group that is coming off a solid season, so don't expect Auburn to push them around. I expect a very good fight from the Ospreys on Friday night.
As for Auburn, there will be a lot of new faces on the court Friday night, but that's a good thing. Heron is a going to be a superstar in the SEC and I can't wait to see him for the first time on Friday.
Danjel Purifoy was around the team some last year but didn't get to play for ineligibility reasons, but he will be a welcomed addition to this team. He scored 18 points in the exhibition, including hitting 10-of-11 shots at the free throw line. He also led the team with 7 rebounds.
Jared Harber is the third freshman, and he didn't have great numbers in the exhibition. I think it might take him a little longer to develop, but once he does he could be one of the best point guards in the conference.
The losses of Cinmeon Bowers and Tyler Harris will definitely hurt Auburn as they were the best players last year, but I think this team is more talented and deeper.
I expect Horace Spencer to take another step forward this year and lead the SEC in blocks.
Veteran experience will likely come from the two TJs – Dunans and Lang.
I really have no idea what to expect from this Auburn basketball team, but I know I'm excited to see what they can do.
This should be a much more talented and competitive team than we're used to seeing in Auburn, and Friday night is where it all begins.
Prediction:
Auburn – 86
North Florida – 71
This article originally appeared on