Auburn Basketball Looks to Get Back on Track vs. USC Upstate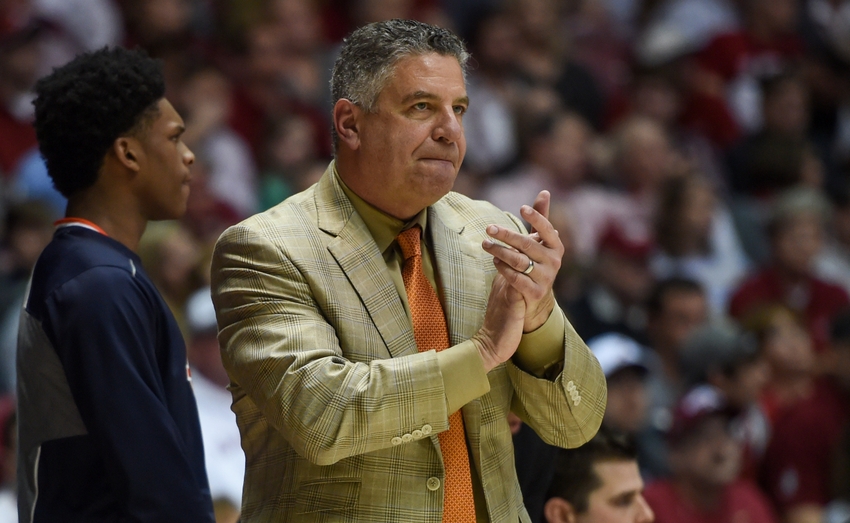 After going 1-1 in the Cancun Challenge with a big win over Texas Tech and a loss to a ranked Purdue team, Auburn basketball comes back home to face USC Upstate.
Auburn basketball did what it needed to do in Cancun coming away with a resume building win over Texas Tech, and hanging in there against a ranked Purdue team.
Now they come back home with a solid 4-1 record and hope to build some more momentum in out-of-conference play.
The Spartans of USC Upstate will come into Auburn Arena Tuesday night with a record of 3-3 and an RPI of 176. They had a big win over Charlotte earlier in the season in overtime.
Last year they finished 10-22 overall with a 4-10 record in conference play. They lost to North Florida in the quarter finals of the Atlantic Sun Tournament 92-69.
Auburn beat North Florida 83-66 earlier this year, so that kind of tells you the level of competition we are dealing with.
Sophomore guard Deion Holmes returns after the leading the team in scoring last year as a freshman averaging 12.3 points per game. This year he's averaging 13.3 points per game.
Another sophomore guard, Mike Cunningham, leads the team in scoring this year at 13.7 points per game. He's second on the team with 18 assists, second to senior forward Josh Cuthbertson who has 28.
Senior center Michael Buchanan will be a problem down low at 7-feet tall. Last year he averaged 9.8 points and 6 rebounds per game. So far this season those numbers are up to 12.5 and 8.5.
After dealing with Purdue's 7-foot-2 center Isaac Hass, I think Auburn basketball will prepared for Buchanan.
I would like to see Auburn be more aggressive on the glass in this game, meaning everyone crashing the boards. It's great when we can get out and run, but teams are getting too many second chance opportunities because we're not crashing the boards.
The defense has been really good this year outside of the Purdue game where their shooters just caught fire. Taking that game out, Auburn basketball is allowing just 66 points per game this season.
Offense has not really been a problem either, but you'd like to see them be more aggressive going to the basket. Once Purdue took that away from them, the offense seemed lost. And when the lane isn't open, our shooters – like Bryce Brown – have to knock down shots.
This should be an easy win for Auburn.
My prediction:
Auburn – 85
USC Upstate – 61
This article originally appeared on