ASU WBB: Impressive Freshman Class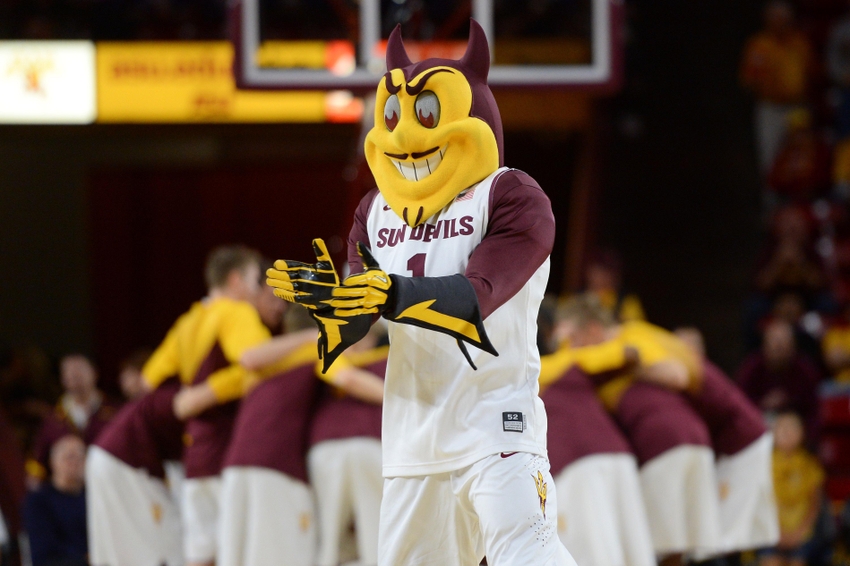 The 2016 season for women's basketball at ASU holds a No. 10 ranked freshman class. With the loss of five high-contributing seniors last year, the team has found a set of five freshmen who can come in and immediately impact the team.
Guard Reili Richardson, from Brea, California, is expected to help the Sun Devils in the same way that she helped her high school.
She led her team to a 29-4 record and a California Interscholastic Federal Division 1 State Title last year. She averaged 24 points, 7 rebounds, and 5 assists per game while also averaging 5 steals and 1.2 blocks.
Richardson has a 4-year varsity career under her belt, during which she scored 1,731 points and had 504 rebounds in 105 games. Her status as an explosive scorer and strong defender is expected to lead her to a successful first year.
More from Devils in Detail
Kiara Russell, another guard, comes from Osseo High School, where she led the team to a 20-8 record. Russell was impressively named a Gatorade Player of the Year finalist and to the AP's All-State Second Team.
In the 2015-16 season, she averaged 22.3 points, 4 rebounds, and 4 steals per game. She also managed to score at least 30 points in 5 of her games, and as a junior, she had 15 games where she scored at least 20 points and another four where she scored at least 30. Her impressive shooting is expected to come out in full force during her time at ASU.
Robbie Ryan, a guard from Wyoming, has an impressive array of awards and recognitions behind her. She has been a First Team All-State selection four times and is a two-time Gatorade Player of the Year for the State of Wyoming. Additionally, in 2016 she was named Ms. Wyoming Basketball and was invited to the U17 Olympic Trials twice.
Last year she averaged 21.6 points per game. Because she was a three-sport athlete during high school, her superb athleticism, as well as her well-rounded style of playing, is expected to come out on the court this year.
Guard Sydney Goodson led Liberty Christian School to back-to-back titles in 2015 and 2016. She was named the Denton Chronicle's Co-Offensive Player of the Year and averaged 17.6 points per game while scoring 41% from the 3-point line. After suffering an ACL injury her sophomore year, Goodson returned to the court better than ever and it is this type of resilience and hard-work that makes her such a great addition to the Sun Devils.
Finally, forward Jamie Ruden from John Marshall High School in Rochester, Minnesota, led her team to a 22-6 record in the final year of her 5-year varsity career (she was put on the team as an 8th grader). Her impressive career consists of 2,671 points and more than 1,000 rebounds, along with two AP First-Team All-Star nominations. ESPN ranked Ruden at number six for her position and 39th overall.
In her senior year, she averaged 21 points and 11 rebounds per game earning her a spot as a finalist for Minnesota's Miss Basketball Award. The 6'1" player is strong enough to play in the post but also has an impressive shooting ability; this combination makes for a hard-to-defend player who can get things done.
This year, the Arizona State women's basketball team has a class of freshman who will undoubtedly make a positive impact on the season. The season is set to kick off on Friday November 11th as they take on Illinois State.
This article originally appeared on