ASU WBB: Arizona State vs. San Jose State Recap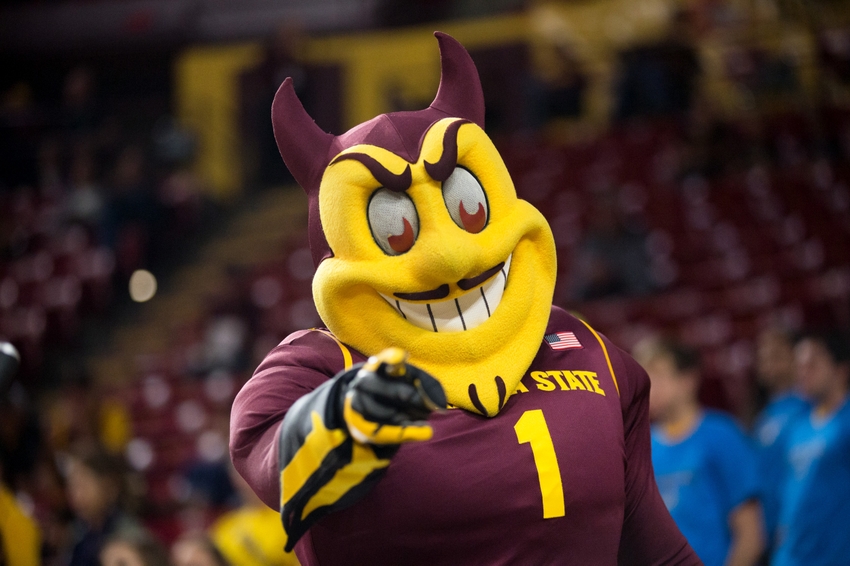 The Arizona State women's basketball team came out strong on Sunday where they won 82-37 against San Jose State University.
Once again, freshman Kiara Russell started at the guard position along with sophomore Sabrina Haines. While seniors Sophie Brunner, Kelsey Moos, and Quinn Dornstauder filled in the forward and center positions.
In the first quarter, the Sun Devils held the Spartans scoreless until 4:47 remaining in the quarter. Even then, they only allowed 7 points to SJSU at the end of the first quarter.
"I thought our first quarter was beautiful," head coach Charli Turner Thorne said.
The Sun Devils trailed off a bit in the following quarter when their field goal percentage dropped from 73.3% to only 25%. However, by halftime they still held a 44-21 lead.
More from Devils in Detail
ASU returned to the court after halftime with a similar level of play that they exercised in the first quarter, scoring only 2 points less than their previous game-high.
It was turnovers that really hurt San Jose State; despite turning the ball over only three times more than Arizona State, they only scored 10 points off of turnovers compared to ASU's 32 points.
Additionally, it was the incredible depth of the Sun Devils' bench that pushed them beyond the Spartans. All three of ASU's top scorers came off the bench. Freshman Reili Richardson led with 11 points, fellow freshman Robbi Ryan had 10, and sophomore Kianna Ibis had 8.
"They're playing beyond their years," Turner Thorne said on the solid performance of the two freshmen. "They're really like starters for us right now."
The team also used their size as an advantage, something that Kelsey Moos acknowledged as a nice adjustment considering that they're usually the ones with the disadvantage on that front. The team managed to grab a total of 49 rebounds – 20 more than their competitor.
Despite the tremendous win, Moos and Ryan both agreed that consistency was something the team needed to improve on. This is not surprising considering the team scored over 25 in the first and third quarters but scored 15 or less in the second and fourth.
The Arizona State women's basketball team will go to Milwaukee for their next game when they face Marquette University on November 19.
This article originally appeared on