ASU WBB: Arizona State vs. Middle Tennessee Preview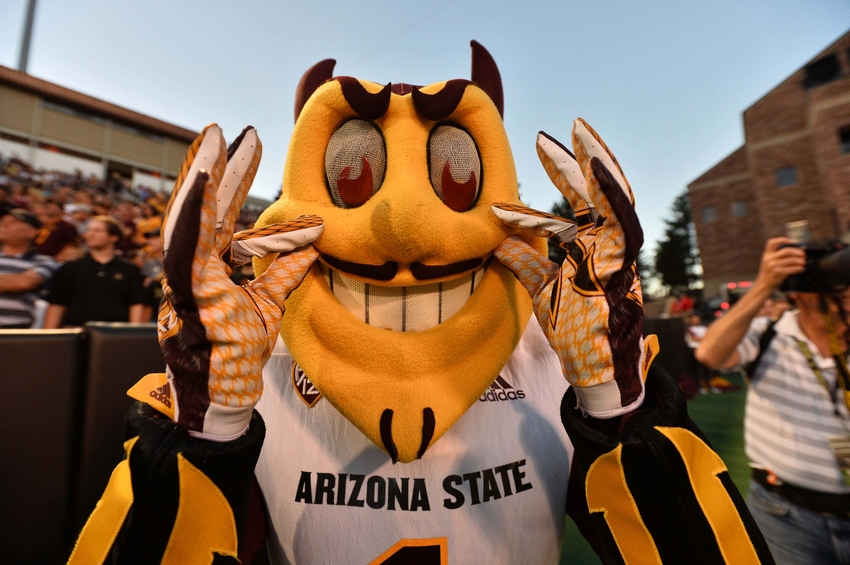 Arizona State women's basketball (6-2) is coming off two big wins, versus Kentucky and Florida, and a four-game win streak to face Middle Tennessee (2-4) who recently lost to Kentucky.
The Sun Devils' recent over-time win against Kentucky furthered the breaking-out of seniors Sophie Brunner and Quinn Dornstauder. Both players were lacking earlier in the season but, with the past few victories, they both have started to contribute more to the team. Both Brunner and Dornstauder have scored at least 10 points in the last four games. Brunner is leading the team in scoring while Dornstauder holds the lead in rebounds. Meanwhile, despite a solid 5.4 rebounds per game average, Kelsey Moos has been surprisingly disappointing with her shooting.
This season, freshman Reili Richardson has been proving that she is a serious contender. Not only does she lead the team in assists, but she is also third in scoring and steals. Richardson has shown that she has what it takes to be a team-leader and is constantly being praised by coach Charli Turner Thorne. Fellow freshman Robbi Ryan seems to have slowed down since her 19-point game against Marquette but still is able to consistently grab boards and score at least five points every game (excluding the Maryland game).
More from Devils in Detail
If the seniors can continue to step-up and freshmen Richardson and Ryan are able to stay consistent contributors, the Devils could easily solidify their spot in the rankings.
MT's players to watch are Alex Johnson and Ty Petty who are averaging 14.0 and 15.2 points per game, respectively. The team as a whole, however, is only averaging 59.7 points per game with their opponents outscoring them by 8.5 points. Meanwhile ASU holds an average of 66.3 and outscores opponents by 9.8 points.
If Arizona State can continue to play tough defense and stop Petty and Johnson, there is no reason that the Devils don't win this game. Based off their performances against established teams such as Kentucky and Florida, a game against an unranked team should be completely winnable.
ASU women's basketball  is set to play Middle Tennessee on Tuesday at 5:30pm MST.
This article originally appeared on