ASU WBB: Arizona State vs. Marquette Preview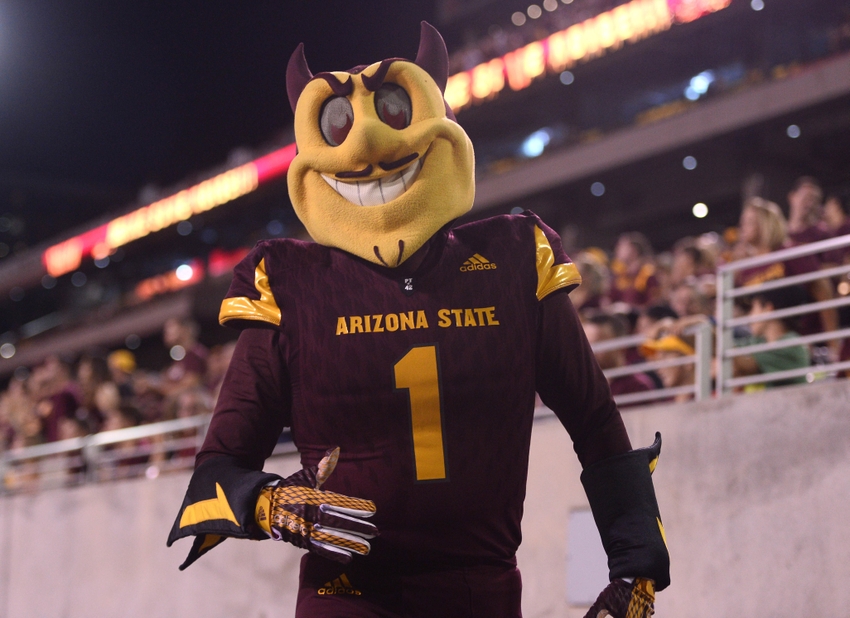 Arizona State women's basketball, ranked No. 18, is set to take on Marquette University in Milwaukee Saturday. The last time Marquette managed to beat a ranked opponent was February 2015.
Both teams are going into Saturday's game off of consecutive wins. Most recently, the Sun Devils won 82-37 over San Jose State while the Golden Eagles just beat Saint Francis 102-90.
Over the course of the first two games of the season, Marquette are averaging 95.5 points per game. They are led by guard Allazia Blockton and forward Erika Davenport, both of whom are averaging at least 20 points per game. This could spell trouble for the Sun Devils, but due to ASU's ability to force turnovers and shut-down their opponent's perimeter game they should be able to put a limit on the points scored by Marquette's powerful offense.
More from Devils in Detail
Arizona State also has the advantage of a deep bench that head coach Charli Turner Thorne can draw players from. Almost every player on the Sun Devils is averaging at least 10 minutes while the Golden Eagles mostly have their minutes divided amongst six or seven key players. This advantage gives the Sun Devils the edge on both their ability to remain energized during the game and the versatility of match-ups.
ASU has two notable young players who have really impressed in their last two games. On Monday, Reili Richardson was named as the Pac-12 Women's Basketball Freshman of the Week. She is connecting on 58% of her shots this season. On Sunday, Richardson tied fellow freshman Robbi Ryan with a game-high 11 points. Ryan is shooting 40% from the 3-point line.
While the freshman class impressed during the opening weekend, the Sun Devils still rely on their experienced players. Sophie Brunner, Quinn Dornstauder and Kelsey Moos are the backbone of this team. Something Turner Thorne said she hopes they improve is their back to the basket game. She said they are facing up to the basket a lot, and are quick to pass it out when their back is to the basket. That's something to keep an eye on for the Sun Devils as they begin their three-game road trip.
Arizona State vs. Marquette will tip-off at 1:00pm MST and will be streamed by Marquette University.
This article originally appeared on