ASU MBB: ASU vs. Tulane Preview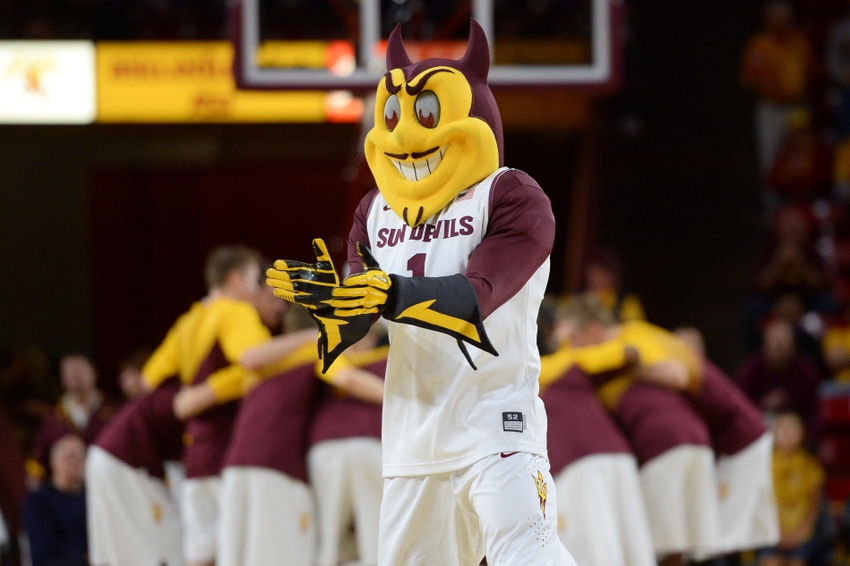 Following a disappointing loss to Northern Iowa in last night's contest, ASU looks to bounce back against Tulane in game two of the Tire Pros Invitational.
Sitting on a .333 record, the Green Wave has allowed a massive two-hundred and sixty points through their first three games of the season with an average of approximately 87 points allowed per game. If Bobby Hurley can capitalize on Tulane's defensive issues, the Sun Devils could pick apart the Green Wave with their offensive frenzy of range and speed.
In their 82-63 loss to Northern Iowa, the Sun Devils struggled mightily from the field, shooting just 41.5% on the game with 36.4% from three-point range.  They also struggled defensively, allowing Northern Iowa to shoot 50.1% and 43.3% from behind the arc. On top of this, they turned the ball over fourteen times while totaling just nine assists on the night. Their lack of ball movement and stoppage of the ball resulted in many forced shots, leading to the downfall of the Sun Devils. An increased pace and smoother ball movement is critical for the Sun Devils to prevail today.
More from Devils in Detail
The biggest difficulty that the Sun Devils will face in their matchup with the Green Wave is Cameron Reynolds, a 6'7 guard who is currently averaging 17.7 points per game along on a whopping 53% three point percentage. ASU's notoriously small lineup may struggle to contain Reynolds due to his unusual combination of his size and shooting stroke. While this may seem like a difficult task, there are definite ways to take advantage of the matchup with Reynolds. His size may slow him down, making him prone to the quick and athletic playstyle shown by the Sun Devils this year, and his defensive abilities on the wing are mediocre.
Tra Holder seemed to struggle in his previous matchup, scoring just 13 points. He also turned the ball over six times in his 31 minutes of play, putting up his most inefficient game of the year thus far. Expect him to bounce back with a big night against a lineup that has shown signs of weakness defensively thus far. Whether or not Torian Graham continues to start is up to Coach Hurley, but one thing is for sure: Graham will put up numbers no-matter where he is on the depth chart. Both Holder and Graham are currently averaging a stellar 20 points per game and have helped our offense grow immensely since last year.
One thing that was sorely missed last night was the inside presence of Freshman Jethro Tshisumpa, who played just four minutes in the contest. In the short time that he's played, he's shown signs of great rim protection which could come as a huge advantage to the Sun Devils. 6'11 Center Ryan Smith is currently averaging 9 points, 8 rebounds, and 1.7 blocks per game for Tulane. Tshisumpa's size, strength, athleticism and rebounding could prove to be crucial when defending the seasoned center, but we'll have to trust Coach Hurley to make the decision he feels fit.
Tip off is at 3 p.m. MST in sunny Orlando Florida and will be televised by ESPNU.
This article originally appeared on