Arkansas Wins The Season Opener vs Fort Wayne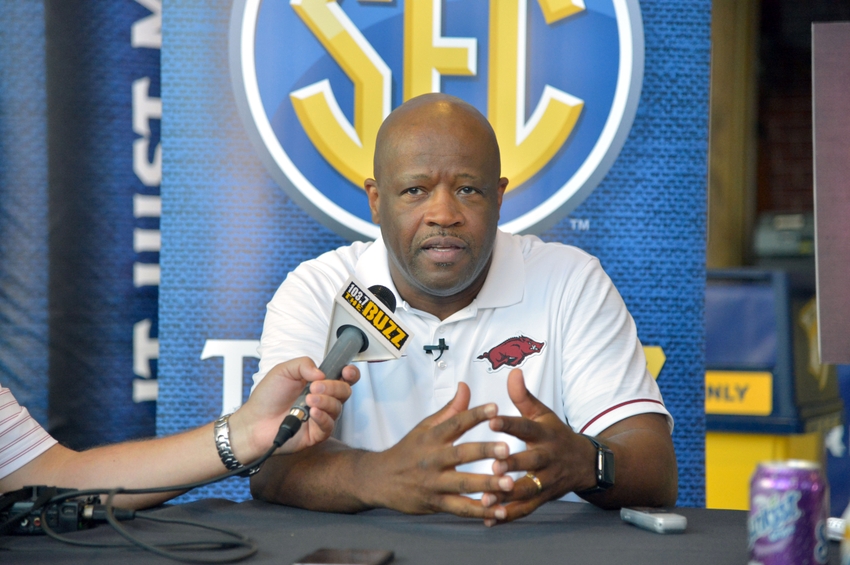 Arkansas starts their season 1-0 with the win over Fort Wayne in the season opener.
It wasn't always pretty but the Hogs come out on top with a 92-83 win over the Mastodons of Fort Wayne. Any time a game has more than 50 fouls, it gets pretty hard to watch.
Arkansas started out with a 7-0 run but would fall out of rhythm after Thomas took a hard fall on his head. Hannahs led the team in scoring with 23 points but uncharacteristically went 1-3 from beyond the 3-point line. Overall, Arkansas had six players in double-digit scoring which should give fans confidence in the offensive ability this season.
The two new guards, Barford and Macon are proving to be great gets for Mike Anderson. Macon is extremely fast and can score quickly. He had 13 points with 7 rebounds including two 3-pointers. Barford  had 10 points and 5 rebounds while going 1-1 from the 3-point line. Beard looked like he has shaken off the anxiety from off the court issues this season and looked really good as well.
My only gripe from this game was the Razorback's defense. Arkansas must get better on their perimeter defense. The Hogs were struggling greatly to defend the three. I'm sure a bit of it was stage fright and will get better as the season goes on.
Arkansas will be taking on Southern Illinois this coming Monday at 5:00 p.m. in Bud Walton Arena. Hopefully between now and then coach Anderson can get his highly skilled offensive team to start playing some better defense. Woo Pig!
More from Razorbackers
This article originally appeared on