Arkansas vs UT Arlington: How to Watch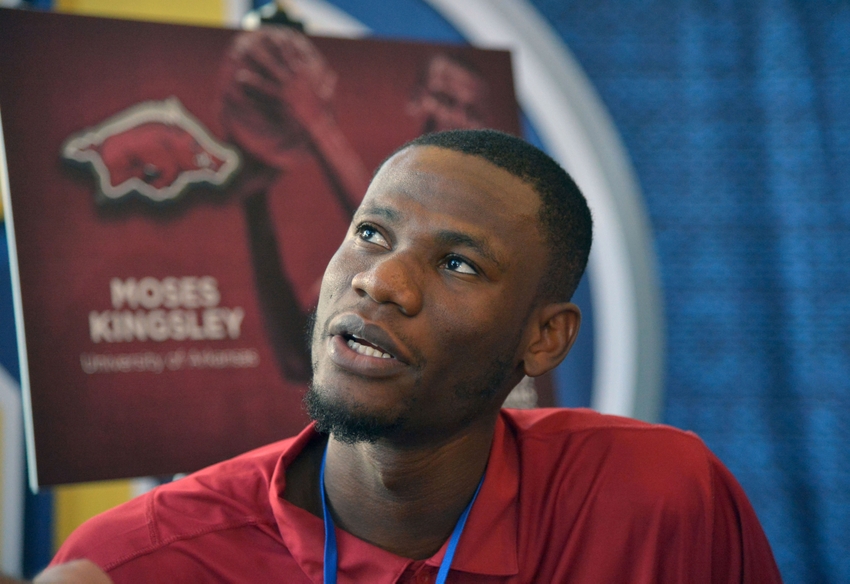 The Arkansas Razorback men's basketball team is off to a great start at 2-0 but look to make it 3-0 after taking on UT-Arlington for game three of the season.
The Razorback basketball season has gotten off to a great start for head coach Mike Anderson and the new talent he has on this team. JUCO transfers Daryl Macon and Jalen Barford are turning out to be better than anyone could have hoped for.
The same can't really be said for UT-Arlington. The Mavericks have gotten off to a 1-2 start on the season with losses coming from Minnesota and Florida Gulf Coast University. They did, however, pull off a close win against Texas Southern in their season opener.
One of the names you might hear a bit tonight for the Mavs will be Jalen Jones. Jones averages 17 points per game while shooting 61 percent from the field. Another Maverick that could get some attention tonight is Kevin Hervey. Hervey averages 12.3 points per game but only shoots 30 percent from the field.
Let's not have another opponent's coach say anything like this in their post game presser tonight. Get your butt in some seats.
Much like the Southern Illinois game, I expect the Hogs to win by a comfortable double-digit lead and move on to a comfy 3-0. Arkansas has proven they can score at will. The defense looked better in game two than it did in game one so I am looking to see an even better defensive effort tonight by the Razorbacks.
Tip-off for the Hogs vs Mavericks is set for 7:01 p.m. Central Time at Bud Walton Arena. In case you can't get your butt in a seat, the game will be available for stream on WatchESPN here. Woo Pig!
More from Razorbackers
This article originally appeared on