Arkansas vs Southern Illinois: Time and How to Watch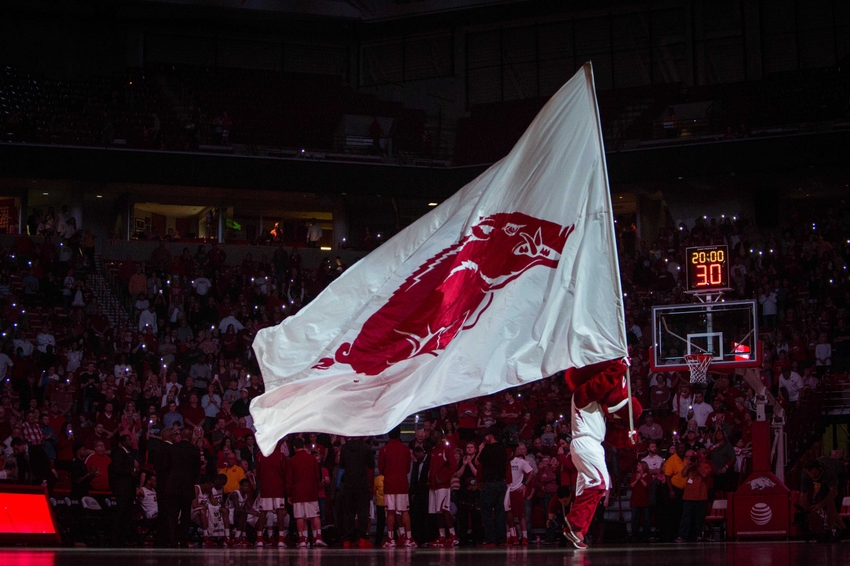 The Arkansas men's basketball team takes on Southern Illinois in Bud Walton Arena for game two of the season.
The Razorbacks are looking to carry on the momentum from the win over Fort Wayne this past Friday. The Fastest 40 takes on Southern Illinois Monday, November 14th.
The Salukis started the season 0-1 after losing their season opener to Wright State. Southern Illinois is hitting 64 percent of their field goals with senior Mike Rodriguez leading the team in scoring with 29 points per game. Not only does Rodriguez lead the team in points per game but he also leads the team in assists. Expect to hear his name a lot this coming Monday.
The Hogs got their season off on the right foot after beating Fort Wayne 92-83. Dusty Hannahs led the Razorbacks in scoring with 23 points but uncharacteristically only went 1-6 from the three. JUCO transfers, Daryl Macon and Jaylen Barford made plenty of noise in their first game as Razorbacks. Both of which had double-digit scoring and a combined twelve rebounds.
I believe we can expect a pretty easy win in game two for the Hogs on Monday. Arkansas is a much better team offensively than the Salukis and should be able to dominate them defensively. Don't be surprised if the Razorbacks take the win by double digits.
Tip-off is set for 7:00 p.m. Central Time at Bud Walton Arena. The game will be on WatchESPN which you can find here. Follow us on twitter @RazorbackersFS for updates and reactions during the game. Woo Pig!
More from Razorbackers
This article originally appeared on