Arkansas Basketball Picked to Finish 5th in SEC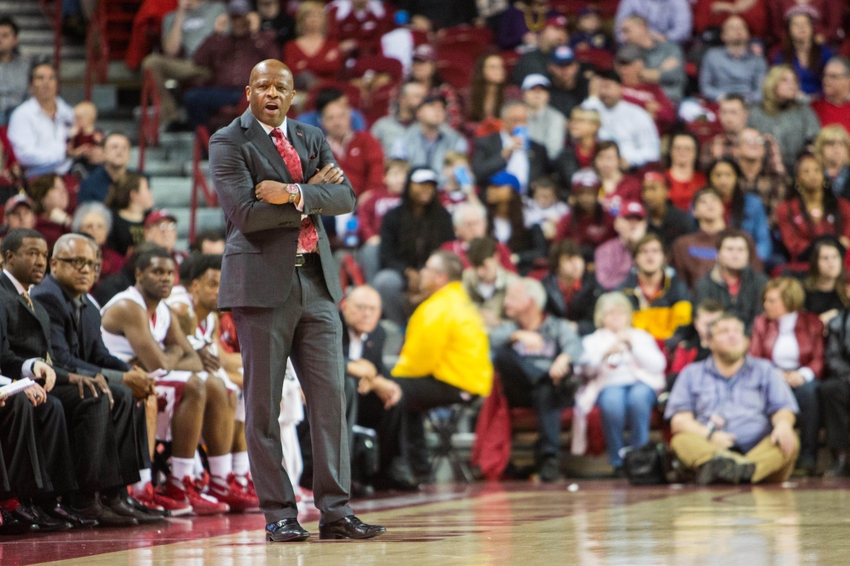 In a day of constant news for Arkansas Basketball, one bit of early news was a poll from the media expecting Arkansas to finish 5th in the SEC.
As the college basketball season gets closer, we are starting to see how analysts are seeing the SEC. More specifically, we get an idea of what they are seeing from the Arkansas team.
In an early preseason poll tweeted out by SEC country, the media picked Arkansas to finish 5th in the SEC. As always, Kentucky was picked to win the SEC.
(cont.) Media picking preseason #SEC basketball
9. Ole Miss
10. Mississippi State
11. Auburn
12. LSU
13. Tennessee
14. Missouri

— SEC Country (@SECcountry) October 19, 2016
I've already seen tweets reacting to the preseason expectations talking about Arkansas being underrated and disrespected. How fans can say that, I don't know. You can expect the Hogs to be much better this year. That's not even debatable but we have to realize one thing. Coach Anderson is still rebuilding.
After last year, this should actually give people hope and get them a little more excited. Arkansas barely went .500 last year and now people from outside the program say they can finish 5th in the league? Tha's a great sign for the Hogs.
One thing to point out here is that 5th in the SEC could be on the edge to get into the NCAA tournament in March. The last team to do that was Ole Miss in the 2015 tournament. If Arkansas does come in 5th in the SEC, could they be the next five to make a bracket?
More from Razorbackers
This article originally appeared on