Arizona State Basketball: Sun Devils lose freshman forward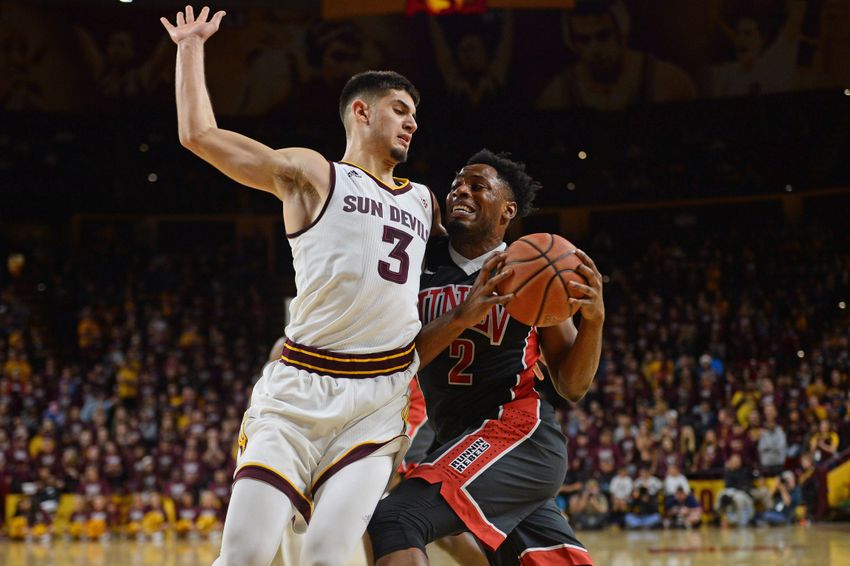 Arizona State basketball freshman Sam Cunliffe has decided to move on from the program.
Another highly touted freshman has opted to transfer schools just one month into his college career.
First, it was power forward Harry Froling, and now, Arizona State forward Sam Cunliffe has decided to leave Arizona State to transfer to another school.
Arizona State freshman Sam Cunliffe will transfer, sources told ESPN. Averaging 9.5 points and 4.8 rebounds per game.

— Jeff Goodman (@GoodmanESPN) December 12, 2016
Cunliffe is a former four-star recruit, who was ranked 41st in ESPN's top 100 and chose Bobby Hurley and company over Cal, Colorado, Gonzaga, Utah and Washington, among others.
The small forward was averaging 9.5 points, 4.8 rebounds and 1.4 assists in 25.4 minutes per game. He was shooting an inefficient 35 percent from the field and 62 percent from the free throw strike, but was knocking down 41 percent of his 3's.
More from Busting Brackets
Cunliffe is a big loss this season, as he was a key versatile piece off the bench. However, this loss will really be felt throughout the program moving forward into next year and beyond. The Sun Devils are currently in the middle of a rebuild and Cunliffe was a critical piece to the puzzle.
ASU hasn't made the NCAA Tournament since 2014 and hasn't won a game in the Big Dance since 2009. That wasn't changing this season (they already have losses to UNI and Davidson, and were smoked by both Kentucky and Purdue), but with a young roster, the hope was that Hurley's process would pay off sooner rather than later.
ASU brought in a five-man recruiting class in 2016 that consisted of Cunliffe, Romello White (ineligible), Jethro Tshisumpa, Vitaliy Shibel (torn ACL) and Ramon Vila. Tshisumpa has showed his shot blocking prowess and size and Vila has received minutes, but no one in this class has the promise of Cunliffe.
The small forward can shoot from the perimeter, make plays in the mid-range and is capable of sliding down to the four-position when his team opts to play small ball. He has good tools (long arms and athleticism), which could help him become a lock down defender who can guard numerous positions in the future.
Now, Hurley will not only have to seek a replacement (it won't be easy this year and beyond), but he'll have to answer questions in the future from targeted recruits and their families. This is anything but good news for the Sun Devils.
This article originally appeared on