Arizona coach Sean Miller can only blame himself for the Wildcats' Sweet 16 exit
SAN JOSE, Calif. — This was supposed to be the year for Arizona coach Sean Miller — the year that he and his Wildcats finally broke through and made the Final Four.
Their NCAA tournament draw: favorable. Their talent: undeniable.
But Thursday, in the second half of Arizona's Sweet 16 matchup with 11-seed Xavier, something larger than both of those advantages came to the forefront.
Their coach was overwhelmed.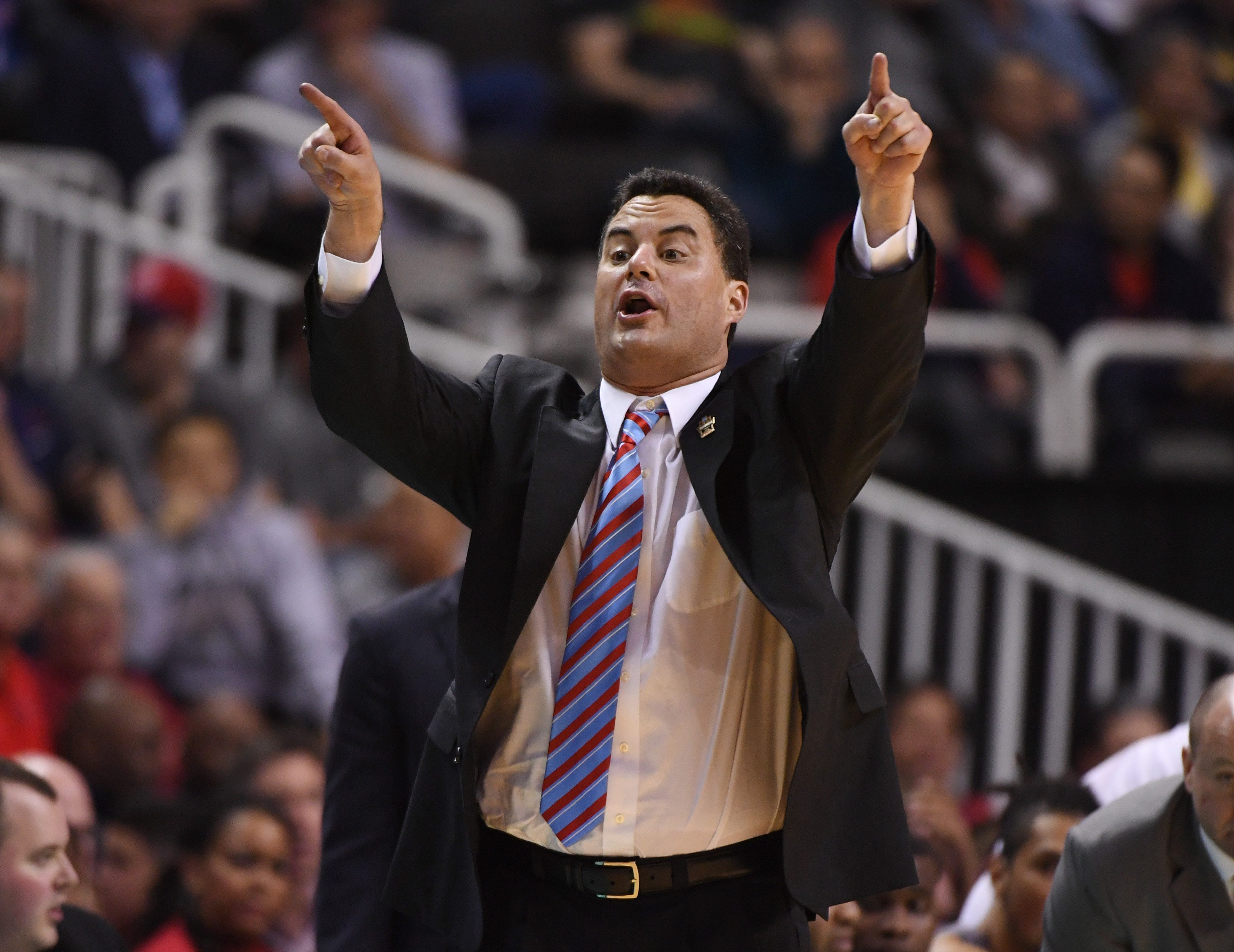 Miller puts himself in a position to go to the Final Four almost every year because he can recruit as well as anyone in the nation. He falls short every year because talent isn't the sole ingredient of winning.
And if you need an example of how true that is, watch Xavier's 73-71 win.
Miller had the better team on the court — a squad chock full of NBA talent that won 32 games and the Pac-12 regular season title and tournament — but Xavier coach Chris Mack was by far the better coach on the sidelines, and his team wasn't half bad either.
"I think their coach [Mack] is awesome," Miller said. "He had his way with us tonight… He got his players some great shots."
So what was Miller doing when Mack was drawing up his "awesome" plays?
It's hard to point to much of anything.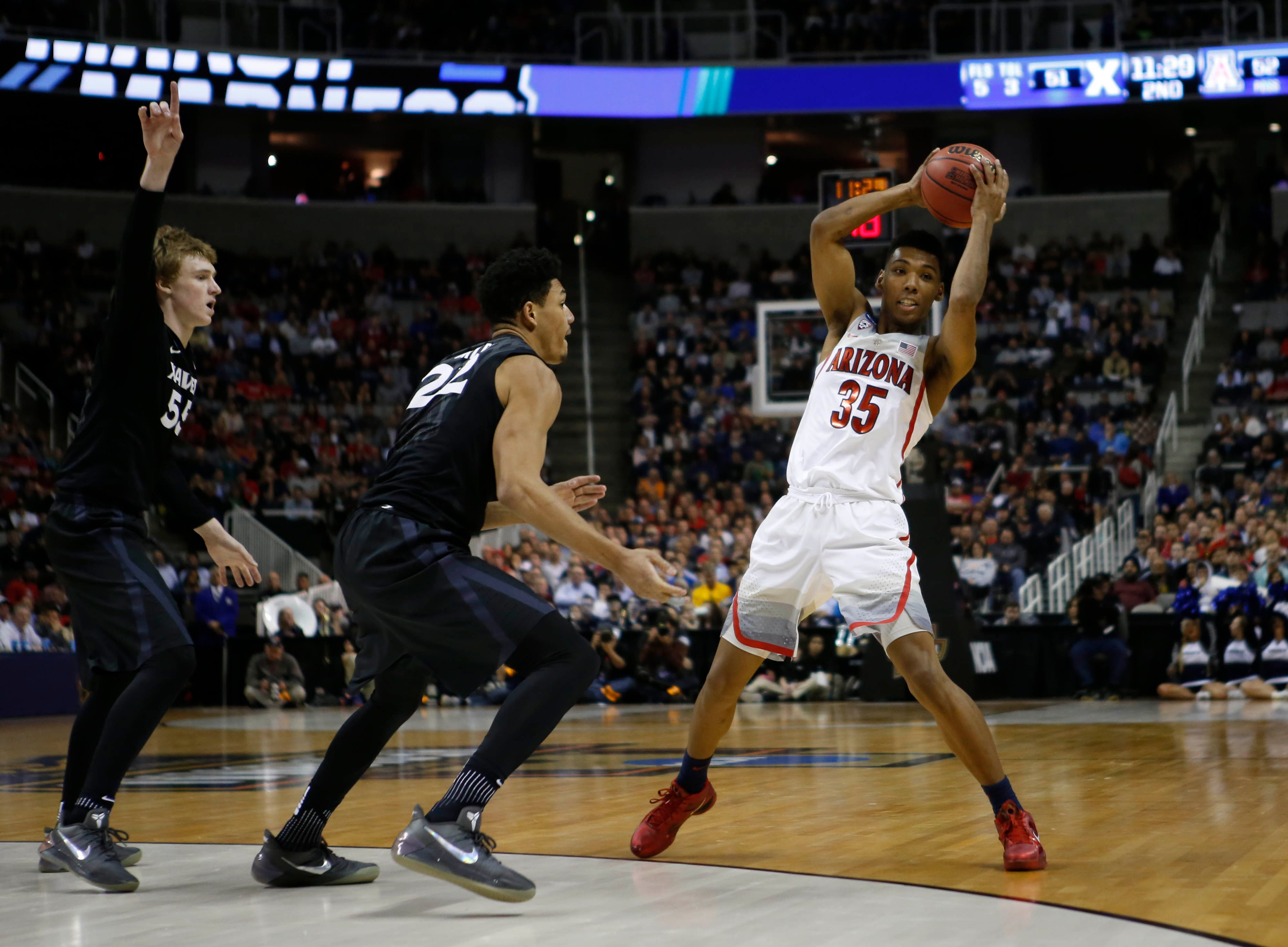 Miller stood idly by as sophomore Allonzo Trier's incendiary play — he was the only Wildcat to score for a nine-minute stretch in the second half  — put Arizona ahead by six points late in the second half, and he stood idly by when Trier, thinking he still had the hot hand, shot the 'Cats out of the contest with a variety of off-the-dribble clunks.
There was little action and less direction. The only apparent impact Miller had on the game late in the contest was a puzzling post-up play for Dusan Ristic that was shot from behind the basket after a timeout with 69 seconds remaining.
On the next possession, Mack ran this stellar Mix High-Low play to give the Musketeers the lead with 40 seconds left — a lead they would hold.
Basketball is a game of mismatches, and usually, it's players who are taking advantage of each other. But the back-to-back possessions couldn't have been more illuminating — Thursday, the biggest mismatch was between coaches.
O'Mara gives Xavier the lead! #Sweet16 pic.twitter.com/tjm3jhzsGm

— NCAA March Madness (@marchmadness) March 24, 2017
Lauri Markkaneen — the 7-foot Finnish dynamo who can score from anywhere on the court — took his last shot with 11:12 remaining. A player who should go in the top five of the upcoming NBA Draft was a ghost down the stretch, and that too can be placed at the feet of Miller.
It's not as if Markkaneen was taken out of the game by Xavier's defense — they ran a 2-3 zone on nearly every possession in the contest.
To Miller's credit, he understood his culpability in the loss, and he didn't avoid the fact that he was smacked around by his successor at Xavier, the school he coached at from 2004 to 2009.
"Our team never established great confidence against the zone… That's on me," Miller said. "Your job when you get to this area — when you get to this level of college basketball — [is to have] your best players confident. We have to get them shots — I don't care what defense they're playing."
But Xavier's 2-3 zone wasn't some newfound wrinkle put in by Mack — Miller had days to prepare his team for it. Again, the tangible evidence that he did that was scarce.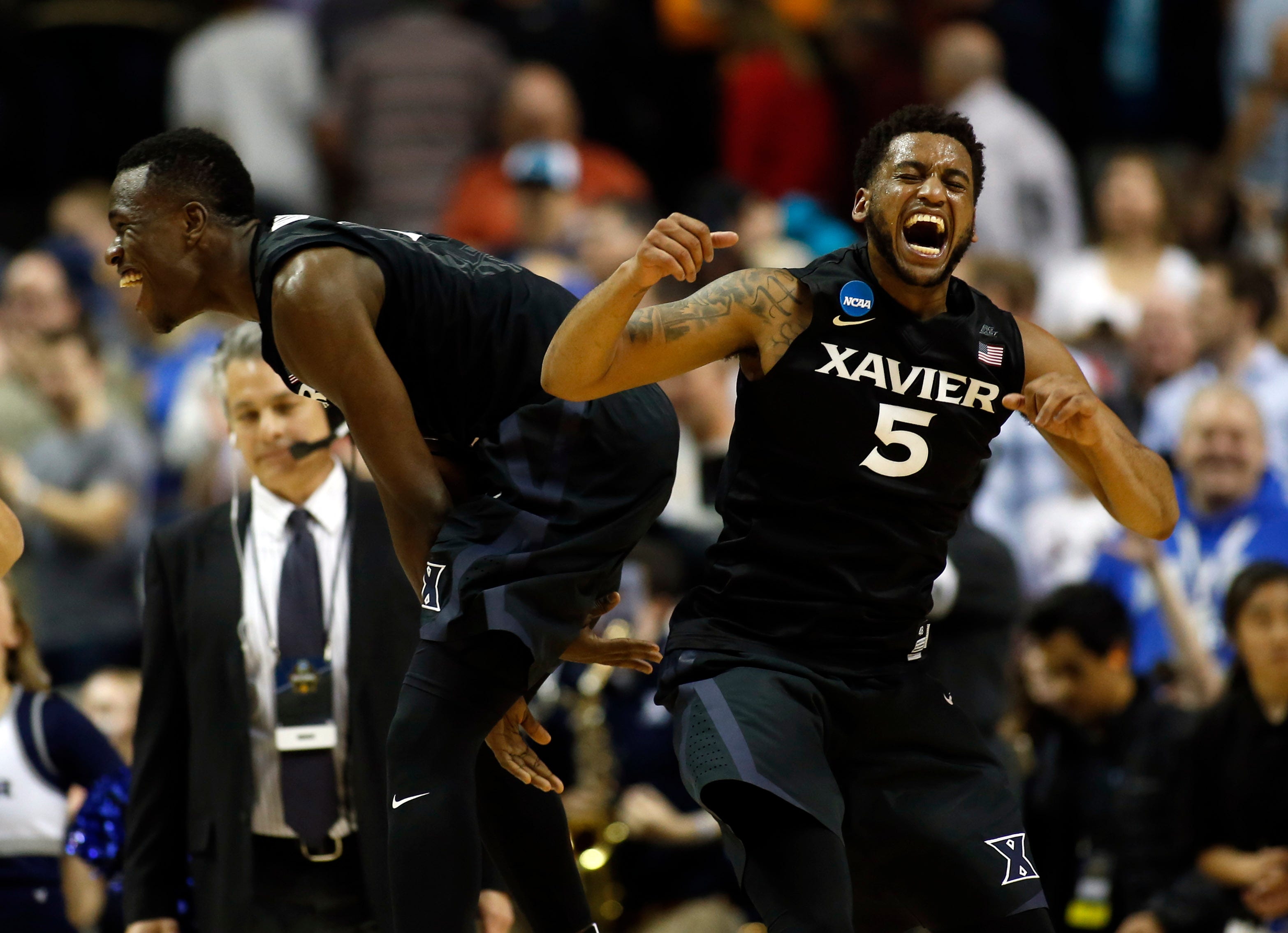 Miller is a good coach — you don't get to the Sweet 16 or Elite Eight seven times in the last decade if you're a bad one — but one has to wonder if he'll get over the hump and reach the Final Four if that was the best he could offer his players in-game in his team's biggest game of the year.
This was supposed to be the year for Arizona and Miller. Instead, it was just another deflating tease. And given how emphatic the latest edition was, moving forward — until proven wrong — perhaps that's all one should expect.