Arizona Basketball: Wildcats Unveil new Basketball Uniforms, Fans React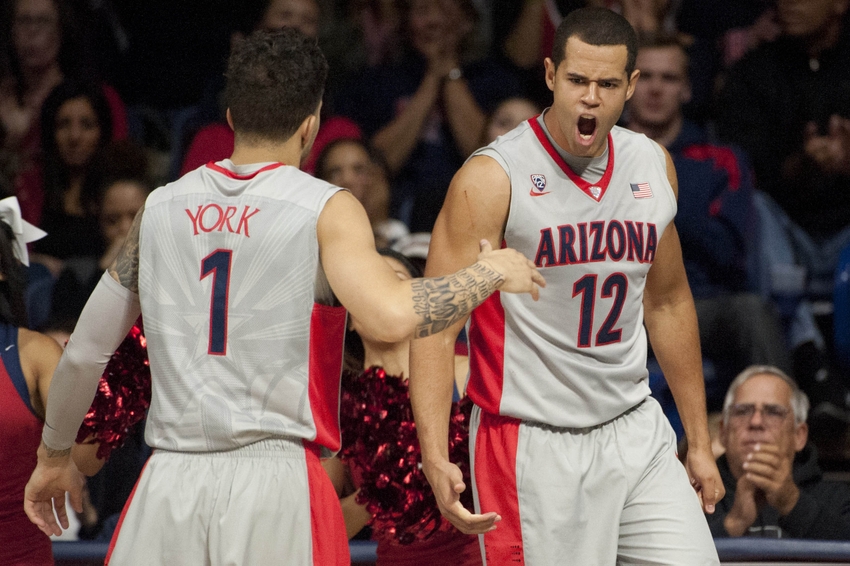 After a long, and rather quiet summer, Arizona Basketball gears up for the 2016-17 season, with a new, and seemingly unique style.
Traditionalists hate them, those accepting of change seem to love them. With much hype and anticipation, the University of Arizona Men's basketball team finally unveiled their myriad of uniform combinations to be featured this season.
As we were all told, there would be a number of alternate uniforms to be worn, a la the Oregon Ducks. That certainly proved to be true, as the Wildcats will have seven different uniforms, all with a different theme.
The basketball program is touting it as a new season, new look:
Without hesitation, Arizona fans took to social media in response to the unveiling. As we had mentioned before, traditionalists hate them, those more accepting to change love them. The overwhelming majority seemed rather disappointed.
The Good:
The Bad:
@APlayersProgram These are terrible, just like the jerseys we had during the Chase Budinger years. ????????

— Cody Blackwell (@codyblackwell28) October 10, 2016
Amongst the Zona Zealots staff, we all have seemingly differing opinions. I personally applaud the UofA for trying to be different, but in this case, it was poorly executed.
I am not a big fan of the gradient look, and especially since we are blue and red, it looks more purple than anything, very much like our football uniforms which I am not particularly fond of.
The shorts look like board shorts more than anything.
The "Dawn" and the "Desert Fog" uniforms are okay; the State Pride uniform looks like a McDonald's All-American jersey from 2007.
Also, Arizona will also have their Desert Ops uniforms which look more like Texas. In my opinion, the only ones I'm okay with are the Kay Yow, Breast Cancer Awareness uniforms. They are a novel idea, and are great, but for regular usage.
Well, you've seen some opinions so far, as well as mine. Let us know @ZonaZealots what you think of the new uniforms! BearDown, Arizona!
This article originally appeared on