Arizona Basketball Releases TV Schedule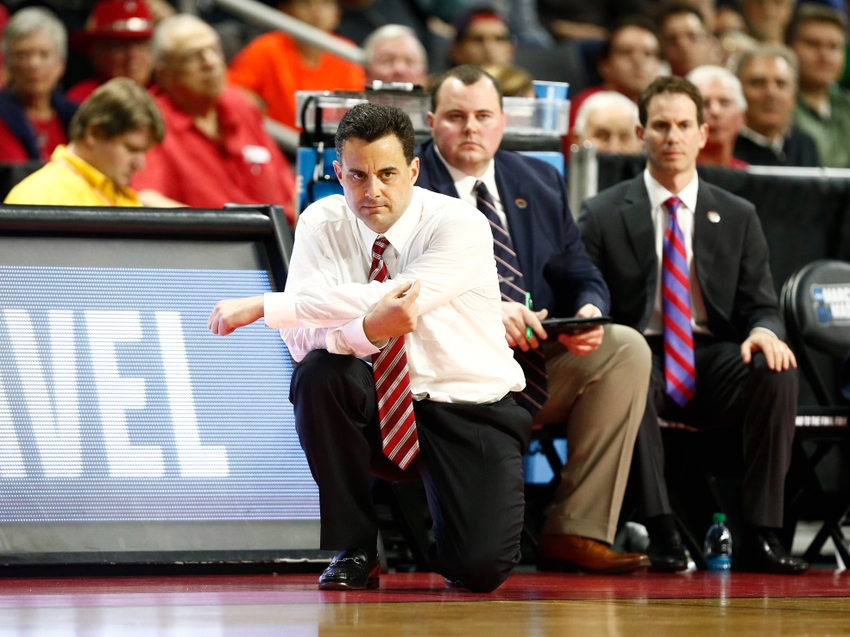 As we inch closer to the start of the basketball, things are becoming more real, as Arizona Basketball releases their TV schedule for the upcoming season.
Arizona Basketball is finally upon us, and after a long, hot summer, it's about time to have some Wildcat action in our homes again. As we quickly approach the fall season, that also means Wildcat Basketball is not far behind.
Wildcats fans can begin to appropriately schedule their time for this coming season, as the conference had announced the television schedule just days ago. Arizona being a highly polarized basketball team, will, of course, see a number of their games on ESPN this year.
Early indications via social have been, some Arizona fans are seemingly disgruntled at the rather poor/ weak non-conference schedule. Aside from the Wildcats playing Michigan State in the Armed Forces Classic, the non-conference slate is weaker than in past years.
I imagine this won't affect ticket sales much, considering McKale always does well at filling up. However, fans seem to be unhappy at the lack of marquee match-ups.
College Basketball: Top 5 Teams for 2016-17…Arizona?…they're just going to beat up on "Desert, Mountain and Beach teams"…weak schedule

— Jambi (@BillMohon) April 7, 2016
Plus, this is going to be quite a different line-up for the Cats. Gone is four-year starter Kaleb Tarczewski, seniors Gabe York, Ryan Anderson and Mark Tollefsen.
The Wildcats will be breaking a myriad of younger players, including Ray Smith who missed all of last year due to a knee injury. There will be a need for Arizona to gel together and get those freshmen improved as quickly as possible before taking on a Pac-12 conference that had seven NCAA tournament teams.
It is also interesting to see the start times of these games. As you may recall, Pac-12 Commissioner Larry Scott had said he would have a more vested interest in the student-athlete.
You would think that the result would be that the league is more conscience of the late start time of games in some sports. It's unknown how much consideration went into these start times, considering Arizona does have a number of games starting at 7 p.m. or later.
Granted TV and money will reign supreme, but perhaps there is a way to get the conference better TV slot times in relation to the rest of the U.S. while also being mindful of the student-athlete.
With some in the media predicting Arizona could be in contention for a National Championship in the next three years, you would think the Pac-12 would wake up and make game starts earlier as promised.
Here's a little taste of last season and coach Sean Miller's 300th win:
Either way, we are just excited to see Arizona Basketball nearly upon us. We can't wait to watch tons of Wildcats Basketball, and don't care who the Wildcats play, so long as we're watching our Wildcats! BearDown, Arizona!
This article originally appeared on