Arizona Basketball: No. 1 recruit Deandre Ayton just committed to Arizona!!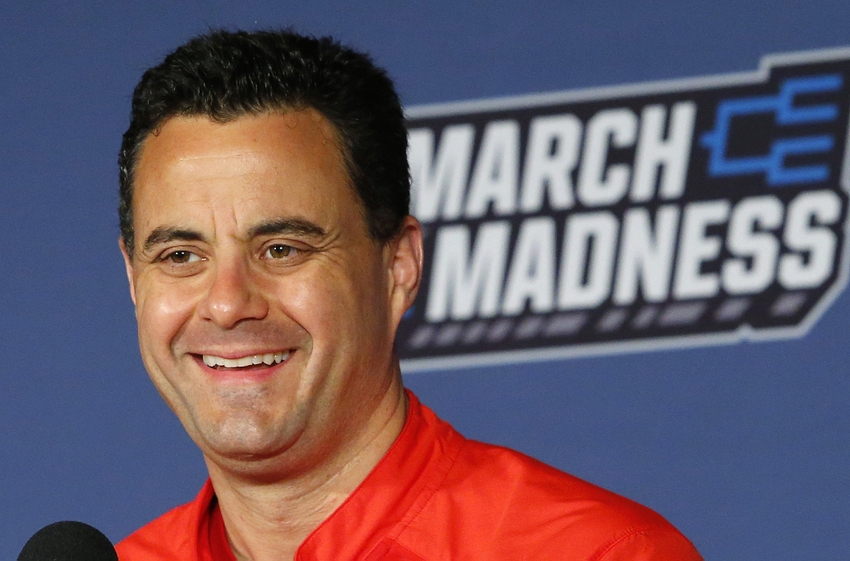 Deandre Ayton, the No. 1 recruit in the Country for the Class of 2017, just committed to…..ARIZONA!!
The University of Arizona Basketball Class of 2017 class which includes No. 86 ranked Alex Barcello just grew by one more player. The commitment is huge for head coach Sean Miller.
At 3:00 pm on ESPN Sportcenter, Deandre Ayton, the number 1 recruit in the Nation, answered the question, "Where are you going to go?" His answer? "I'm going to go to the University of…The University of….Arizona, BearDown Arizona!" Queue his High School teammates cheering loudly and every Wildcat fan and coach rubbing their hands together with a huge grin.
"I made Arizona home — my family and I can benefit from it by coming to my games." said Ayton, "Coach Pasternak and Coach Miller, you know we really trust those guys, we really trust their program and — I know that they can help me get to the next level."

WOW!
Ayton is a seven-foot 200-pound incomparable center who can run the court like a guard. Arizona's just got a No. 1 player, this is a first for Sean Miller. Ayton may be the odds-on favorite to go No. 1 in the NBA Draft even before he steps on the Lute and Bobbi Olson Court at McKale.
Aaron Gordon and Kaleb Tarczewski ranked No. 4 nationally when committing to Miller, Stanley Johnson ranked No. 7.  Deandre is said to be close to Stanley Johnson, and he showed it by announcing on TV live just like Stanley did.
According to Jason Scheer of Scout, Ayton "intends to bring Sean Miller his first championship." Well, there a few Wildcats from the class of 2016 that would beg to differ, they want to bring him his first championship this season. That said, this may attract them to stay past one year in college.
Ayton, a Tucson resident, had offers from Kansas and Kentucky along with Arizona. 247Sports Crystal Ball prediction had Ayton 100 percent choosing Kansas last we looked which was this morning, but no, he went with Arizona.
Evan Daniels of ScoutHoops reported that Ayton had two visits to the University, but, it was the first visit that sold him.
"Really on my first visit," he said when asked when he knew Arizona was the place for him. "That's when I really fell in love with it because personally it's a very humble, low key place to be. There's not to much going on. It's really just school and basketball and being a good person. I just think its just the place for me. It just fits me."
What was the key to him deciding on Arizona? According to Daniels, it was, "When he [Miller] said he was hungry. That hit me. We have something in common because I'm hungry as well."
Deandre spent this last several months playing on the Nike EYBL circuit for the AAU team, California Supreme.
There are those naysayers out there who point to the Terrance Ferguson ordeal as the probable outcome when it comes to Ayton's commitment. This includes Gary Parrish of CBS Sports who called his High School "Sketchy." But here at ZonaZealots, we feel 2K would have come to Arizona if he passed the NCAA credit requirement. And, there's always an option to play internationally for every recruit. Only time will tell.
Here's a Deandre Ayton mixtape courtesy of Kansas University blog KU the Shiver who are probably disappointed today:
Well, the Tuesday after Labor Day weekend just got a whole lot better! It's always nice when you can look ahead to your team gaining prominance in the Nation. BearDown Deandre! Great choice!
This article originally appeared on