Arizona Basketball: Get to know the Fabulous Finnish Freshman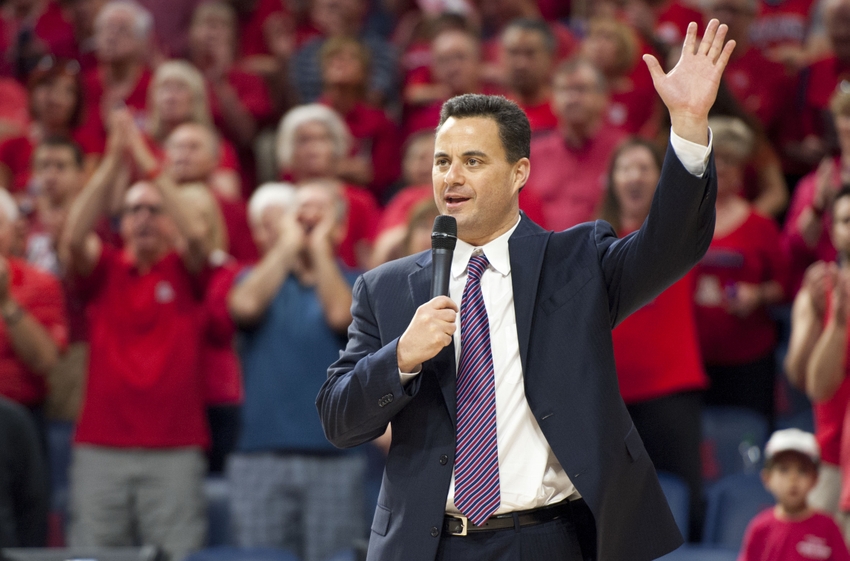 With college basketball right around the corner, ESPN's Andy Katz takes a closer look at incoming Arizona Basketball freshman, Lauri Markkanen.
If you've checked Arizona Basketball as well as all college basketball news this past offseason, you've likely heard all about Duke, Kentucky and Michigan State's highly touted incoming recruiting classes.
And for a good reason. Incoming freshmen like Harry Giles, Jayson Tatum, De'Aaron Fox and Malik Monk will all likely find themselves in an NBA uniform at some point or another, but one incoming Arizona freshman has already played among professional ballplayers overseas.
Enter Lauri Markkanen (pronounced Lawree).
The 7-foot-1 Power Forward/Center from Vantaa, Finland joins an incoming freshman class with two other, higher-rated five-star recruits, Rawle Alkins and Kobe Simmons; however, Markkanen has received considerable praise from the Arizona staff.
After seeing him play in person, sophomore forward Chance Comanche praised Markkanen's skill set, saying "He's a great ball-handler and it's almost insane for someone his size to be able to do that."
Redshirt freshman forward Ray Smith, who sat out last season after sustaining a torn ACL, claimed Markkanen is "probably the best pick-and-pop player on the team."
And Markkanen has the numbers to back it up—as the leading scorer at the 2016 FIBA Euro U-20 tournament, the versatile big man averaged his way to 24.9 ppg and 8.6 rpg on his way to earning a spot on the tournament All-Star team.
The Cats still have the bitter taste of an early NCAA Tournament exit fresh on their minds, but this year's squad will feature many talented, new players that will try to make a run this coming March. With Markkanen's offensive prowess and the current undetermined Arizona starting five, expect to see the Finnish freshman start at some point for the 2016-17 Wildcats. You can catch him in the McDonalds Red and Blue game this Friday at 7pm on Pac-12 channel if you don't have a ticket.  Bear Down Lauri!
This article originally appeared on