Arizona Basketball: ALL FOUR Commits sign with the Cats!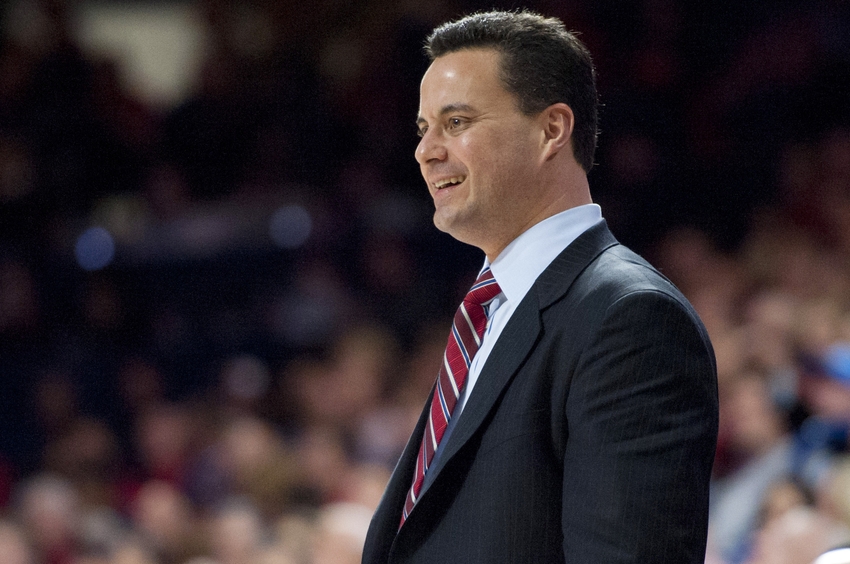 Following the Fall Signing Period, the Arizona Basketball team officially signs all four of its basketball commitments from the 2017 class.
Without much of a hiccup, Sean Miller, and the Arizona Basketball team officially signed all four of their basketball commits for the fall signing period.
Unlike football, basketball has two signing periods (fall and spring), and the Wildcats can breathe a big sigh of relief as Alex Barcello, Brandon Randolph, Ira Lee and DeAndre Ayton all signed their Letter of Intent to play for the University of Arizona.
As it stands, Arizona still has the number one recruiting class for 2017, and that could easily be strengthened upon, with Brandon McCoy, Lonnie Walker, Brian Bowen and some other recruits still in play for the Wildcats.
Naturally, following their signings, the soon-to-be Wildcats took to social media, to celebrate their momentous occasion(s).
The presumptive No. 1 overall recruit in the 2017 class, Ayton signed with the Cats despite the myriad of rumors he may not sign an official Letter of Intent.
Well, those rumors can be put to rest, with Ayton signing a day after the other commits did. The temptation to play overseas is definitely still there, with a talented player like Ayton, but Miller and the Wildcats are indeed confident he comes to Tucson.
As it stands, when Ayton comes to Arizona, he will be the school's first No.1 overall player in any recruiting class. Brandon Jennings if you may recall, was the No.1 recruit for 2008, but never officially made it to Tucson.
Jennings, now a 10-year NBA veteran with the New York Knicks, initially spurned the Wildcats to play professionally overseas in Italy for a year, before entering the 2009 NBA Draft.
This class certainly addresses a lot of needs, and with Arizona obviously being one of the top college basketball programs, it's always necessary to keep the talent coming, as the talent unfortunately always moves on at some point.
The Wildcats are certainly in a great position to finish strong in the years' recruiting class, and next year should once again be an impressive squad for Miller.
At Zona Zealots, we'd like to congratulate all the commits and look forward to when ALL of them play for our beloved Wildcats. Bear Down, Arizona!
This article originally appeared on