Are Oregon Ducks Extending Head Coach Dana Altman's Contract?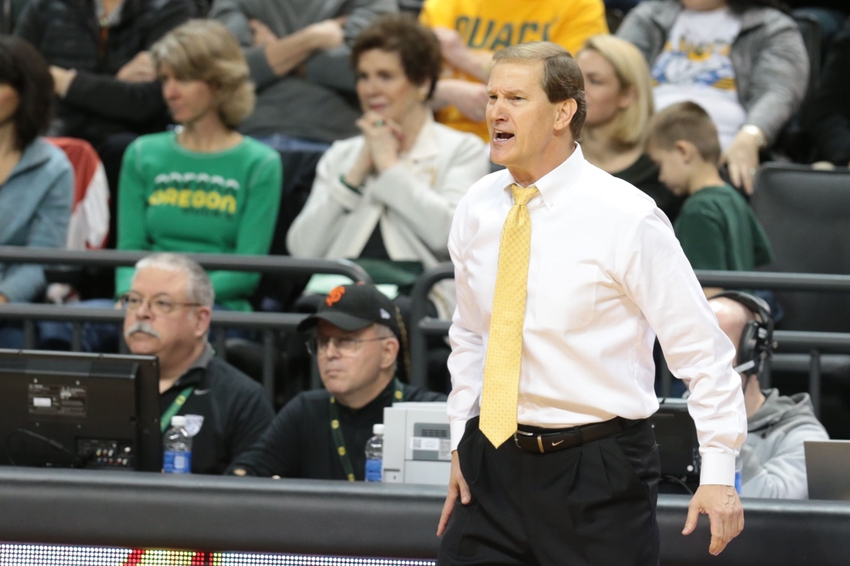 The University of Oregon is looking to keep their Head Basketball Coach around for a long time.
On Thursday, AddictedtoQuack reported that a meeting will be held on Friday afternoon concerning a contract approval for the 7-year Head Coach of the Oregon Ducks. The contract may be publically announced before Oregon takes on Army Friday night at Matthew Knight Arena.
Head Coach Dana Altman in his seven seasons at the helm of the Oregon Ducks has turned the team into a Pac-12 and National name, able to bring in big time recruits and turn that talent into playmakers and also take them to the postseason.
Under Altman, the Oregon Ducks have never missed the postseason in his seven years and entering 2016 have more anticipation entering the year as the 5th ranked team in the Nation.
Altman is currently contracted with the U of O through 2020 and was named National Coach of the Year in 2013. His team has reached the NCAA Tournament for the last four years and Altman begins 2016 with a record of 154-64.
Oregon tips off the season on Friday night hosting Army at 8pm Pacific Time on Pac-12 Networks.
This article originally appeared on