Alabama Basketball: Tide Comes Up Big With Petty, Sexton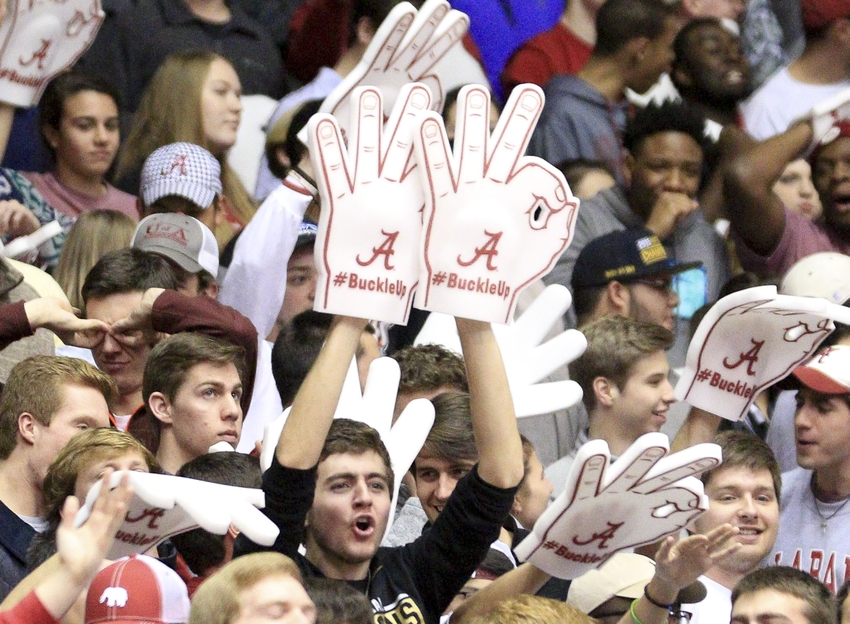 With so much football still going on, Alabama basketball recruiting news rarely makes a splash. Thursday night was a huge exception, as the Crimson Tide landed two massive recruits for their roster.
If you are not excited about Alabama Basketball now, you need to be.
The Tide landed both John Petty and Colin Sexton to their 2017 recruiting class, bringing their total to five for this class. Both Petty and Sexton are in the Rivals Top 50. As this is the second year of Avery Johnson's college head coaching career, that is quite a feat.
Let's wrap up each recruit:
Colin Sexton
Position: Guard
Height: 6-1
Weight: 170
Hometown: Mableton, Ga.
Stars: 5
Summary: Being a very high-value recruit, many big basketball schools were fighting to get this athlete. North Carolina, Georgia Tech, Kansas and Villanova were in the running, among others. In the end, Sexton decided to commit to Alabama.
To say it all, this kid is good. Really good. Being at an average 6-1 may seem like just that, but it isn't average. He has such good fundamentals and great court presence that can shake up any player, regardless of size. He's not afraid to make the big moves up court to get a shot off and will take every opportunity when he can to make a big play. This was a huge recruiting get for Alabama and he will work well in Avery Johnson's system.
John Petty
Position: Guard
Height: 6-5
Weight: 180
Hometown: Huntsville, Ala.
Stars: 4
Summary: Also heavily recruited (especially by many SEC schools), Petty brings some more depth to the shooting guard position. This guy is almost automatic from 3-point land and brings a heavy presence on the defensive side of the ball that is sorely needed. He's quick and likes to create fast-break opportunities. Also being from Alabama, it brings a little state pride to the team, which is what was missing from previous Alabama teams.
Alex Reese
Position: Forward
Height: 6-9
Weight: 225
Hometown: Pelham, Ala.
Stars: 4
Summary: Don't let the three stars fool you too much. He's 73 in the recruiting rankings and is a big presence in the paint. Some of his highlights show he can be a presence in the paint on both sides of the ball and can create opportunities for teammates to pass the ball for quick points. He needs to work a little more on his outside game, but he will be a great addition to the Crimson Tide.
Herb Jones
Position: Guard
Height: 6-7
Weight: 180
Hometown: Moundville, Ala.
Stars: 4
Summary: Moundville is somewhat close to Tuscaloosa, so this one is a close-to-home pickup. Jones is very quick on the ball and if there is a quick scoring opportunity, he will take it. His short game has yet to be seen, but we know he will provide more depth to the guard position.
Galin Smith
Position: Center
Height: 6-9
Weight: 220
Hometown: Clinton, Miss.
Stars: 3
Summary: Being only one of two players in the signing list from out-of-state (Sexton is the other), Smith's physical side seems good for a center. However, we were unable to find highlight videos of Smith, so we can't speak much for his game. His 6-9 presence should provide a good defensive stance in the paint.
This article originally appeared on