Alabama Basketball: Johnson Signs Stellar Recruiting Class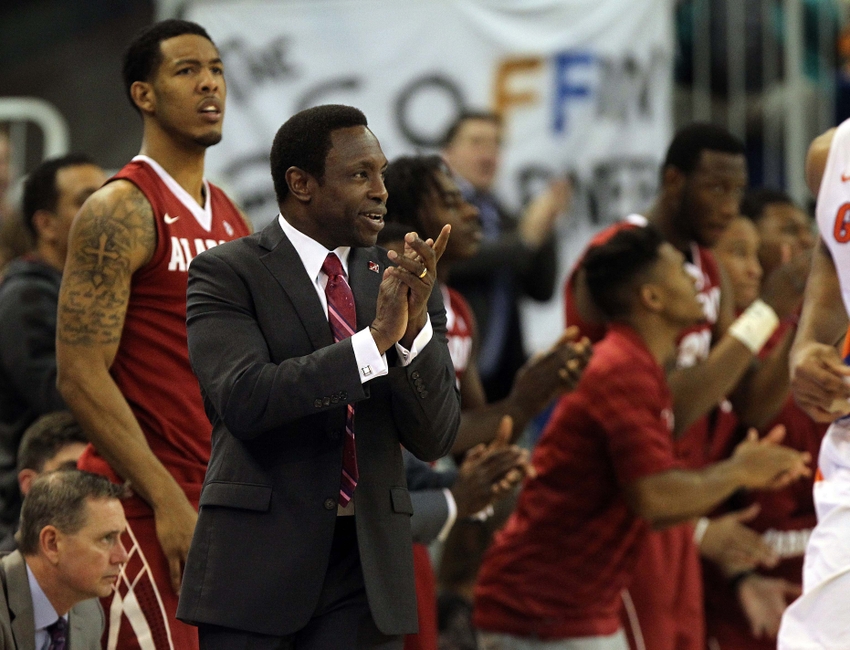 The Alabama basketball recruiting class is ranked No. 3 in the country after the signings of five-star Colin Sexton and John Petty for the 2017 season.
Not long ago, I previewed Alabama basketball's top recruits. As part of Avery Johnson's emphasis on recruiting, the Crimson Tide pursued top high school prospects, the type of players that brought the team into direct competition with Kansas and Kentucky.
Friday night, Alabama basketball signed its top two targets. As of this writing, 247Sports has Alabama's recruiting class ranked third in the country. These signings are huge for both Johnson and the program, and are the next step toward fielding a truly great team in the near future.
ICYMI: Previewing Alabama-Coastal Carolina season opener
AL.com reported Colin Sexton's signing earlier today, and the five-star prospect cited Johnson's NBA experience (both as a coach and a player) as a key factor. Players like Sexton clearly have their sights set on playing professionally, as they should, and having a coach with Johnson's pedigree is a huge step toward attracting this level of talent. Sexton is the seventh-ranked prospect in the country, and the second-ranked point guard.
Not long after, AL.com announced that John Petty had decided to join the Tide as well. Petty, a highly ranked shooting guard from Huntsville, chose Alabama over Kentucky. He should be an excellent fit with Sexton, and these two could form a great front-court next season.
There are two big takeaways from tonight's signings. The first is obvious: Alabama got its key targets. Johnson has worked tirelessly to improve the Crimson Tide's recruiting, and tonight he got his first big results. Alabama basketball should already be a fun team to watch this season, but future results seem even more promising now.
The second is this: Alabama just beat out some of the country's most historically great basketball programs. Among others, the Crimson Tide got Sexton and Petty to sign with them over universities like Kansas, Kentucky, and UConn. These results are very encouraging for recruiting in the future.
Prospects don't always pan out, and Sexton and Petty's successes aren't guaranteed. But with these two, and an already-impressive recruiting class before their signings, Alabama basketball is set up in excellent shape for the coming seasons.
This article originally appeared on