Adam Woodbury: Maine Red Claws Draft Former Hawkeye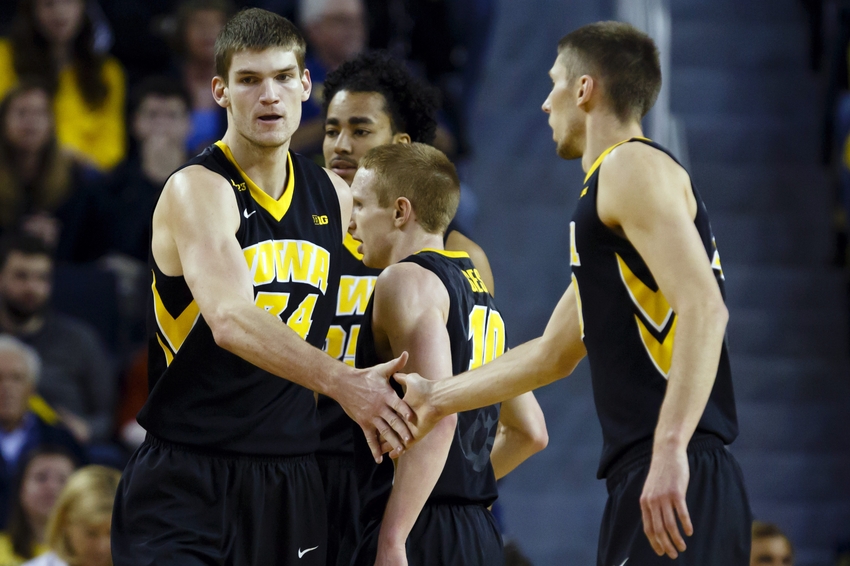 The Maine Red Claws drafted former Iowa Hawkeyes center Adam Woodbury
The D-League held their annual draft and a former Hawkeye was drafted in the first round. The Maine Red Claws, the Boston Celtics' D-League affiliate, drafted Adam Woodbury with the 22nd pick in the first round.
Woodbury came to Iowa as a highly touted recruit, although never panned out to the level most people expected. As a senior, he averaged 7.6 points and 8.3 rebounds per game, while shooting 55 percent from the field.
After going undrafted in the NBA Draft, Woodbury caught on with the Sacramento Kings' summer league team alongside Jarrod Uthoff. Woodbury played in four games, averaging one point and two rebounds in 9.5 minutes per game.
Even though he didn't dominate the college game or in summer league, his 7-1, 245 pound frame is something NBA teams can't teach. Maine probably liked his size and wanted to see if they could develop his rim protection and rebounding.
It's unknown how big of a role he'll have with the Red Claws because the Celtics have a lot of former draft picks on their roster after compiling a lot of picks over the past couple of years. Still, it's an accomplishment to be drafted in the first round and shows that Maine and the Boston Celtics have at least a little interest in the big man.
Until Jarrod Uthoff picks a path, Adam Woodbury is the closest any former Hawkeye is to the NBA.
This article originally appeared on