ACC Basketball: Top 5 storylines for 2016-17 season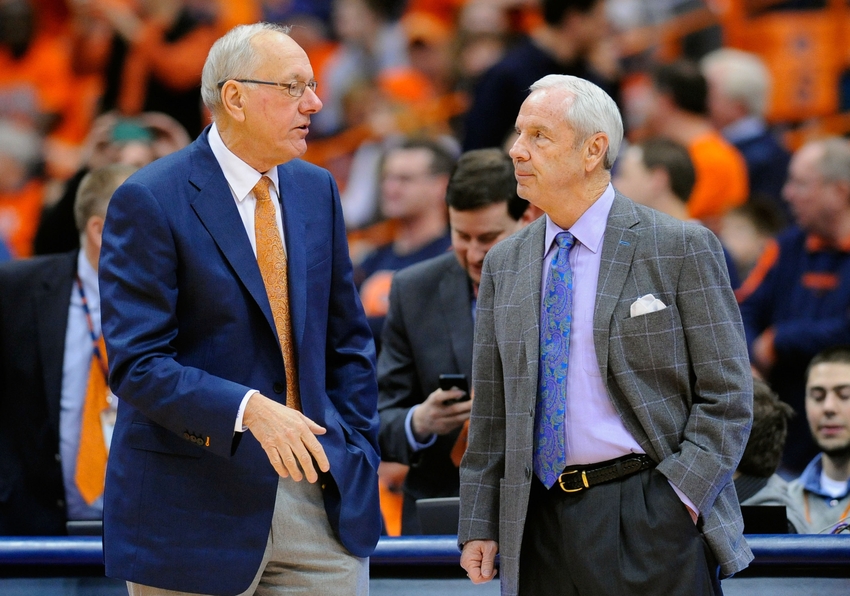 The official start to the 2016-17 NCAA basketball season is just around the corner and there'll be no shortage of excitement  in the Atlantic Coast Conference.
Amongst all of the anticipation and expectations exist a handful of storylines that fans will undoubtedly be anxious to watch play out.
Not unlike a Hollywood movie or Broadway play, the rising action can be just as entertaining as the climax. Fans need not wait until the month of March for nail-biting drama.
And in college basketball's premiere conference, that's especially likely to be the case.
A Duke team that boasts as much freshman talents as we've seen in recent years. An experienced North Carolina squad that returns the majority of its starters from a season ago. A Virginia program that threatens the aforementioned perennial powers for conference supremacy.
Without further ado, let's take a look at the ACC's top five storylines for the 2016-17 college basketball season.
Can UNC dominate the ACC again this year?
Last season was almost a dream season for the North Carolina Tar Heels. The Tar Heels were ACC regular season champions and ACC Tournament champions. In addition to that, they played their way into the national championship, only to lose to the Villanova Wildcats by three points.
North Carolina dominated the ACC throughout the entire season and postseason, led behind senior duo Marcus Paige and Brice Johnson, and sophomore Joel Berry II. Berry's great play and leadership fits in well with the talent and experience of Paige and Johnson.
Fast forward a year. Paige, Johnson and Joel James have all graduated. Three new freshmen have joined the team. North Carolina will miss their best defender, Theo Pinson, who's out indefinitely after sustaining a fractured foot in practice.
UNC has the talent to duplicate their ACC success from last season. Pinson makes things a lot easier for his teammates. He is the Tar Heels' resident 'glue guy.' His absence may hinder how far the Tar Heels can go this season.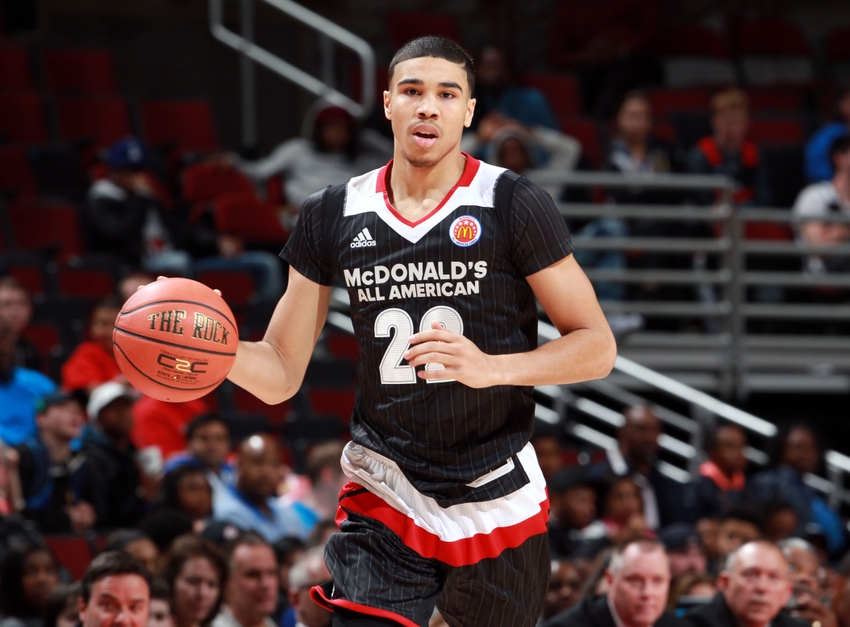 Will freshman players dominate the ACC?
For the past several seasons, the best players in the ACC have arguably been freshmen. Last season, Duke's Brandon Ingram was selected by the Los Angeles Lakers as the No. 2 overall pick in the 2016 NBA Draft. In his only season at Duke, Ingram averaged 17.3 points, 6.8 rebounds and two assists per game while shooting 44% from the field and 41% from three-point range.
In 2015, the freshmen trio of Jahlil  Okafor, Tyus Jones and Justise Winslow led the Blue Devils to a national championship. In 2014, Duke's Jabari Parker and Syracuse's Tyler Ennis stole the show.
This season, several teams have freshmen who are capable of being one-and-done's and leading their respective teams to conference championships and potentially a national championship. If NBA age requirements did not exist, Some of these ACC freshmen could play professionally right now.
Here are several freshmen players to keep an eye on this season:
Jayson Tatum, Harry Giles, Jr., Marques Bolden, Frank Jackson, Javin DeLaurier (Duke)
Tony Bradley, Seventh Woods, Brandon Robinson (North Carolina)
Dennis Smith, Jr., Omer Yurtseven (N.C. State)
Jonathan Isaac (Florida State)
Tyus Battle (Syracuse)
Austin Nichols, Kyle Guy (Virginia)
Dewan Huell (Miami)
V.J. King (Louisville)
Several ACC schools are ranked in the top 15 of ESPN's 2016 recruiting rankings. Duke was ranked No. 2, Virginia No. 8, Florida State No. 12, North Carolina No. 13, Miami No. 14 and Syracuse No. 15.
At the ACC's Media Day, N.C. State's freshman point guard Dennis Smith, Jr. was projected to be first-team All-ACC in addition to freshman of the year. DraftXpress predicts that the 2017 NBA Draft will have Smith as the No. 2 overall pick, Duke's Tatum and Giles at No. 3 and 5, respectively, FSU's Isaac at No. 7 and Duke's Bolden at No. 8.
This season, a handful of ACC teams will lack senior leadership. This growing trend has begun to make leaders out of freshman players. This will again be evident during the 2016-17 season.
How good will the Duke Blue Devils be this season?
As previously stated, Duke has the No. 2 ranked 2016 recruiting class in the nation. Duke head coach Mike Krzyzewski brought in six blue chips recruits who could help lead his Blue Devils back to the mountaintop of college basketball.
Duke is the early favorite to win the ACC championship and the NCAA championship this season. During the ACC media day, junior guard Grayson Allen was predicted to be this season's ACC Player of the year along with being a member of the first-team all-ACC team.
Duke's projected starting lineup looks like this:
Frank Jackson (point guard)
Grayson Allen (shooting guard)
Jayson Tatum (small forward)
Harry Giles, Jr. (power forward)
Amile Jefferson (center)
The Blue Devils' bench will consist of several players who could start elsewhere (Matt Jones, Luke Kennard, Marques Bolden, Chase Jeter).
Don't expect Duke to lose a lot of games this season. If they go undefeated, I would not be surprised. However, keep in mind they have to play the Tar Heels at least two times this season. The Blue Devils may have the best team in college basketball this season, but several other teams (Kansas, Arizona, UNC, Kentucky, N.C. State, Villanova, Virginia, Oregon, Xavier, Indiana) will have something to say about that.
How the controversial HB2 affects college basketball's postseason
The controversial HB2 law received a great deal of backlash. As a result, some entertainers and businesses boycotted coming to the state of North Carolina. On September 12, 2016, the NCAA announced that all postseason events would be removed from the state of North Carolina. Two days later, it was announced that all championship events would be moved out of North Carolina, also.
This season, the first and second rounds of the NCAA Tournament were scheduled to take place in Greensboro, North Carolina. This NCAA Tournament site was moved to Greenville, South Carolina.
In the past, Duke and North Carolina have had home court advantages in the first and second rounds due to their success during the regular season and conference tournaments. Greenville, S.C. is not far from Duke and UNC. However, their NCAA tournament opponents will have more of a fighting chance against these powerhouses in the Big Dance.
Sanctions anyone?
Louisville and North Carolina became the 'bad boys' of the ACC last season. Both schools endured media backlash after potential NCAA sanctions and violations.
North Carolina's situation is vastly different from Louisville's, though.
It's possible that UNC may not receive any sanctions. In late April (after losing the national championship), North Carolina received an amended notice of allegations that did not mention North Carolina's basketball program. As a result, some people believe that UNC will not receive any punishment for past athletes involved in  "paper classes".
The case regarding Louisville's escort scandal remains ongoing.
Last season, three former Louisville basketball recruits confirmed to confirmed to the NCAA that they attended parties where strippers and prostitutes were supplied to them by former Louisville graduate assistant/director basketball operations. Louisville voluntarily imposed a sanction, which included no postseason play, reduced scholarships and fewer recruiting visits.
More from Keeping It Heel
This article originally appeared on